NVIDIA GeForce GTX 1050 Ti (Laptop) – specs and benchmarks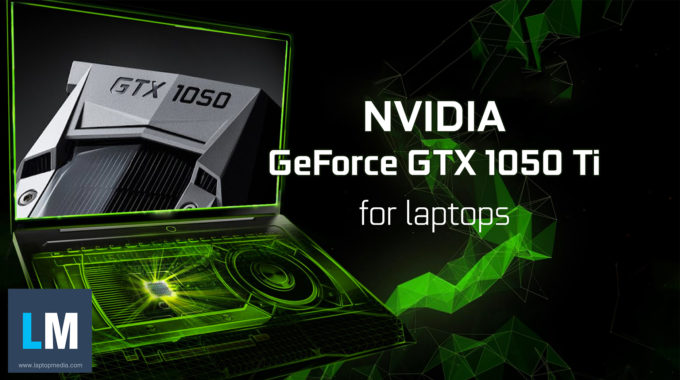 Once again LaptopMedia has the luck to be the first to surprise you with another exciting device – as you probably know, we're already testing the new (still unreleased and unannounced) mobile NVIDIA GeForce GTX 1050 Ti for laptops and now it's time for you to see it in its full glory – today we'll share our first impressions as well as detailed specifications and benchmarks. We have to admit that we're pretty impressed by its performance, given the price category we expect it to hit – it should take the position of the 960M/965M notebooks.
So how does it fare against the last generation? We checked that with the 3DMark and Unigine Heaven benches, and we're pretty glad with the results. Here's a quick comparison (the percentage is the result compared to GTX 970M).
GTX 1050 Ti (Laptop) is up to 10% faster than GTX 970M! Good job, NVIDIA.
 3DMark Cloud Gate (Graphics)
 3DMark Fire Strike (Graphics)
 Unigine Heaven 4
 NVIDIA GeForce GTX 1050 Ti (Laptop)
49976 (

970M +10%

)
7757 (

970M +7%

)
1836 (

970M +9%

)
 NVIDIA GeForce GTX 970M (ASUS GL502)
45541 (

965M +19%

)
7271 (

965M +20%

)
1691 (

965M +34%

)
 NVIDIA GeForce GTX 965M (HP Omen 2016)
38125 (

960M +23%

)
6063 (

960M +36%

)
1260 (

960M +27%

)
 NVIDIA GeForce GTX 960M (Lenovo Y700)
31097
4451
989
Compared to GTX 960M, GTX 1050 Ti (Laptop) shows more than 60% (up to 86%) better performance! We can't wait to see the prices of the first 1050 Ti laptops – you know that you'll be also notified about that as soon as we have information. Until then, check out the specifications (you can use the "Check Price" button to see whether any notebooks with 1050 Ti have been released, but we expect them in the beginning of 2017, or in the best case – in the end of this year).

NVIDIA GeForce GTX 1050 Ti (Laptop) – Specs Sheet
Architecture
Pascal
Base core clock
1490 MHz
Boost core clock
1624 MHz
CUDA cores
768
Memory bandwidth
112.1 GB/s
Memory type and size
GDDR5, 4GB
Memory interface
128-bit
ROPs / TMUs
32 / 64
Supported Technologies

OpenCL 1.2
CUDA 6.1
NVIDIA PhysX
DirectCompute 5.0