NVIDIA GeForce 940M – benchmarks and gaming tests

Four months ago we had the chance to get our hands on an NVIDIA prototype machine that we used to test NVIDIA GeForce 940M's performance. It scored around 10% performance leap over its predecessor GeForce 840M. Now, we have a final production unit, but this time found in the new Acer Aspire V15 (V3-574G) and we're going to run more detailed tests in the next few weeks. But let us first give you some introduction…

NVIDIA GeForce 940M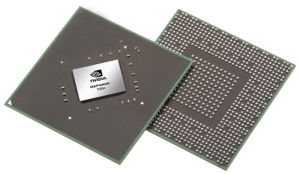 The GeForce 940M is a direct successor to last year's 840M and it's placed in the mid-range class. It is commonly used as a multimedia GPU and light gaming. It's very similar to its predecessor GeForce 840M, but it's slightly higher clocked. GeForce 940M is Maxwell-based and uses GM108 chip.
NVIDIA GeForce 940M is built with a 28nm manufacturing process and has 384 shader units, 24 TMUs and 8 ROPs (64-bit interface). It can be found in modifications with 2GB or 4GB DDR3 memory.
940M's TDP is 33 watts and is mostly used in mainstream laptops. It supports GPU Boost 2.0, Optimus, PhysX, CUDA and GeForce Experience.
You can find all of 940M (4GB DDR3)'s specs in its profile page:
http://laptopmedia.com/video-card/nvidia-geforce-940m-4gb-ddr3/
Download the latest drivers:
http://www.geforce.com/drivers

Benchmark tests
Results are from the 3DMark: Fire Strike (Graphics) benchmark (higher the score, the better)
Gaming tests
All gaming tests were performed with the latest drivers from NVIDIA installed and in this case – 353.30 WHQL and resolution set to 1366 x 768.

| Tomb Raider (768p, Low) | Tomb Raider (768p, Medium) | Tomb Raider (768p, Max) |
| --- | --- | --- |
| 102 fps | 34 fps | 18 fps |

| F1 2014 (768p, Low) | F1 2014 (768p, Medium) | F1 2014 (768p, Max) |
| --- | --- | --- |
| 52 fps | 38 fps | 37 fps |

| Thief (768p, Low) | Thief (768p, Medium) | Thief (768p, Max) |
| --- | --- | --- |
| 35 fps | 25 fps | 15 fps |

| GTA 5 (768p, Low) | GTA 5 (768p, Medium) | GTA 5 (768p, Max) |
| --- | --- | --- |
| 56 fps | 18 fps | 8 fps |