MSI Pulse GL76 (12Ux) – Top 5 Pros and Cons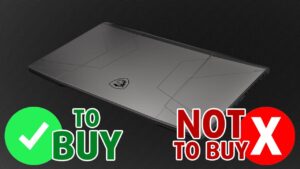 The MSI Pulse laptops from last year presented a big renovation of MSI's portfolio, with the manufacturer relying on new brands in order to refresh its image and standing with the consumer.
However, the Pulse laptop itself was far from perfect, struggling with growing pains like cooling and performance. Its GPUs also had a pretty low TGP for a laptop with these dimensions, and for this year, while there is a small TGP increase, it's still not on the level of other competitors, with the Pulse relying on 105W GPUs.
Today we present you with LaptopMedia's top 5 picks about the MSI Pulse GL76 (12Ux).
MSI Pulse GL76 (12Ux): Full Specs / In-depth Review
3 reasons to BUY the MSI Pulse GL76 (12Ux)
1. Design and build quality
The laptop looks spectacular, with its aluminum lid being as thin as possible. In fact, the whole chassis has been slimmed down for a 17-inch notebook, with a weight of 2.66 kg and a profile of 24.2 mm. The body is also durable and stiff, resisting our attempts to flex it. For the design, we have a minimal approach, with a grey exterior that has some lines on the lid, along with a black MSI logo.

2. Upgradeability
It would have been a real shame if a large 17.3-inch gaming notebook lacked upgradeability, but thankfully, this isn't the case with the MSI Pulse, which arrives with two SODIMM RAM slots that fit up to 64GB of DDR4 memory, meaning that you won't be able to upgrade to DDR5 in the future. In terms of storage, you get two Gen 4 compatible M.2 PCIe x4 slots.

Here is our detailed teardown video, which shows how to access both the RAM and SSD slots.
3. Cooling
The cooling setup looks pretty good and functions pretty well, with a total of six heat pipes. We have two for the CPU, three for the GPU, and one last for the VRMs and GPU memory. Then we have two differently-sized fans that take the hot air through a heatsink.

Max CPU load
| Intel Core i7-12700H (45W TDP) | 0:02 – 0:10 sec | 0:15 – 0:30 sec | 10:00 – 15:00 min |
| --- | --- | --- | --- |
| MSI Pulse GL76 (12Ux) | 3.29 GHz @ 2.76 GHz @ 77°C @ 97W | 3.27 GHz @ 2.75 GHz @ 83°C @ 95W | 3.14 GHz @ 2.68 GHz @ 86°C @ 85W |
The Core i7 keeps good clock speeds and temps for both its P-cores and E-cores.

Real life gaming
| NVIDIA GeForce RTX 3060 | GPU frequency/ Core temp (after 2 min) | GPU frequency/ Core temp (after 30 min) | Max Fans |
| --- | --- | --- | --- |
| MSI Pulse GL76 (12Ux) | 1620 MHz @ 77°C @ 105W | 1608 MHz @ 81°C @ 105W | 1650 MHz @ 70°C @ 105W |
Since the GPUs here do have a slightly lower TGP, we don't see the highest possible clock speeds, but this is still a huge improvement over last year.

Gaming comfort
The chassis doesn't do enough to limit the heat exposure to the outside, with the outside temperature hovering around the 57°C mark, which results in the base feeling like the planet of Mustafar.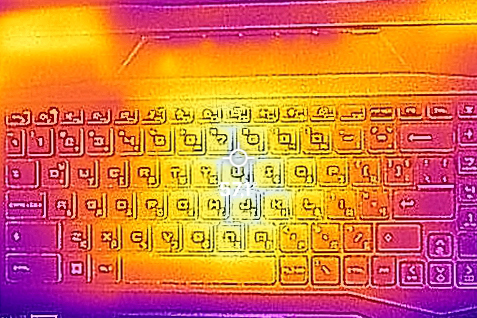 2 reasons NOT to buy the MSI Pulse GL76 (12Ux)
1. I/O
The laptop's I/O definitely needs some work, as the device relies on one USB 2.0 port, two USB Type-A 3.2 (Gen. 1) ports, a USB Type-C 3.2 (Gen. 1) port, an HDMI 2.0 port, an Ethernet port, and a 3.5 mm audio jack. We see a lack of Thunderbolt support, despite the involvement of Intel CPUs, along with a missing SD card reader.
2. Battery life
The MSI Pulse comes with a 53.5Wh battery pack, which is too small for this device, which also has a Core i7-12700H, resulting in poor battery life. The machine lasts for 5 hours and 30 minutes of Web browsing, or 5 hours and 28 minutes of video playback. Now, we conduct the battery tests with the Windows Better performance setting turned on, screen brightness adjusted to 120 nits, and all other programs turned off except for the one we are testing the notebook with.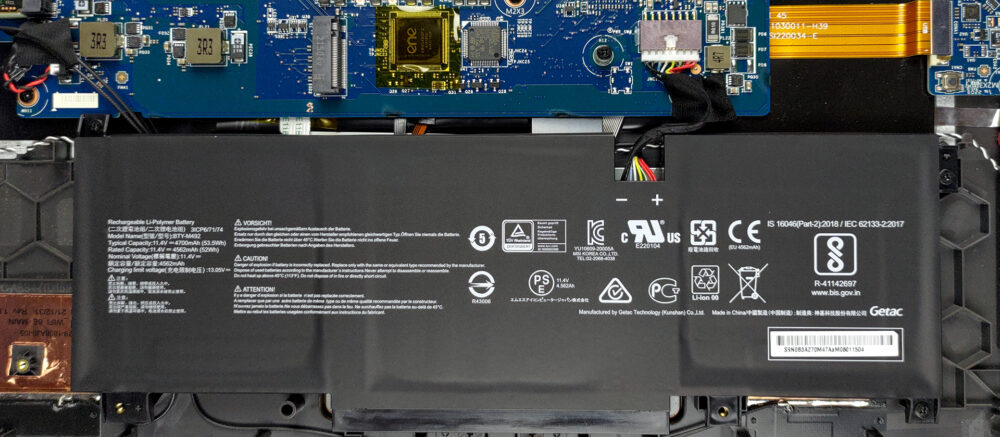 All MSI Pulse GL76 (12Ux) configurations: