More about the LaptopMedia display profiles and the PWM Ranking – what are we working on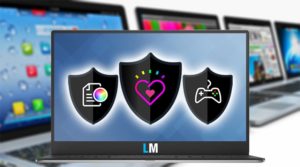 Those who follow us closely have probably noticed that we have two new sections and a new project we are working on – the LaptopMedia profiles. On January 1st, two years ago we revealed that along with the in-depth reviews, we'll focus on health-related issues and this is the result of our hard work. Unique display profiles which protect your eyes and body from the harmful Blue light (read more), eliminate Pulse-Width Modulation (read more) and thanks to the custom-tailored nature (we test every panel and every laptop individually, so the profiles are different for every model) – they keep the colors as perceptually accurate as possible.
Along with the Health-Guard we described above, we create two additional profiles for every laptop – one Office Work / Web Design for accurate colors, precise gamma curve and color temperature for office work or web design (read more) and one Gaming and Movie Nights because we know that visual experience is essential for every gamer (read more).
In order to make the use of our profiles as easy and intuitive as possible, we collaborated with the Bulgarian software company Iristech.co (the creator of the Iris app) so now we have a beautiful application for our profiles – read more here:
https://goo.gl/H4xxnU
You can buy custom profiles for your laptop through our dedicated Display Profiles Page or from every laptop review that includes a special profile section that will allow you to purchase by card or via PayPal. Purchasing the three profiles as a package gets you a major discount, and the amount you have paid will be invested in our lab so that we can expand and improve our reviews even further.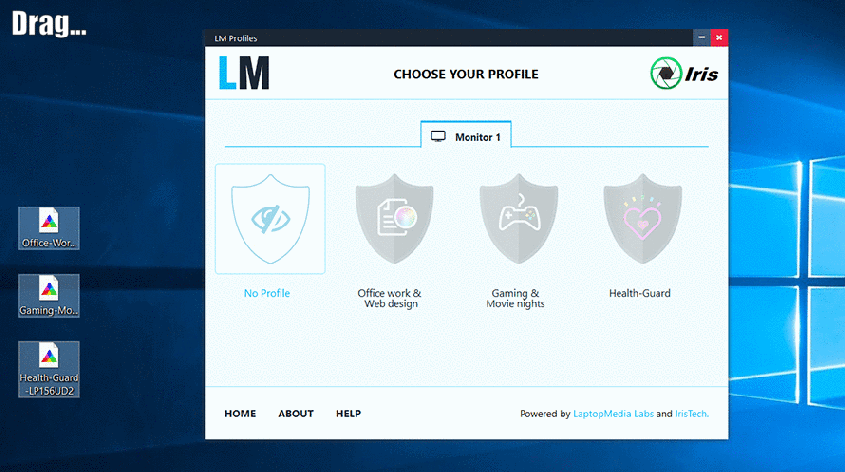 But that's not all. Now you can look through our vastly improved Top Laptop PWM Ranking page when choosing your new laptop so that you could find a machine that has no or less harmful PWM – that way you can use our Office / Web Design profile throughout the whole day, without worrying about flickering, and you can use our Health-Guard if you have to work in the evening or at night.
Important: Using the Health-Guard profile doesn't provide you with an environment suitable for gameplay or using productivity apps for prolonged periods. It is highly recommended that you still have the will to close the windows and power off your machine not long after 21:00 when your brain is ready to drastically rise melatonin levels.