Lighting Flash Sale at GearBest – smartphones, 3D printers, tablets and other consumer electronics
Another week, another great news about the awesome promotions that GearBest has prepared for you. Recently we shared a number of publications about some GB deals, but do not worry. It's not over yet. On the contrary, there is a new big sale starting on May 15th and this is namely the reason why we are writing this short article.
This flash sale includes the traditional wide variety of product categories – smartphones, tablets, accessories, 3D printer DIY kits, action cams, and more.
If you are curious to check all the promotional products, you can directly jump over to the website.
We must note that this promotion is different from others in that it has a mysterious side to it. No prices have been announced yet – as you can see on the website, there is only the old price (crossed out) and "???" for the new one. Do not worry, just be patient a bit more and later today you will be able to see the prices. Thus you can make your choice and be ready to purchase on May 15th.
What's more, we have included useful information about a giveaway of a Xiaomi Mi Pad 3 you may wish to take part in. It's down below.

3D printer DIY kits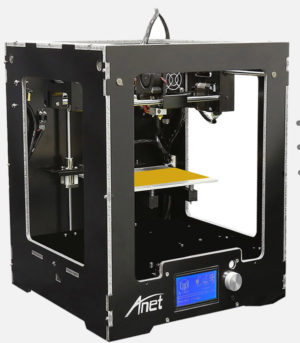 3D printing is growing more and more popular because of the versatility that it offers – you could print favorite action figures, an enclosure for some new invention of yours and many other things.
There is one major drawback, however. The cost of 3D printers nowadays is still quite high for most people to afford. This does not let us put into practice all the interesting techniques we have learned from 3D printing seminars.
Do not worry! There is one solution to this problem, though. By ordering a 3D printer DIY kit you are purchasing all the separate parts disassembled and you have to put them together yourself. As you may guess, this reduces the price significantly.
On the promotional page, you will see that there are several Anet printers from various price categories so that you may choose the one that best suits your needs.
You can find more information about the promotional 3D printers HERE.

Smartphones, tablets and other gadgets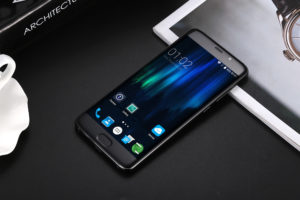 Of course, a pleasing promotion needs pleasing smartphone offers. You've got them here! There are many handsets by various manufacturers such as Xiaomi, Elephone, and Vernee. Price categories are also numerous which means that everyone will find something that meets their budget.
As we said earlier, you will also find other gadgets such as the Teclast X80 Pro tablet, Elephone EleCam Explorer Elite 4K action camera and many more.
If you are looking for a helper at home, you could go for a robotic vacuum cleaner, an electric rice cooker, and others.
If you are curious to check all the promotional products, you can directly jump over to the website.

Mi Pad 3 Giveaway
You can check the page of this giveaway HERE. The conditions are as follows:
1. Tell us which Brand product do you want to buy?
2. Show your order number during this Brand flash sale promotion.
3. Share to your SNS channels, more shares, more possibilities to win.