Lenovo ThinkPad P15v Gen 3 – Top 5 Pros and Cons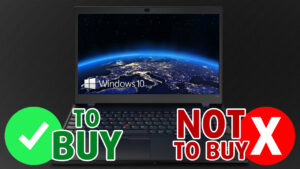 Compared to traditional gaming laptops, workstations might bring similarly powerful hardware. Still, they also need to provide other features, like increased security and certifications for using professional software like CAD and other statistics, analysis, and visualization programs, etc. These cost a fair bit, but large enterprises want them and are willing to pay more. The Lenovo ThinkPad P15v Gen 3 brings these, as well as a lot of performance from its Alder Lake H-series processors and pro-grade NVIDIA GPUs.
Yes, the T600 and the T1200 aren't terminators, but GPUs. While they use the older Turing architecture they can still be valuable for rendering and 3D modeling. Of course, there's the NVIDIA RTX A2000 as well, which is more powerful and has the newer (still 2-year-old Ampere architecture.). You also have a 4K UHD display, so the GPU will be working to push all those pixels.
Today we're presenting you with LaptopMedia's top 5 picks about the Lenovo ThinkPad P15v Gen 3.
Lenovo ThinkPad P15v Gen 3: Full Specs / In-depth Review
3 reasons to BUY the Lenovo ThinkPad P15v Gen 3
1. I/O
The port selection of ThinkPad includes two USB Type-A 3.2 (Gen. 1) ports, one USB Type-C 3.2 (Gen. 1) port, an HDMI 2.0 port, an SD card reader, a LAN port, and a 3.5 mm audio jack. There are two optional ports, including a SIM card slot and a SmartCard reader.
2. Display quality
The 4K IPS display can feel overkill, as there are tons of pixels. The image coming off is very crispy, with a pixel density of 282 PPI and a Retina distance of only 30 cm, which means that you can hardly see the individual pixels. The UHD display reaches 639 nits at peak brightness while covering 97% of the sRGB gamut, 87% of the DCI-P3 gamut, and 98% of the AdobeRGB gamut.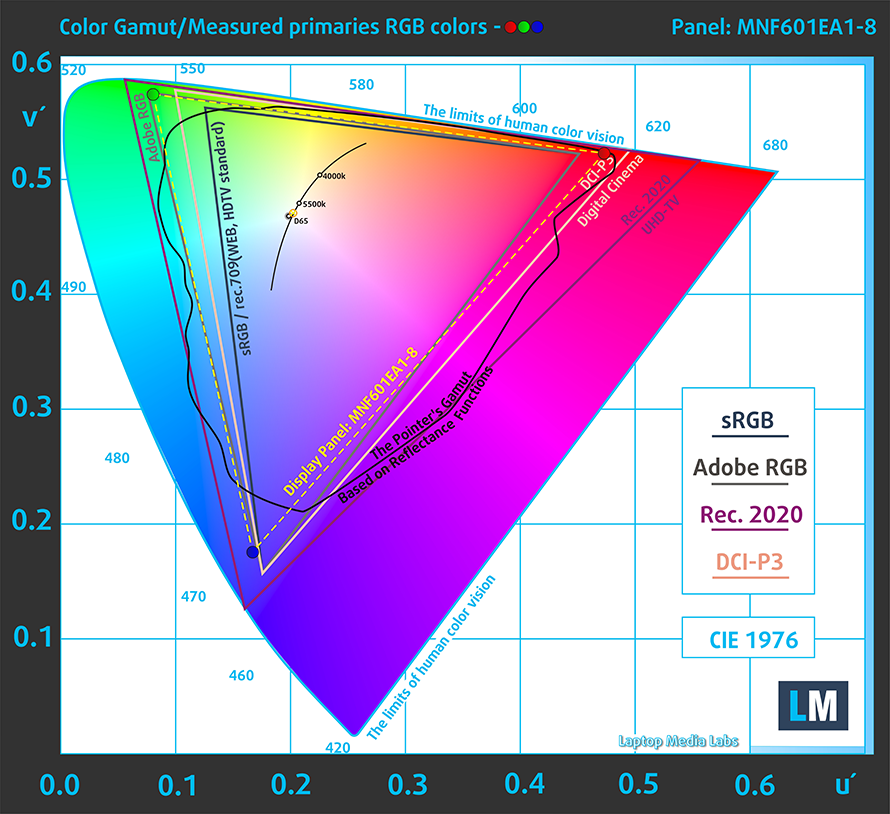 The panel is a bit wild when it comes to color accuracy, as even with our Design and Gaming profile, we managed to lower the dE value only down to 2.4. While that's fine, there's still some way to go in order to get it below 2.
Buy our profiles
Since our profiles are tailored for each individual display model, this article and its respective profile package are meant for Lenovo ThinkPad P15v Gen 3 configurations with 15.6″ CSOT MNF601EA1-8 (LEN418B) (3840 x 2160) IPS.
*Should you have problems with downloading the purchased file, try using a different browser to open the link you'll receive via e-mail. If the download target is a .php file instead of an archive, change the file extension to .zip or contact us at [email protected]
Read more about the profiles HERE.
In addition to receiving efficient and health-friendly profiles, by buying LaptopMedia's products you also support the development of our labs, where we test devices in order to produce the most objective reviews possible.
3. Upgradeability
The upgradeability of the ThinkPad P15v Gen 3 consists of two SODIMM slots for up to 64GB of DDR5 memory and two M.2 PCIe x4 slots for Gen 4 SSDs.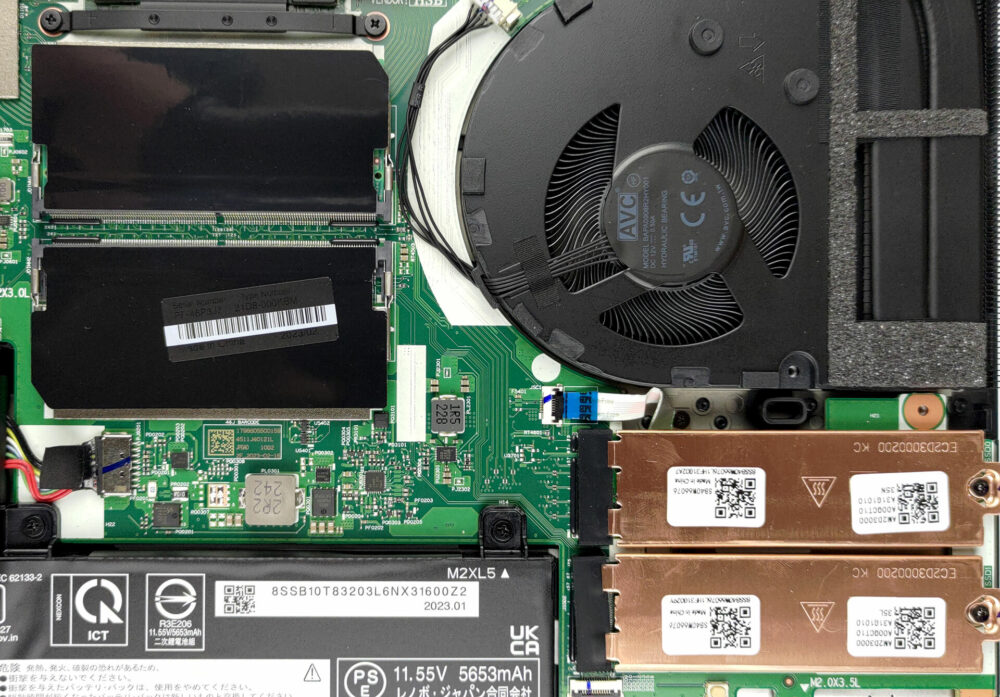 Here's our teardown video, which shows how to access both the RAM and storage slots.
2 reasons NOT to buy the Lenovo ThinkPad P15v Gen 3
1. Cooling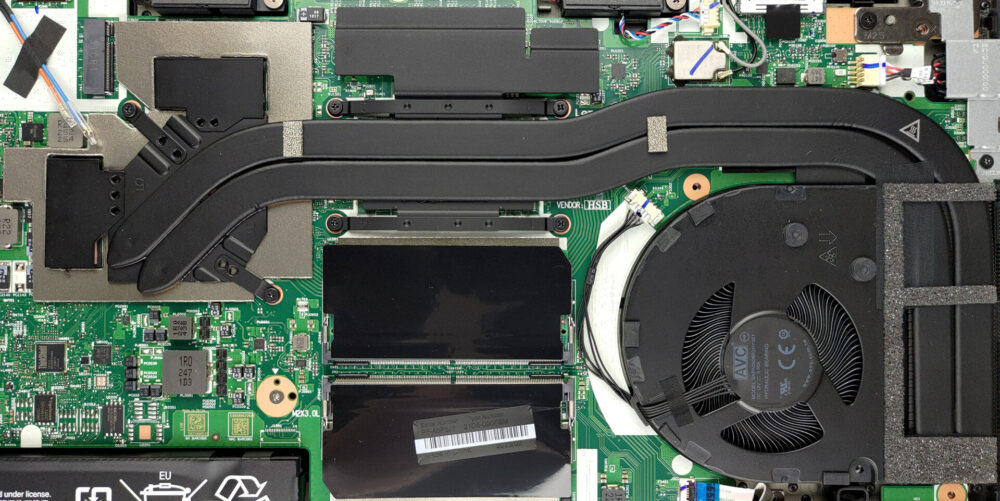 Max CPU load
The cooling setup of the laptop doesn't look to be able to handle the Core i7-12700H, as the chip is running really hot in our stress test effortlessly reaching 93°C, while maintaining a 53W TDP in long runs.
| Intel Core i7-12700H (45W TDP) | 0:02 – 0:10 sec | 0:15 – 0:30 sec | 10:00 – 15:00 min |
| --- | --- | --- | --- |
| Lenovo ThinkPad P15v Gen 3 | 3.08 GHz @ 2.53 GHz @ 91°C @ 87W | 2.79 GHz @ 2.36 GHz @ 93°C @ 68W | 2.50 GHz @ 2.10 GHz @ 93°C @ 53W |
Real-life Gaming
The NVIDIA T1200 is able to run at 40W and a sub-1400 MHz clock speed, which is fine, as most of these workstation GPUs don't really need to clock that high or reach high wattages.
| NVIDIA T1200 | GPU frequency/ Core temp (after 2 min) | GPU frequency/ Core temp (after 30 min) | GPU frequency/ Core temp (Max Fan) |
| --- | --- | --- | --- |
| Lenovo ThinkPad P15v Gen 3 | 1375 MHz @ 76°C @ 40W | 1386 MHz @ 74°C @ 40W | – |
Comfort during full load
A positive about the setup is that it's pretty quiet even at full throttle, as the single fan doesn't produce much noise, while the temperature on the outside is manageable, at 43.8°C.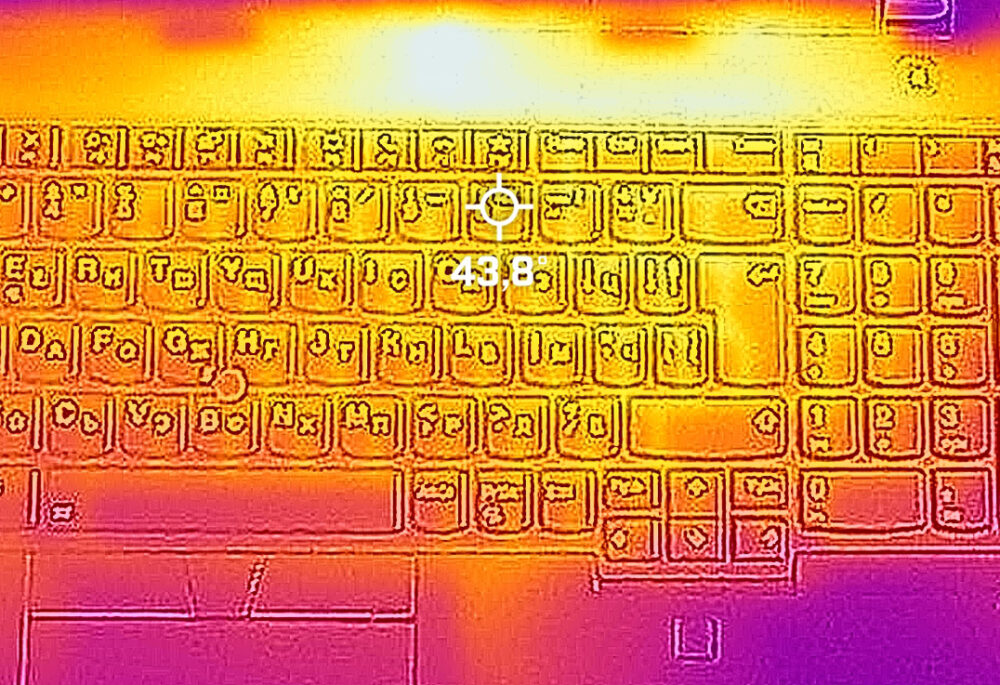 2. Battery life
The battery pack comes with a 68Wh capacity, and it lasts for 9 hours and 46 minutes of Web browsing, or 6 hours of video playback. Now, we conduct the battery tests with the Windows Better performance setting turned on, screen brightness adjusted to 120 nits and all other programs turned off except for the one we are testing the notebook with.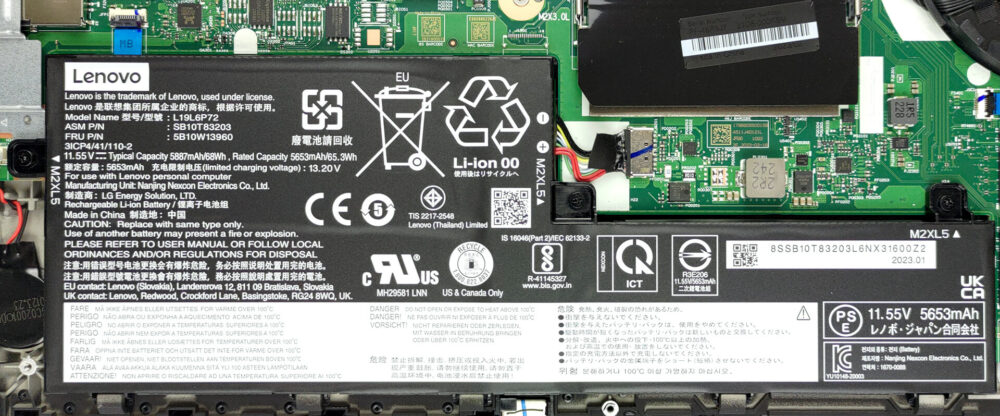 All Lenovo ThinkPad P15v Gen 3 configurations: