Lenovo ThinkPad L14 Gen 3 – Top 5 Pros and Cons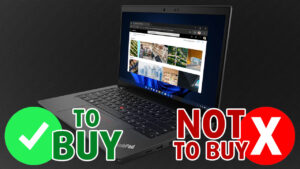 Lenovo makes a bunch of laptops every year, and while we can't test them all, we pay special attention to the ThinkPad brand, since it has been a testament to quality over the years. Today we have the ThinkPad L14 Gen 3, which sits in the middle of the range, covering slightly more than the basics. We are greeted by a multitude of processor options, both from the P-series and U-series of Alder Lake CPUs.
Today we present you with LaptopMedia's top 5 picks about the Lenovo ThinkPad L14 Gen 3.
Lenovo ThinkPad L14 Gen 3: Full Specs / In-depth Review
4 reasons to BUY the Lenovo ThinkPad L14 Gen 3
1. Input devices
ThinkPad notebooks carry excellent keyboards and the L14 is no exception, with the unit having long key travel, clicky feedback, a backlight, and spill-resistance. There is also a TrackPoint with physical buttons above the touchpad. Speaking of the pad, it comes with a Mylar cover, which mimics glass pretty well, offering a smooth gliding surface and accurate tracking. However, the clicking mechanism is more difficult to press on the top part of the pad.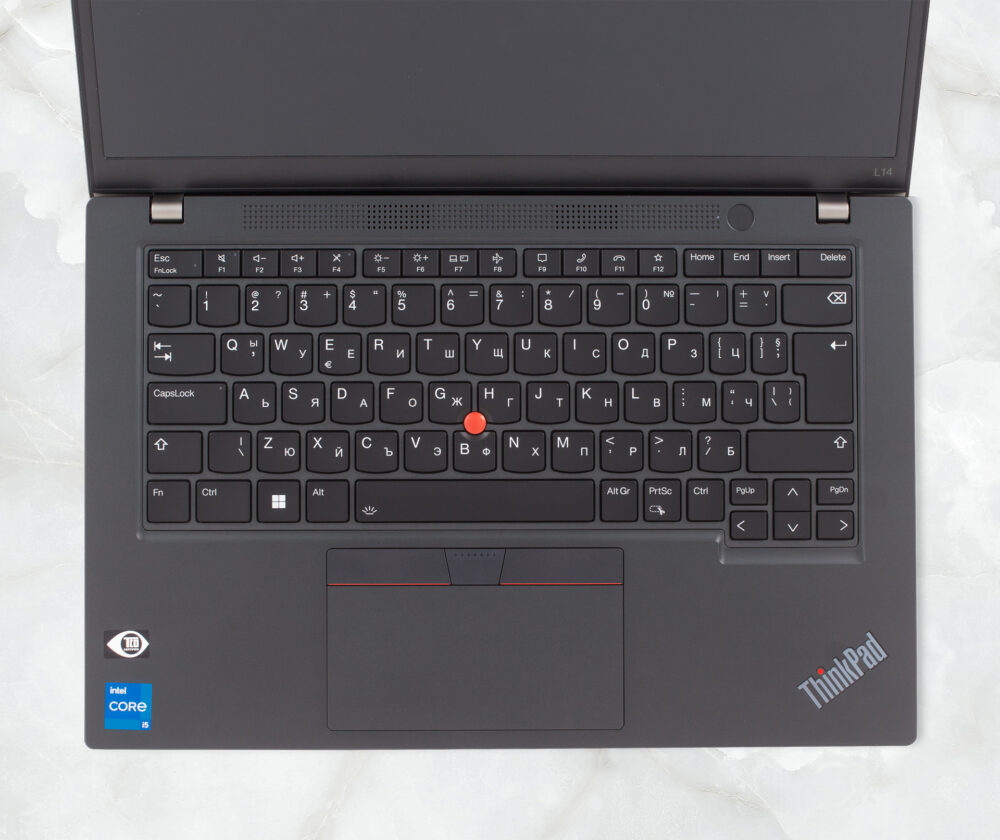 2. I/O
The I/O is surprisingly wide for a 14-inch notebook, with two USB Type-A 3.2 (Gen. 1) ports, one USB Type-C 3.2 (Gen. 1) port, and another Type-C 4.0 port with Thunderbolt 4 support, an HDMI 2.1 port, which is amazing to see, a MicroSD card reader, an Ethernet port, and a 3.5 mm audio jack. Some models can even come with a SmartCard reader and a SIMcard tray.
3. Security
The laptop has increased security thanks to the aforementioned SmartCard port, which can be used for unlocking the device, alongside the fingerprint reader, which is optional, and the IR face recognition sensor.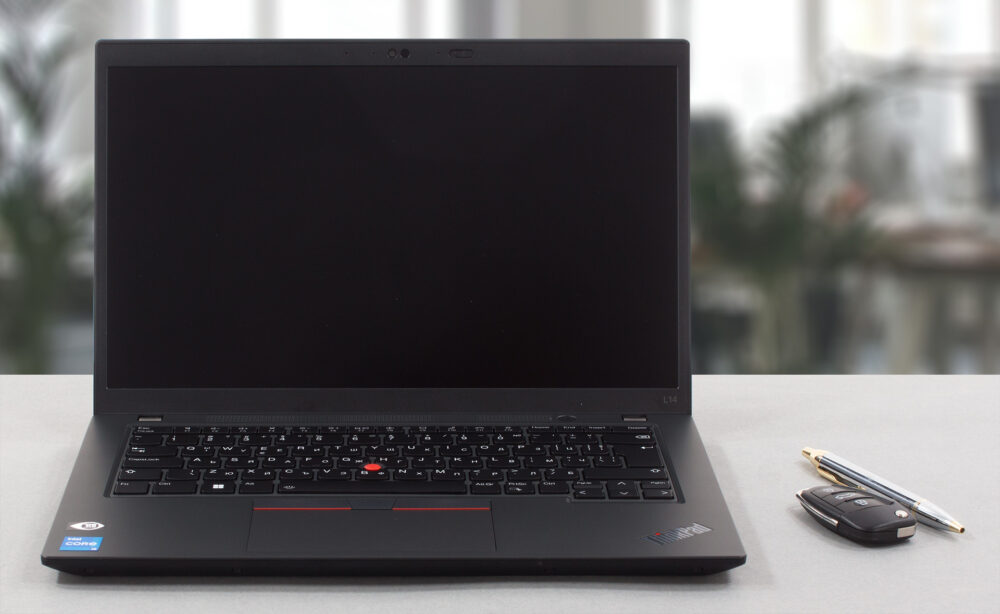 4. Battery life
With a 57Wh battery pack, the laptop lasts for 11 hours and 15 minutes of Web browsing, or 10 hours and 18 minutes of video playback, which are great results. Now, we conduct the battery tests with the Windows Better performance setting turned on, screen brightness adjusted to 120 nits, and all other programs turned off except for the one we are testing the notebook with.

1 reason NOT to buy the Lenovo ThinkPad L14 Gen 3
1. Long run performance
First of all, let's get acquainted with the cooling setup, which has two heat pipes, a fan, and a heatsink.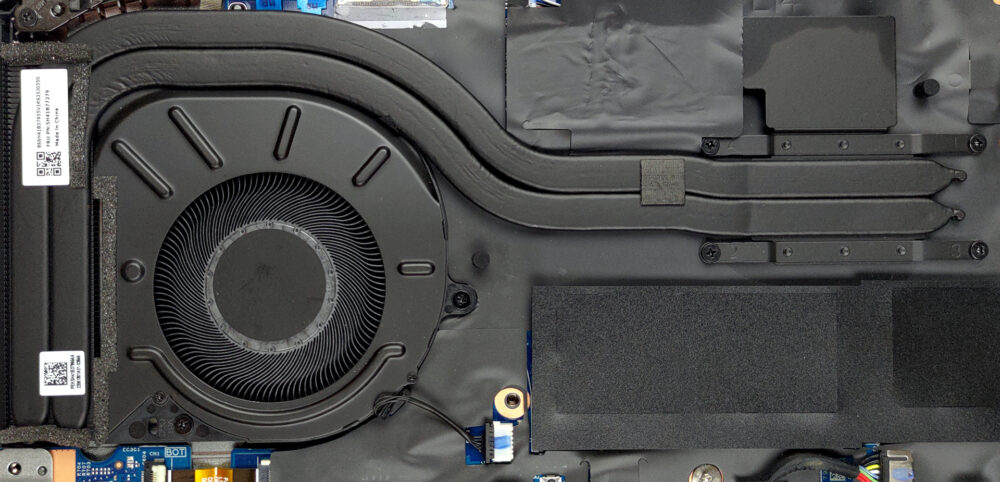 Testing the Core i5-1235U, we see that it excels in short tasks, spiking its P-cores and E-cores to 3.20 GHz and 2.77 GHz, respectively. However, in prolonged loads, like a video render, the CPU drops its wattage to 20W, while both the performance and efficiency cores fall to below 2.00 GHz.
| Intel Core i5-1235U (15W TDP) | 0:02 – 0:10 sec | 0:15 – 0:30 sec | 10:00 – 15:00 min |
| --- | --- | --- | --- |
| Lenovo ThinkPad L13 Yoga Gen 3 | 3.20 GHz @ 2.77 GHz @ 83°C @ 44W | 3.10 GHz @ 2.71 GHz @ 94°C @ 43W | 1.89 GHz @ 1.95 GHz @ 72°C @ 20W |
All Lenovo ThinkPad L14 Gen 3 configurations: