Lenovo Phab 2 Pro hands-on review – the first ever Project Tango-powered smartphone
During Lenovo's TechWorld event, the company made a few interesting announcements but the ones that really stand out are the Lenovo Phab 2 Pro and the Moto Z along with its Z Force modification, but more on that later.
Now, let's focus on the Phab 2 Pro. It's a high-end smartphone with beefy specs and body. The handset packs a 6.4-inch monstrous screen with QHD resolution using IPS panel technology. In person, the screen looks pretty bright but also makes the phone hard to use because of well… the size and the all-aluminum body adds to the weight as well. Probably the 6.4-inch form factor was a necessity because of all the cameras on the back and besides, we've seen Project Tango's implementations only on a tablet. Anyway, kudos to Lenovo being able to pack all of this in a smartphone, although we would like to see how the technology can be incorporated into smaller devices in the near future.
Anyway, the rest of the specs include 64GB internal storage, 4GB of RAM and an octa-core Snapdragon 652 SoC with Adreno 510 GPU. This is in line with what we've heard before from Lenovo. The price of the device is also further confirmed officially by Lenovo – $499 with global availability sometime this fall or September to be more exact. The price of the handset seems doable given the new technology that, quite frankly, blew our minds during the presentation at California. However, there a few misses like the micro USB v2.0 port instead of the newer USB-C standard, and also older Bluetooth 4.0 support. On the other hand, the big 4050 mAh battery, the Dolby Atmos sound and the sharp 16MP rear-facing camera kind of compensate for that.
As far as Project Tango is concerned, it uses a motion tracking sensor, a depth-sensing unit, and the 16MP main camera sensor just as we explained in our dedicated article about Project Tango. Basically, this is the same camera array but a bit shrunken down to fit inside a smartphone chassis. It functions like the kits developers have been receiving for the last one or two years.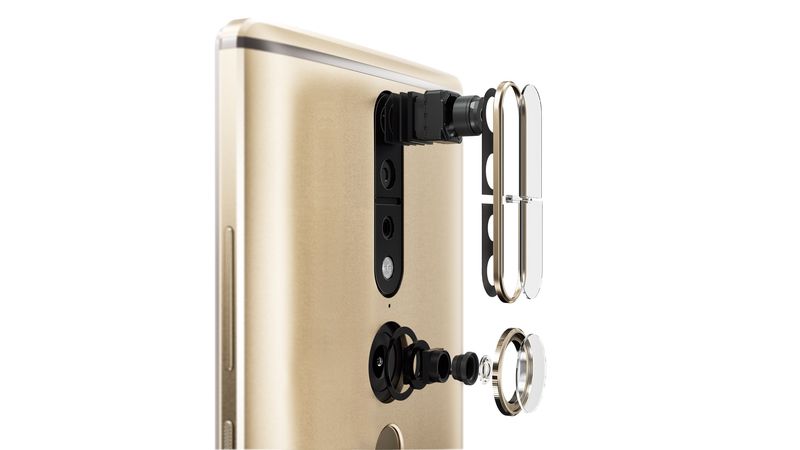 But what about its real-life usability? Lenovo expects at least 25 apps utilizing Project Tango's technology when the smartphone comes out this September and will go up to 100 by the end of this year.