Lenovo IdeaPad Gaming 3i (15″, 2021) – Top 5 Pros and Cons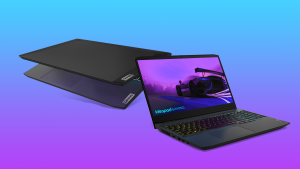 One of the best budget gaming notebooks, the IdeaPad Gaming 3, has been here for around three years now. Ever since its introduction in 2019, Lenovo has tried to perfect it, with each year bringing an improvement in a certain area.
It is also now available with both Intel and AMD hardware, so you can pick this notebook up, even if you're a fanboy (or girl) of one manufacturer. However, the Intel side is done dirty, in our opinion, offering the Tiger Lake H35 chips instead of the H45 variants which would have been the better choice.
Here, we're talking about the IdeaPad Gaming 3i, which is the Intel version, so the top model features a Core i7-11370H. The laptop also offers several display options, with up to a 165Hz Full HD IPS panel. The graphics options consist of the GTX 1650, the RTX 3050 (90W), and the RTX 3050 Ti (90W).
Today we are presenting you with LaptopMedia's top 5 picks about the Lenovo IdeaPad Gaming 3i (15″, 2021).
Lenovo IdeaPad Gaming 3i (15″, 2021): Full Specs / In-depth Review
3 reasons to BUY the Lenovo IdeaPad Gaming 3i (15″, 2021)
1. Design and build quality
The laptop is plasticky, however, it is decent when it comes to durability. There is some flex from the lid and the base, but you shouldn't worry about it. The notebook comes in black, and when you pair that with the minimal Lenovo branding, you get a device that is really low-key and mostly unrecognizable. In terms of dimensions, the notebook is okay, especially for a gaming one, with a weight of 2.25 kg and a profile of 24.2 mm. The lid opens easily with one hand, revealing hefty top and bottom bezels.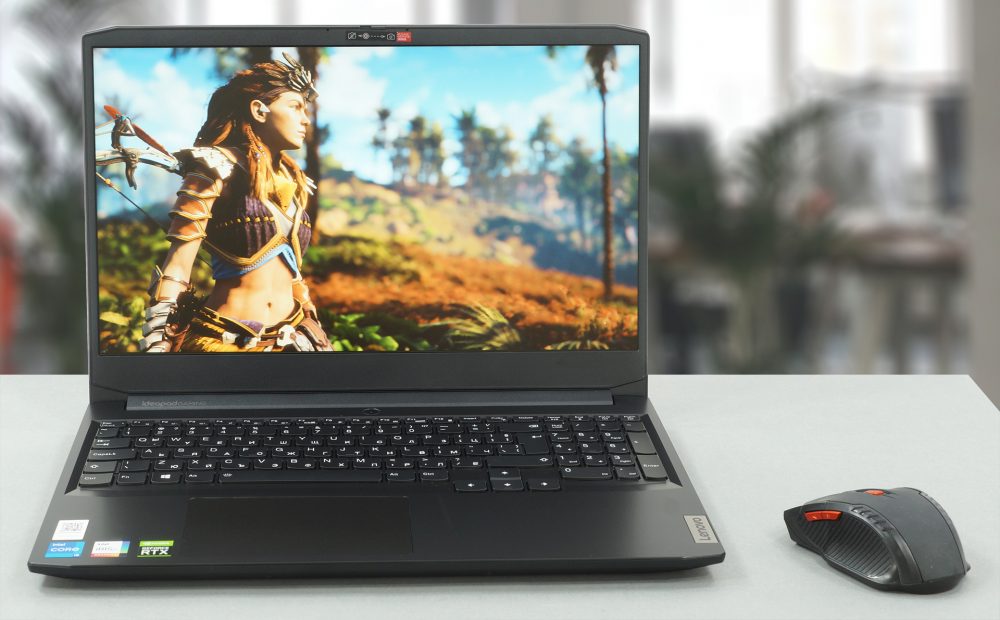 2. Input devices
One of the best features of the notebook is the keyboard, which is brought straight from the Lenovo Legion 5. The unit has fantastic key travel and clicky feedback. It is comfortable for both gaming and typing, during day and night, thanks to the backlight which comes in white, or a 4-zone RGB setup. The touchpad is rather big, which is great, while also having a Mylar surface, which improves gliding substantially. Also, around 90% of the surface is clickable.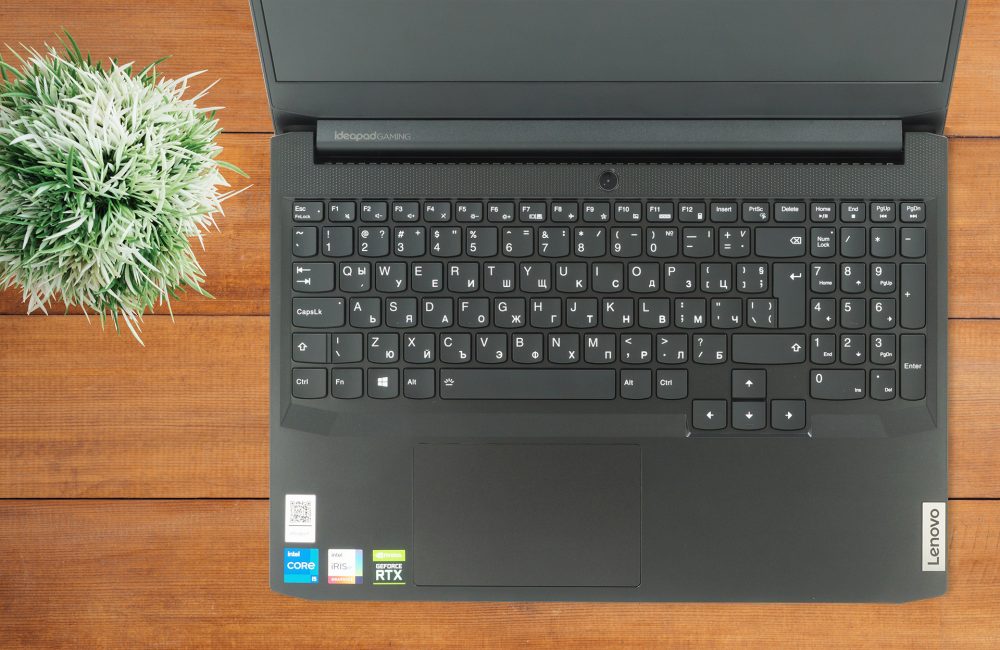 3. Upgradeability
Upgradeability is on point, with two SODIMM RAM slots, which can handle up to 64GB of DDR4 memory, along with two M.2 PCIe x4 drives and space for a 2.5-inch SATA drive. Lenovo goes even further and provides mounting and connection accessories in the box, which is neat.
Here is our detailed teardown video, which shows how to access both the SODIMM RAM slots and the SSD slots.
2 reasons NOT to buy the Lenovo IdeaPad Gaming 3i (15″, 2021)
1. I/O
The I/O is alright, but lacks Thunderbolt support, along with an SD card reader. Still, you get a total of two USB Type-A 3.2 (Gen. 1) ports, a single USB Type-C 3.2 (Gen. 1) port, an HDMI 2.0 connector, a LAN port, and a 3.5 mm audio jack.
2. Temperatures
The laptop's cooling consists of three heat pipes, with one pipe for both the CPU and GPU, along with one more for each of them. All three connect to a total of four heat sinks.

Max CPU load
In this test we use 100% on the CPU cores, monitoring their frequencies and chip temperature. The first column shows a computer's reaction to a short load (2-10 seconds), the second column simulates a serious task (between 15 and 30 seconds), and the third column is a good indicator of how good the laptop is for long loads such as video rendering.
| Intel Core i5-11300H (35W TDP) | 0:02 – 0:10 sec | 0:15 – 0:30 sec | 10:00 – 15:00 min |
| --- | --- | --- | --- |
| Lenovo IdeaPad Gaming 3i (15″, 2021) | 3.99 GHz @ 84°C @ 59W | 3.99 GHz @ 92°C @ 60W | 3.87 GHz @ 94°C @ 56W |
| Acer Swift 3 (SF316-51) | 3.38 GHz @ 94°C @ 38W | 3.22 GHz @ 93°C @ 35W | 3.00 GHz @ 93°C @ 30W |
The cooling manages to bring very good clock speeds from the Core i5-11300H, while also keeping the temperatures pretty high, with the final stages of the stress test putting it well over the 90°C mark.

Real-life gaming
| NVIDIA GeForce RTX 3050 | GPU frequency/ Core temp (after 2 min) | GPU frequency/ Core temp (after 30 min) | GPU frequency/ Core temp (Max Fan) |
| --- | --- | --- | --- |
| Lenovo IdeaPad Gaming 3i (15″, 2021) | 2004 MHz @ 82°C @ 88W | 1991 MHz @ 86°C @ 88W | – |
| Acer Swift X (SFX14-41G) | 1182 MHz @ 63°C @ 37W | 1167 MHz @ 69°C @ 38W | – |
| MSI Katana GF66 | 1675 MHz @ 73°C @ 60W | 1660 MHz @ 78°C @ 60W | 1699 MHz @ 67°C @ 60W |
The RTX 3050 inside the IdeaPad Gaming 3 performed the best out of every other unit in other laptops. The clock speeds reached 2000MHz, however, the temps were pretty high.

Gaming comfort
Since the battery discharges when you're gaming, for whatever reason, the hotspot of the laptop is on the battery connector, which is also near the arrow keys, reaching an outside temperature of 43°C.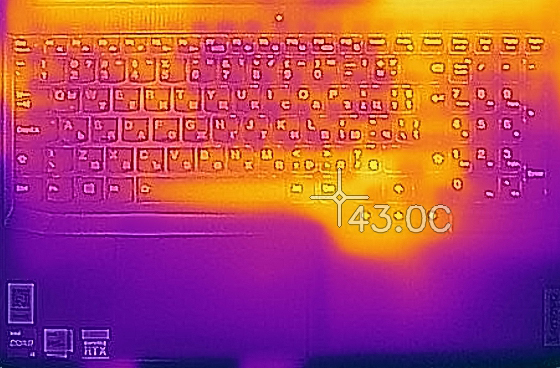 All Lenovo IdeaPad Gaming 3i (15″, 2021) configurations: