Intel UHD Graphics Xe G4 (48EU) in 12 gameplay videos with benchmarks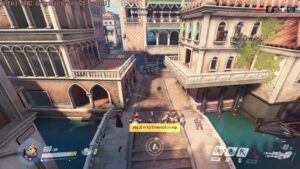 The Intel UHD Graphics Xe G4 (48EU) can be found in some inexpensive laptops. Luckily, the iGPU can be used for light and casual gaming especially if the notebook is configured with memory in dual-channel mode.
As you can see, light games like League Of Legends, Team Fortress 2, and CS:GO can be played at least on Low settings which is okay for such a low-end iGPU.
https://www.youtube.com/playlist?list=PL5tfZxOrEucH8PNToG4N9wZQ5KMww2TGt
As always, if you like our videos, please subscribe, hit the notification bell, leave a comment, a thumb up, or share whatever you like.
More great videos are about to come so stay tuned:
LM Benchmarks YouTube channel
All laptops equipped with the Intel UHD Graphics Xe G4 (48EU)