Inside Lenovo Yoga 910 – disassembly, internal photos and upgrade options
The chances of you tearing down an ultrabook like the Yoga 910 are pretty slim but sometimes, the storage upgrade, replacing the battery and cleaning the fans are a necessity. Luckily, the upgrade on this one is fairly easy but keeping the fans clean will be a pain in the neck. Here's what we found inside.
Price and availability of the Lenovo Yoga 910 can be found here: http://amzn.to/2fwppBs
1. Removing the bottom piece
The bottom piece comes off really easy so you just have to remove all the screws around the corners.
2. Storage, battery and Wi-Fi card
You will immediately find the M.2 PCIe NVMe SSD, which is manufactured by Samsung and it's part of the OEM PM951 lineup. The slot supports the usual 2280 size with a B&M or M key.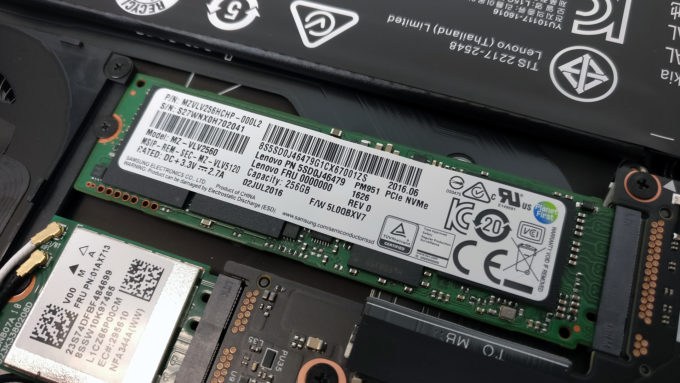 The Wi-Fi module is located right next to the fan made by Anatel.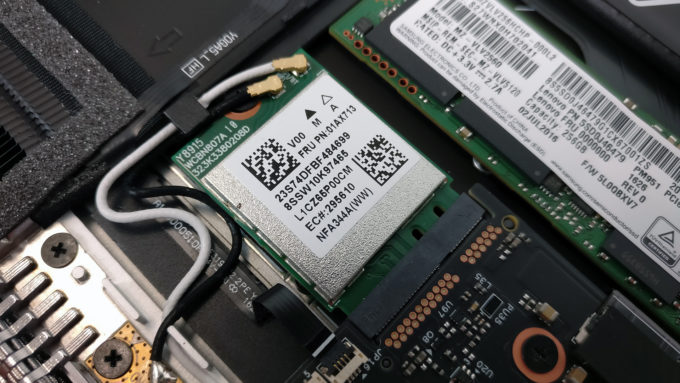 And as for the battery, it's really hard to miss on that one since it takes most of the inner space. It's rated at 78Wh and we are quite impressed by the size of the battery they were able to cram inside and the Intel KBL-U chip that fits on such small motherboard.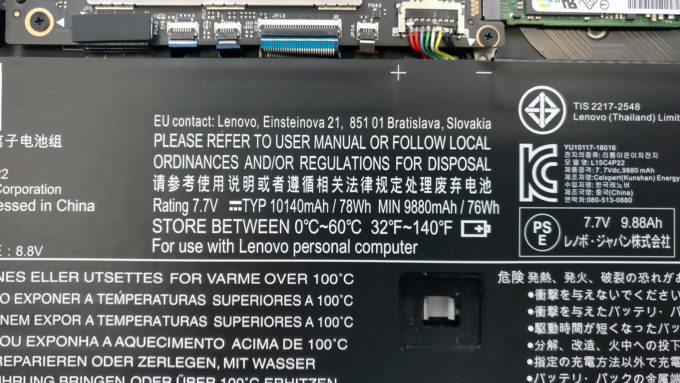 3. RAM
As expected, the RAM chip is just one and it's soldered to the motherboard. You can find it once you flip the whole motherboard.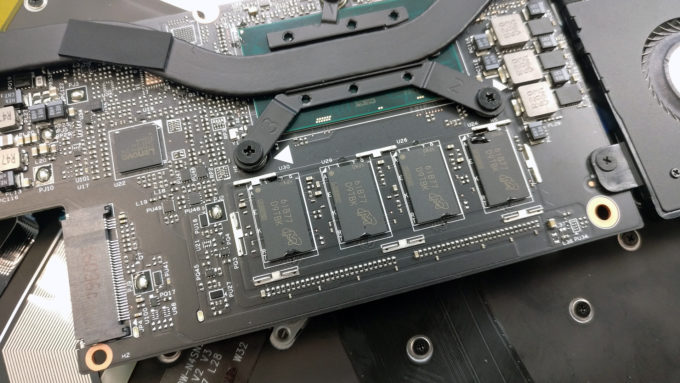 4. Cooling system
If you want to access the whole cooling system (heat pipes, heat sink and fans) you will have to go through the whole trouble of detaching it. You need to unscrew all the bolts holding the motherboard and the extensions. After this is done, the fans need to be removed along with all the cables connecting the display, battery, keyboard etc. Once all cables and screws are removed, you can proceed with flipping the motherboard.
As you can see in the photos below, the cooling design is straightforward – one heat sink connecting the two fans and the CPU. Our tests, which we will publish in the upcoming full review, confirm that the cooling system keeps things cool even when fully loaded.
Price and availability of the Lenovo Yoga 910 can be found here: http://amzn.to/2fwppBs