Inside Lenovo Yoga 900S – disassembly, internal photos and upgrade options
Aside from what you might think, that the new Yoga 900S is so thin that they probably couldn't have fit anything, Lenovo's latest convertible ultrabook has actually pretty crammed up hardware inside the chassis. Every inch has been used accordingly, yet our main complaint about having too little ports remains. However, you might be surprised to know what hides under the hood.
1. Removing the bottom plate
The first step is to remove the bottom piece by unscrewing the so-called internal torx bolts. After that, it's fairly easy to remove the cover but you might need to pry it up with some kind of plastic tool or a thin plastic credit card, for example.
2. Maintenance
The Core m chip is capable of running without any fans so the notebook uses a passive cooling system. Just a few screws need to be removed so you can lift up the metal plates serving as a radiator for dispersing the heat. From there, you can pick up by cleaning and changing the thermal paste if needed.
3. Removing the battery
We advise you to remove or, at least, disconnect the battery before performing and upgrade or cleaning. The battery charging this thing is fairly big and takes most of the space. It's rated at 53Wh and it's manufactured by SIMPLO technologies.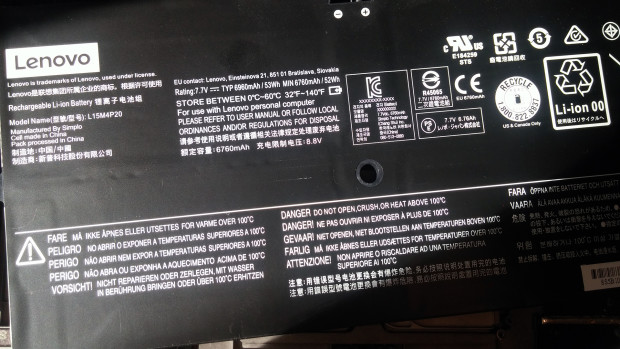 4. Storage devices and upgrade options
Unfortunately, the RAM chips are soldered to the motherboard, but it's expected given the form factor of the device. However, you can always change the drive. Then again, you might want to hold on to the stock one since it's a future-proof M.2 PCIe NVMe 2280 SSD stick by Samsung with 512GB capacity. It's M-edge key connector installed on an M-edge slot, of course.
Right next to it, lies Intel's Dual Band Wireless-AC 8260 module, if you'd ever need to change that. Oh, and also don't bother flipping or fully disassembling the motherboard, there's no need to because there's nothing on the other side. We did that for you so you don't have to.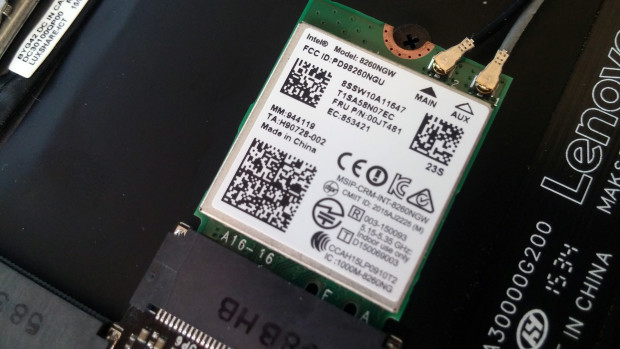 Before our full review is published, we suggest you read our first impressions regarding the Lenovo Yoga 900S.