Inside Lenovo Y700 (17″) – disassembly, internal photos and upgrade options
The disassembly of the 17-inch Y700 isn't much different from the 15-inch version and it's fairly easy. There's only one aluminum plate at the bottom held by a few screws and can be removed without any hassle so the absence of dedicated maintenance lid is negligible.
You can find the notebook and its available configurations here: http://amzn.to/25MJcP1
1. Removing the bottom
There are several screws around the edges that hold the bottom plate in place and don't forget to remove the one in the middle.
2. Storage options
There's the usual 2.5-inch HDD in place manufactured by WD with 1TB capacity running at 5400 rpm. Right next to it you will find the empty M.2 SATA SSD slot using an M-edge key with 2280 standard (if you haven't ordered it with the extra SSD, of course).
3. Other hardware
We've got the same battery on board as the 15-inch variant – rated at 60Wh (4050 mAh), so we can expect some decent battery runtimes compared to some of its competitors.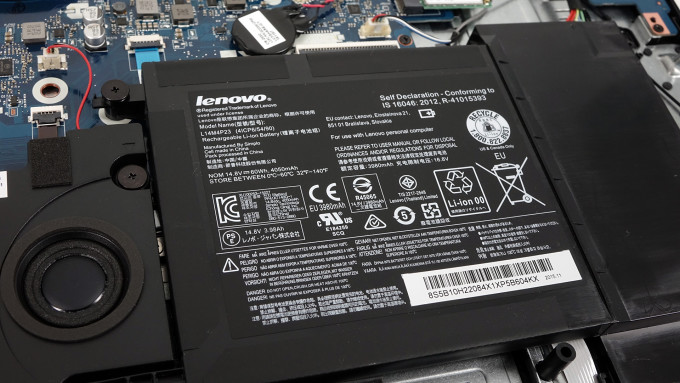 There are two available RAM slots, two of which are taken in our case by two Samsung 4GB DDR4-2133 chips.
The Wi-Fi module is found near the right port extension of the motherboard. It's Intel-made with model number 8260NGW.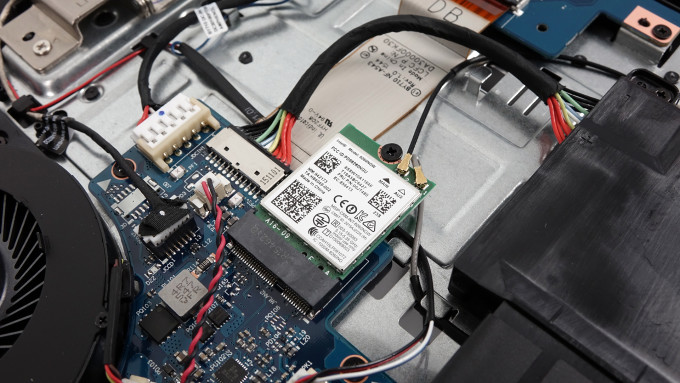 4. Cooling system
As you can see, the cooling system is identical to the one on the 15-inch model but we hope this time it will be much better due to the extra airflow and headroom, which the bigger chassis provides.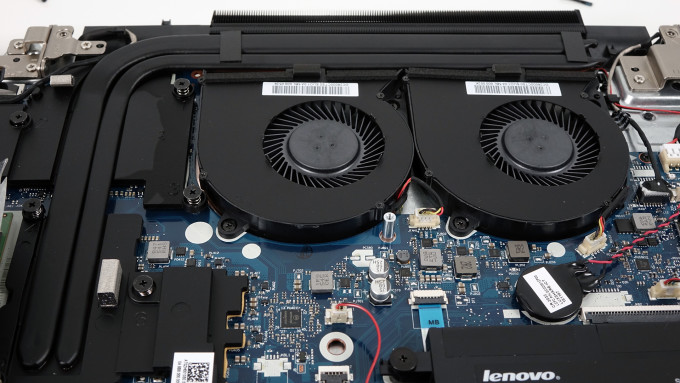 You can find the notebook and its available configurations here: http://amzn.to/25MJcP1