Inside Lenovo ThinkPad X1 Yoga – disassembly, internal photos and upgrade options
Just like its sibling, the Lenovo ThinkPad X1 Carbon, the ThinkPad X1 Yoga offers fairly easy access to the most commonly upgraded hardware as well as easy maintenance. You just need to have the appropriate screw and be a little careful when detaching the bottom plate.
If you are interested in price and availability of the Lenovo ThinkPad X1 Yoga, you can check it out here: http://amzn.to/1NKy7CT
1. Removing the bottom
As we already stated, you will need just a screw to remove all the bolts but before you do anything, make sure you've popped out the stylus pen as well.
As you can see on the photos, you will gain access to most of the hardware without any hassle.
2. Storage options
Just like other high-end slim convertibles, the X1 Yoga offers only an M.2 SSD standard. This device supports 2280 stick with NVMe controller and the slot uses an M-edge key connector meaning you can either use an M-edge drive or one with a B&M key. The slot is located right next to the cooling fan.
3. Other hardware
The Wi-Fi module is also located right next to the fan, near the upper left corner, next to the screen hinge. The device uses an Intel 8269NGW WLAN by Intel supporting 2×2 Wi-Fi and Bluetooth 4.1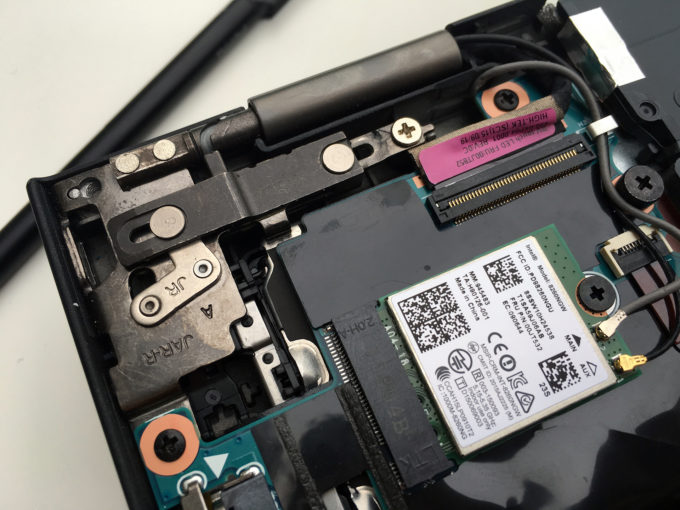 The convertible also offers a fairly big battery rated at 52Wh.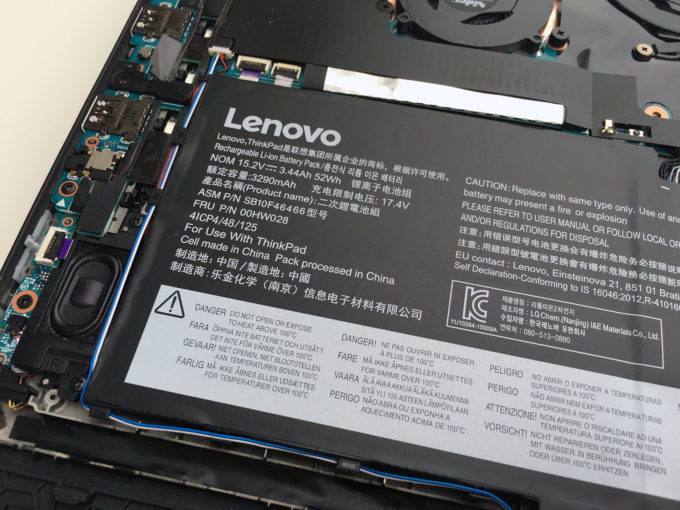 4. Cooling system
Well, the cooling system features a simple design with good enough cooling fan to keep the notebook running under heavy load without any signs of thermal throttling.
To find more about the notebook, go read our full extensive review.