Inside Lenovo ThinkPad T470 – disassembly, internal photos and upgrade options
Although there's no maintenance hatch, the notebook provides fairly easy access to all of the internals and the cooling system for cleaning.
You can find the available configurations and their prices here: http://amzn.to/2qTmPvw
1. Removing the bottom piece
In order to do so, you just have to unscrew all the bolts around the chassis and remove the external battery. The latter can be popped out by pulling both lever switches on each side of the battery, which by the way, is rated at just 24Wh and can be replaced with a bigger one from Lenovo.
2. Storage
As most 14-inch laptops, the ThinkPad T470 has just one M.2 PCIe NVMe-enabled slot and you can't insert a 2.5-inch drive. The former obstructs the latter. Anyway, our unit came with a Samsung PM961 512GB M.2 PCIe NVMe SSD.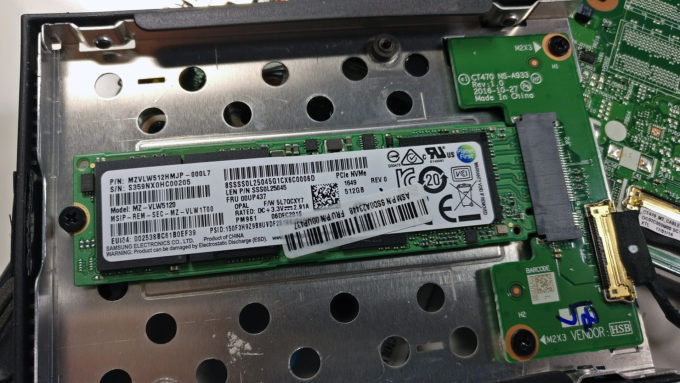 3. Memory, Wi-Fi, LTE module and battery
Interestingly, the motherboard has two RAM slots supporting up to 32GB of DDR4-2400 memory but our unit came with a single SK Hynix DDR4-2400 chip installed.
The Wi-Fi card is Intel 8265NGW.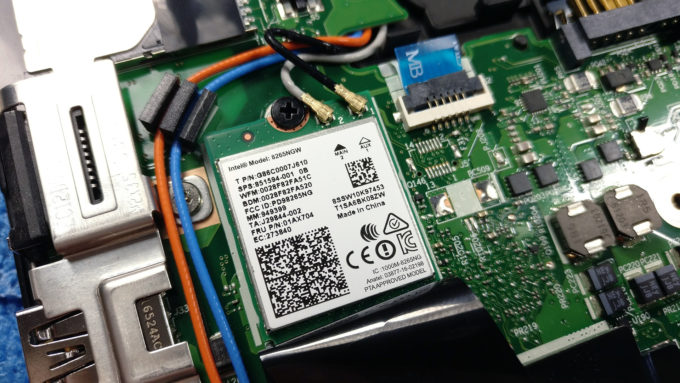 While the LTE module is Fibocom L831-EAU.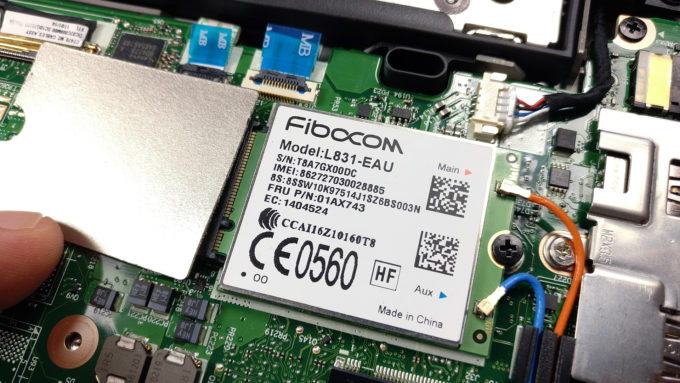 The internal battery is rated at 24Wh and cannot be swapped for a bigger one so your only option is trading the external one for a larger unit.
4. Cooling system
The cooling system is simple – a single heat pipe connecting the heatsink of the CPU and the cooling fan.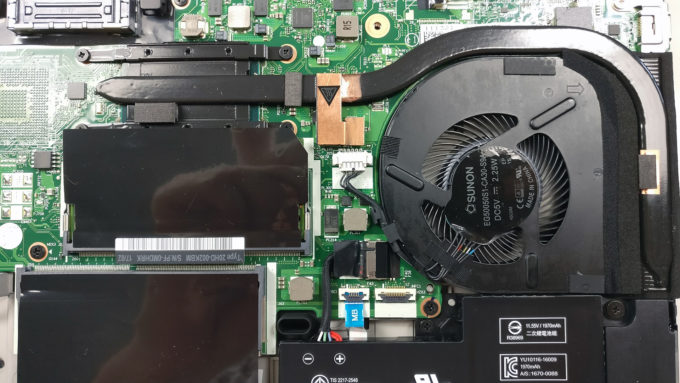 The full review of the Lenovo ThinkPad T470 can be found here.
You can find the available configurations and their prices here: http://amzn.to/2qTmPvw