Inside Lenovo Ideapad 710S Plus – disassembly, internal photos and upgrade options
Just like every other ultrabook, the Lenovo Ideapad 710S Plus doesn't have a dedicated maintenance hatch but fairly easy to maintain and upgrade, although, there aren't many upgrade options in there.
You can find some of the available configurations here: http://amzn.to/2kHu3PI
1. Removing the bottom piece
The bottom cover is held by several screws and when removed, a little prying up releases the clips and makes it easy for you to completely remove it.
2. Storage, RAM, battery, Wi-Fi card
We weren't surprised by the fact that the ultrabook uses an M.2 SSD for storage solution but we were stoked by provided PCIe NVMe drive. For the asking price of the laptop, we weren't expecting an M.2 NVMe SSD on board. Anyway, we found a standard 2280 stick manufactured by Samsung, model PM951 with 256GB capacity.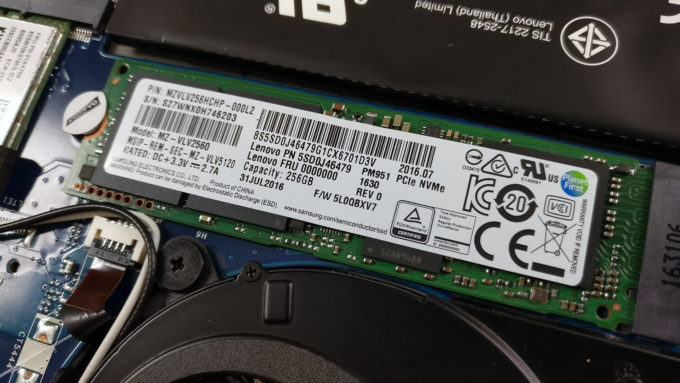 The battery unit can be easily spotted in the lower part of the chassis, right under the palm rest area. It's rated at 46Wh and can be easily replaced without any hassle.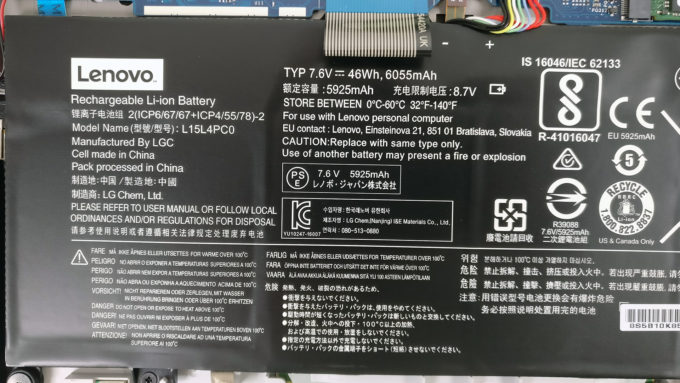 The Wi-Fi card is located near the cooling fan with model number QCNFA435 manufactured by Qualcomm.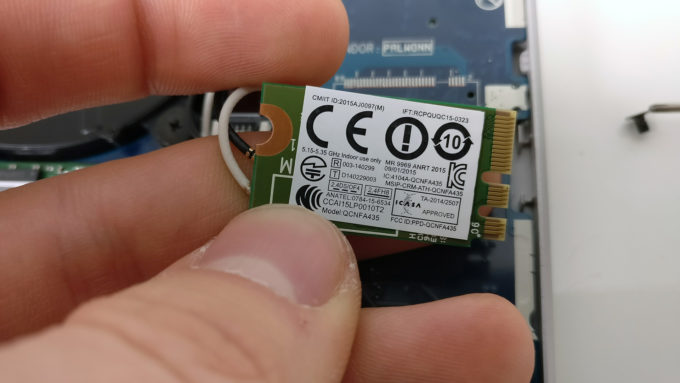 And as for the RAM, we were once again disappointed to find out that it's soldered to the motherboard. So make sure you order the right amount when buying the notebook.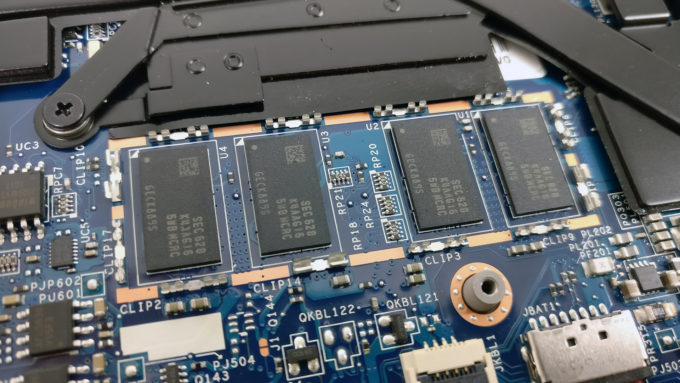 3. Cooling system
Although the laptop doesn't pack the most powerful and demanding hardware, the cooling system doesn't seem to be solid enough to lead the heat away from the both chips. It's an ultra-portable and light notebook with a discrete GPU after all. Anyway, the system consists of two heat pipes connected to the only cooling fan near the grills.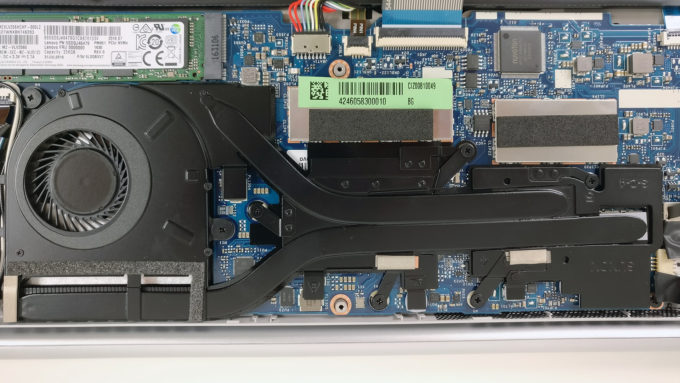 You can find some of the available configurations here: http://amzn.to/2kHu3PI