Inside Lenovo Ideapad 700 – disassembly, internal photos and upgrade options
We had enough time to play around with the IdeaPad 700 from Lenovo so now it's time to see what makes this notebook tick. And fortunately, the notebook is fairly easy to disassemble and also has a decent amount of upgrade options considering the price tag. And if you still don't know what we are talking about, it's the M.2 SSD slot we are referring to. In fact, the machine supports not only M.2 sticks but can also make us of the full potential the PCIe NVMe standard.
You can find the notebook's price and configurations here: http://amzn.to/1sx3Jau
1. Removing the bottom lid
The notebook doesn't have any service lids for an easy upgrade but the bottom cover comes off pretty easily anyway so no hassle here. You just need to remove all the screws holding the plate.
2. Storage devices
The notebook has one 2.5-inch slot, which is taken by an HDD manufactured by WD with 1TB capacity and 5400 rpm speed.
Near the battery, you will find the M.2 SSD slot that supports 2280 sticks with using the PCIe NVMe controller for ultra-fast data transfer and read speeds. The one you see in the photo below is just a unit we used to test the notebook with so we aren't sure what the type of SSD will Lenovo include in their retail units.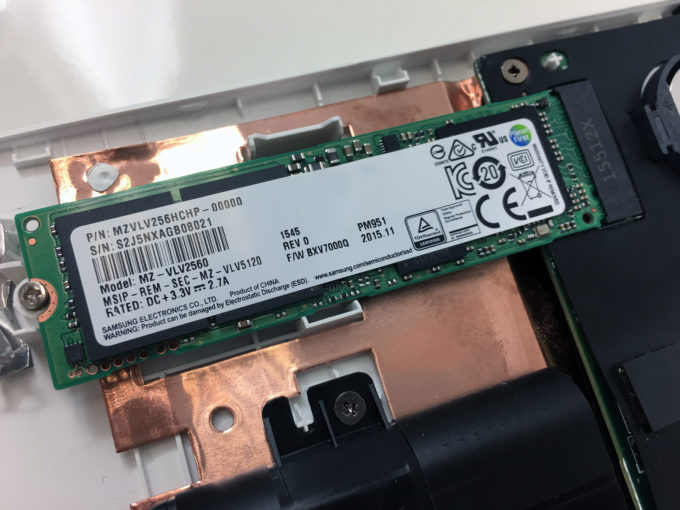 3. Other hardware
The motherboard holds two RAM slots supporting up to 16GB of DDR4-2133 RAM, which in our case are two 4GB RAM sticks manufactured by SKhynix.
There's also the Wi-Fi module, again near the battery unit, manufactured by Qualcomm with model number QCNFA435 from the Atheros series. It supports 802.11a/b/g/n/ac + BT 4.1.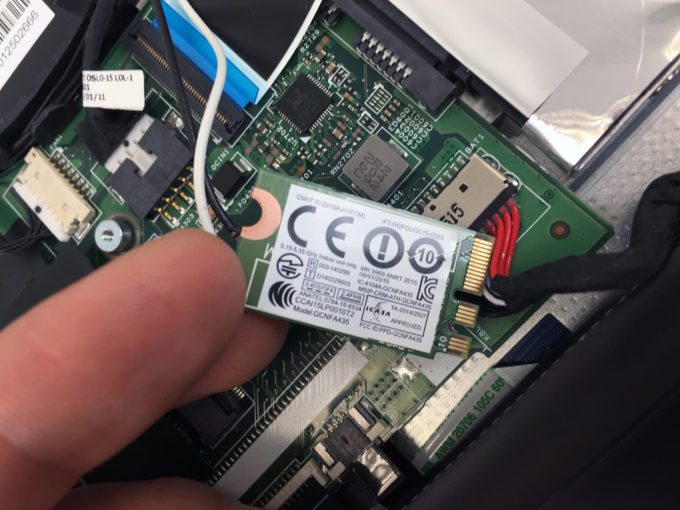 As for the battery, it's rated at 45Wh but we doubt it will be sufficient to power up the demanding hardware for longer periods of time.
4. Cooling system
The cooling design is almost identical to the one we saw on the Lenovo Y700 and unfortunately, we weren't satisfied by its performance. However, with the lower tier graphics card (GTX 950M) we have a good reason to believe that the Ideapad 700 will feel much different from its more expensive counterpart.
You can find the notebook's price and configurations here: http://amzn.to/1sx3Jau