Inside Lenovo Ideapad 510 – disassembly, internal photos and upgrade options
The Lenovo Ideapad 510 is quite similar to the Ideapad 310 in terms of upgrade options and disassembly process. It's fairly easy and two maintenance hatches give access to the most commonly upgraded hardware.
You can find the some of the available configurations here: http://amzn.to/2j3Td6i
1. Maintenance lids
As you can see in the photo below, the bottom offers two lids for maintenance. The one in the lower left corner hides the 2.5-inch HDD while the other one gives access to the Wi-Fi card and RAM chips.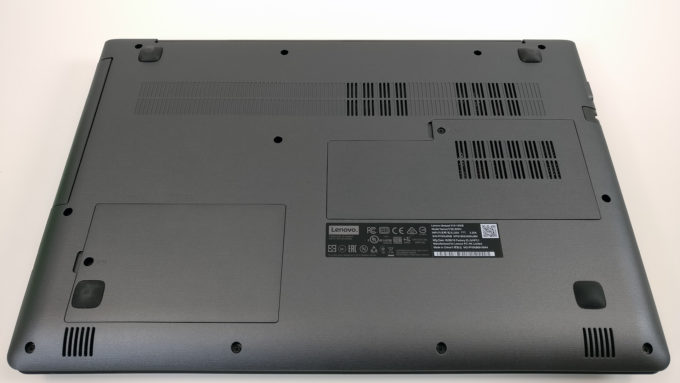 2. Storage, RAM and Wi-Fi card
Once we took the lids off, we found a WD Blue HDD with 1TB capacity spinning at 5400 rpm.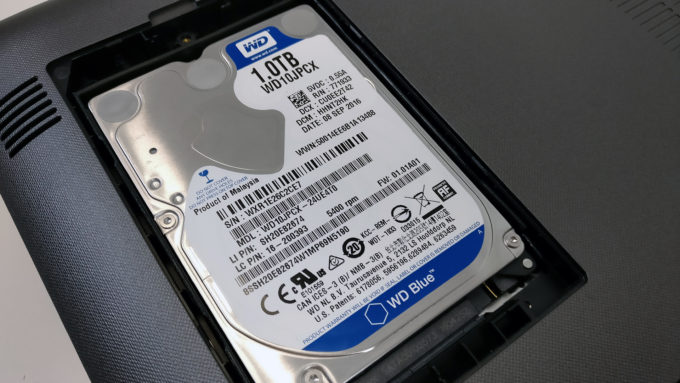 There's only one RAM slot, which in our case is taken by a 4GB Samsung DDR4-2133. There's also one more 4GB DDR4-2133 chip but it's soldered to the motherboard.
The Wi-Fi card is different from the one found in the Ideapad 310. It's Intel-made with model number 3165NGW.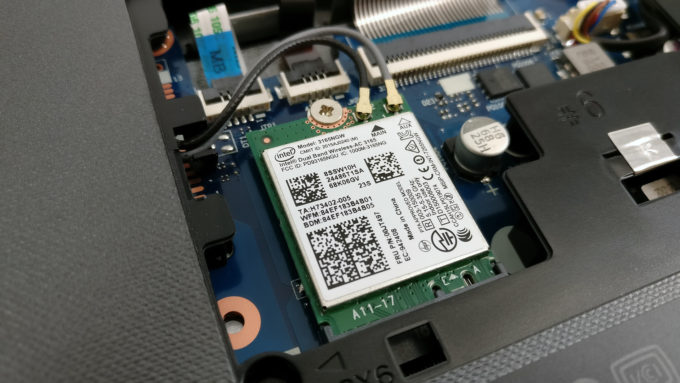 3. Removing the bottom piece
This process is fairly easy as you only have to remove all the screws around the chassis and the ones hiding under the service lids. Also, don't forget to remove the optical drive.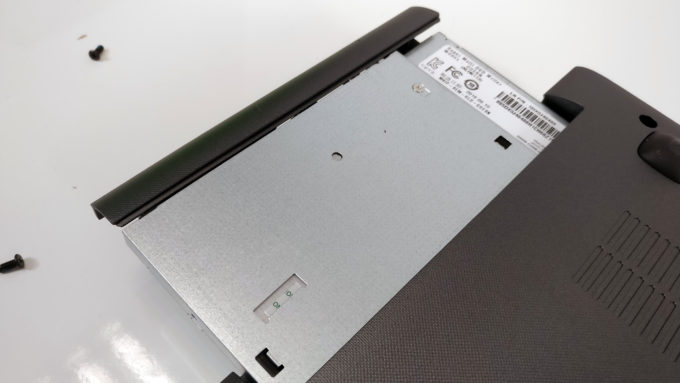 Proceed by prying up the keyboard tray and detaching all the cables connected to the motherboard.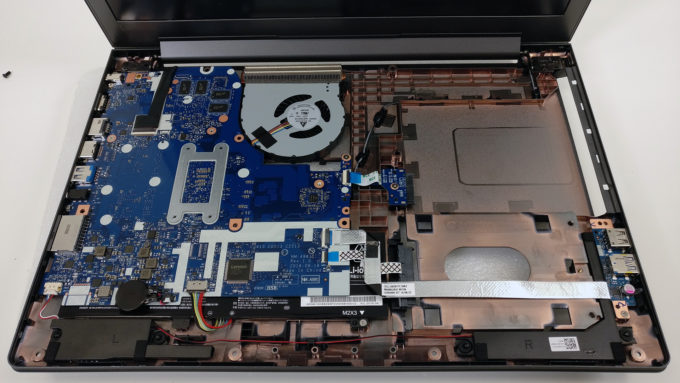 4. Battery
Unfortunately, you will have to remove the whole motherboard to access the battery. Unscrew all the bolts and gently lift up the motherboard as shown in the photos below.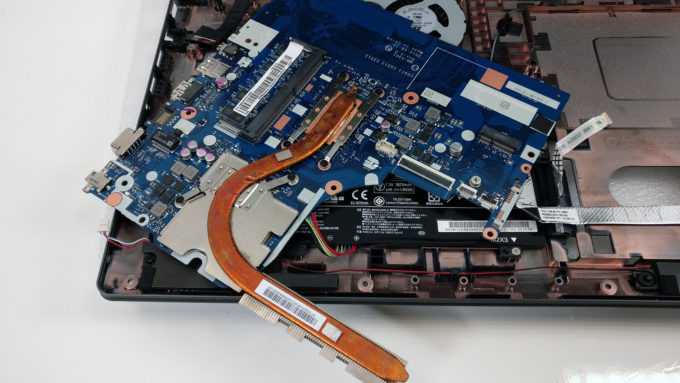 The battery unit is rated at just 30Wh, although Lenovo's official website lists the laptop with a 39Wh battery.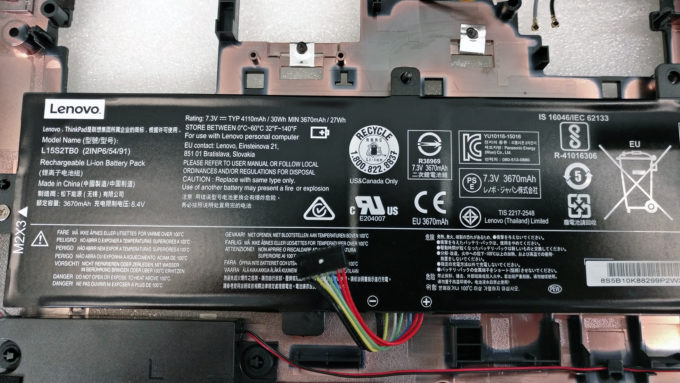 You can find the some of the available configurations here: http://amzn.to/2j3Td6i