Inside Dell XPS 15 (9560) – disassembly, internal photos and upgrade options
Since the new Dell XPS 15 (9560) shares the same chassis and last year's model, the disassembly process is identical. there's no dedicated service cover but the bottom plate comes off easily.
You can find some of the available configurations here: http://amzn.to/2n4ZV1H
1. Removing the bottom piece
As we said earlier, the backplate comes off easy without any hassle. You just have to remove all the screws around the edges and the ones hiding under the cap with the XPS logo as shown in the photos below.
2. Storage and battery
Unlike the previous version, the new XPS 15 (9560) offers a standard M.2 SSD solution and you can easily find 2280 sticks on the market if your's doesn't come with an M.2 stick. Ours did and it had an Intel-made 600P-series PCIe NVMe-enabled SSD.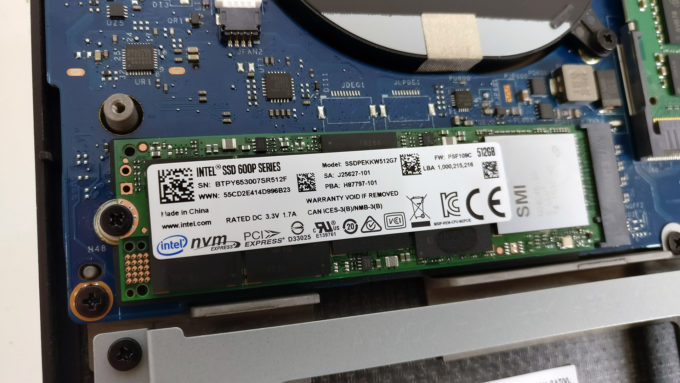 And here comes the tricky part. There are two main configurations on the market – just like before. One of them sports a bigger battery with no 2.5-inch drive while the other offers the 2.5-inch drive – or at least a slot for one – but packs a significantly smaller battery pack. Our unit, for example, doesn't have a 2.5-inch HDD but offers a slot for one and Dell has kindly provided a bracket for it but not an HDD cable connecting the device to the motherboard, which in our opinion is more important than the bracket itself.
And as for the battery – it's rated at 56Wh on our unit while the "only SSD" variant offers a 97Wh unit. The latter is usually paired with an UHD screen but that also depends on the region you are in.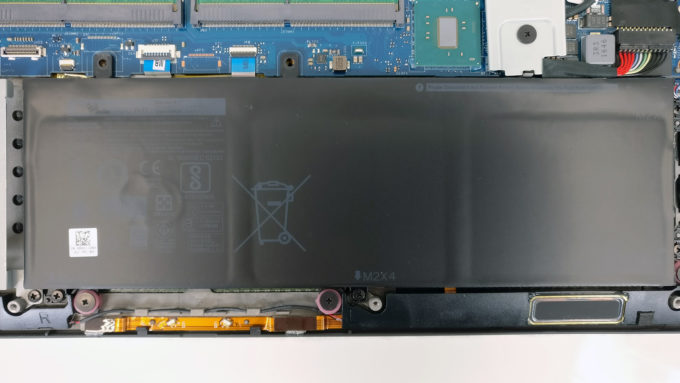 3. RAM and Wi-Fi card
The motherboard holds two RAM chip slots located under the heatsinks. Our unit came with two 8GB DDR4-2400 chips.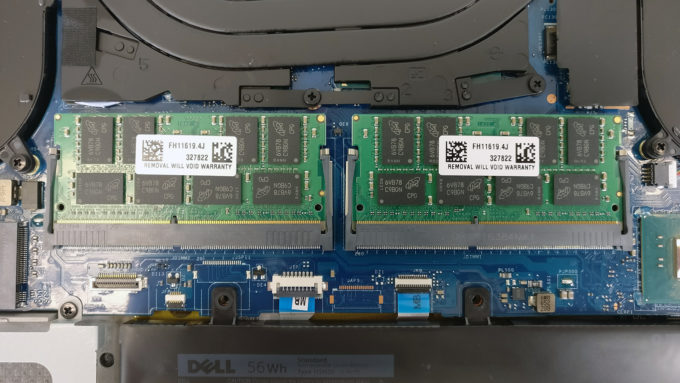 The Wi-Fi card is located next to the left cooling fan (with the bottom of the machine facing up) and it's a Killer 1535. A reliable Wi-Fi module solution that's used mostly in gaming laptops.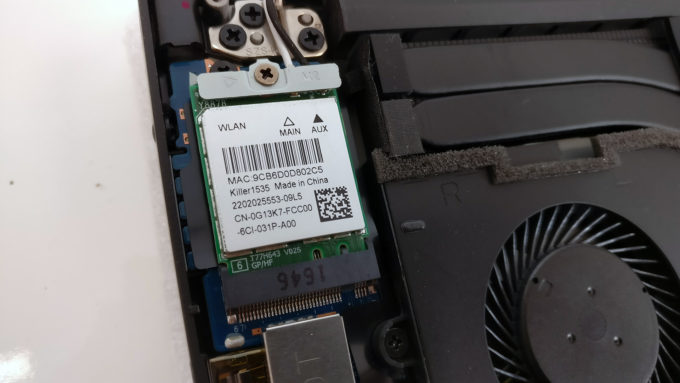 4. Cooling system
The cooling design doesn't seem to have changed at all compared to the previous model but we've seen better cooling performance solely on the much cooler GTX 1050 GPU.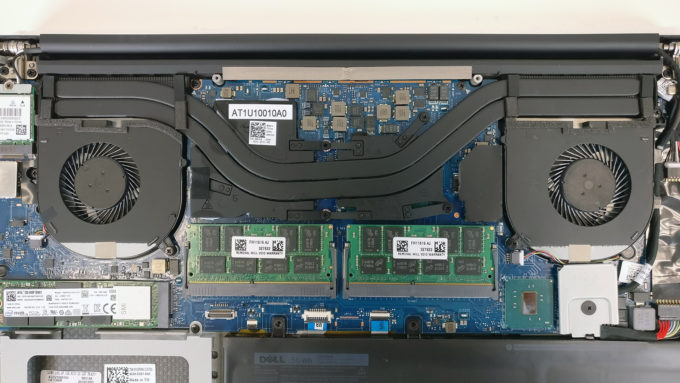 You can find some of the available configurations here: http://amzn.to/2n4ZV1H