Inside Dell Inspiron 15 5578 – disassembly, internal photos and upgrade options
Just like most laptops from this class, the Dell Inspiron 15 5578 doesn't offer a service hatch but still has an easy upgradeability.
You can find the available configurations and pricing here: http://amzn.to/2q9nRQh
1. Removing the bottom piece
The bottom cover comes off easily after removing all the screws that hold the plate. Then a little prying up detaches the backplate quite easy.
2. Storage
Unfortunately, the laptop comes only with a single 2.5-inch HDD/SSD bay taken by a Seagate 1TB HDD. M.2 SSD slot is nowhere to be found.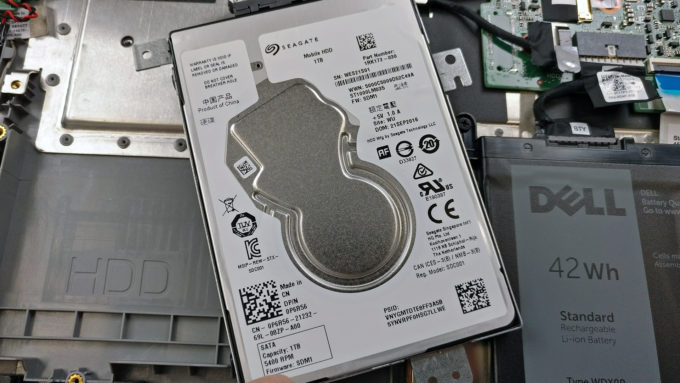 3. Memory, battery and Wi-Fi card
The motherboard holds two RAM slots and our unit came with one of them taken by an SK Hynix 8GB DDR4-2400 chip.
The battery rather small and it's only rated at 42Wh.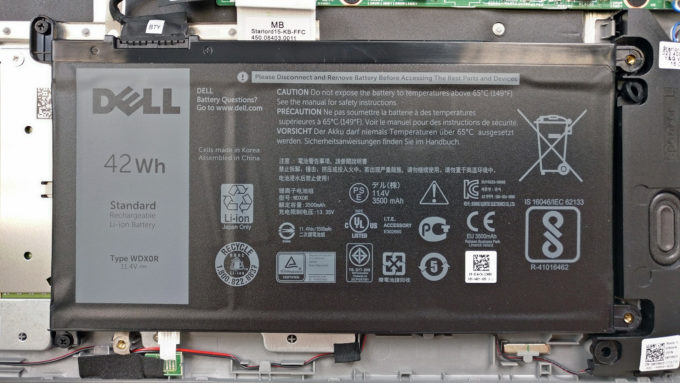 The Wi-Fi card is Intel 3165NGW and can be found near the upper left corner with the bottom facing up.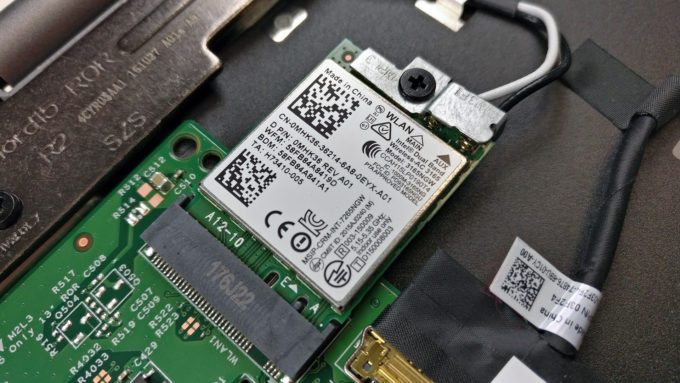 4. Cooling system
The cooling system consists of just one cooling fan and a single heat pipe but that's just enough for the ULV CPU like the Core i5-7200U inside.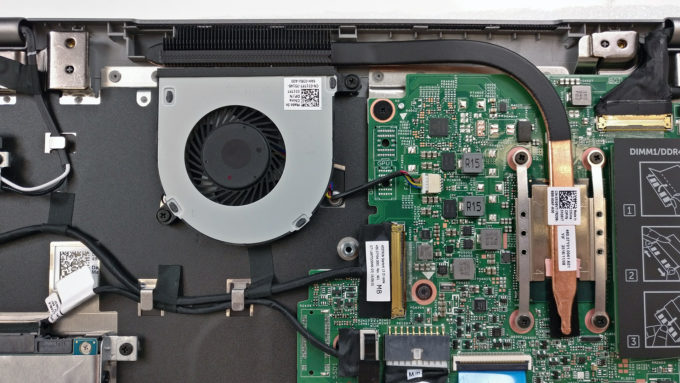 You can read the full review of the Dell Inspiron 15 5578 here.
You can find the available configurations and pricing here: http://amzn.to/2q9nRQh