Hubsan ZINO PRO is an RC Drone with a built-in 4K camera and 4 km signal range (now on sale for $349.99)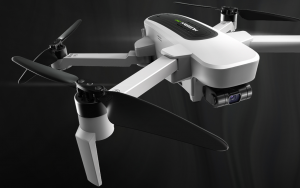 Remote-controlled drones are the right way to take pictures or record videos from a distance. You don't have to walk closely to something that is far away from your position – just start your drone and it'll do the job for you. Over time drones are getting better and better with more added goodies and extra capabilities. Nowadays you can buy one with a decent signal range and good built-in camera without spending a fortune. Just like Hubsan ZINO PRO which can do a lot more things is now on sale.
Check out Hubsan ZINO PRO on Geekbuying HERE. You can use our [3NEGCPL7] coupon code and save 10 bucks off the initial price tag.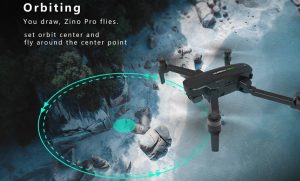 The biggest positive sign of Hubsan ZINO PRO is its price/performance ratio. For this price tag, you will get a modern drone packed with a good amount of features. The main focus here is the 4K built-in camera that can record videos with a whooping bit rate of 60 Mbps thanks to the Sony sensor. Of course, you can take photos too. This device has the ability to take spherical and 180-degree panoramas as well. Vertical shot and wide-angle photos are not a problem for Hubsan ZINO PRO.
Let's say that you love nature and you want to record a running pack of deers. The decent 4 km signal range will allow you to do that with the help of an image tracking function. If the animals are calm and steady, you can take pictures (or make videos) with the orbiting options without worrying the deers. Just set an orbit center and the drone will fly around the center point continuously. Yes, you don't have to manually stabilize it with the remote controller, the device knows what to do.
Hubsan ZINO PRO has level 5 wind resistance (according to the official specs). This aircraft can be very steady while hoovering because of its mechanical three-axis gimbal that is used for additional stabilization. Sometimes drone owners are having trouble when they have to land their device but this is again, an automated process for Hubsan ZINO PRO. With its vision auxiliary landing tech, it will search automatically for the best landing position.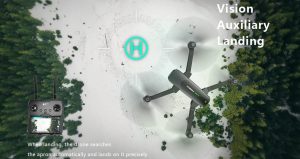 The machine can fly up to 23 minutes non-stop. If the battery is drained the drone will not fall directly – there is a low battery fail-safe feature that will prevent any damage and will land the device safely. Just like most drones, you can attach your smartphone directly to its remote controller and watch everything on its screen.
Hubsan ZINO PRO is a decent device at a pleasant price. For its price it has everything that a normal drone user can ask – 4K camera, up to 23 minutes fly time, 4 km signal range, orbiting function, and it can automatically return home. There is some safety stuff too like wind resistance, loss control fail-safe, and low battery fail-safe. Of course, don't forget that you can take stunning panorama pictures with its Sony sensor.
Check out Hubsan ZINO PRO on Geekbuying HERE. You can use our [3NEGCPL7] coupon code and save 10 bucks off the initial price tag.