Huawei MateBook 14s – Top 5 Pros and Cons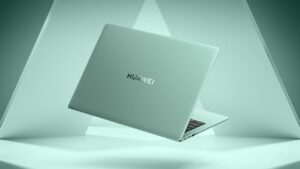 Where you can't fit Tiger Lake H45, you can fit Tiger Lake H35. The slightly less powerful family of CPUs are readily available and are a fantastic middle ground between the very power-efficient U-series and the high-performing H45 series. Today we have a notebook from Huawei, which is still recovering from the infamous US blacklist, which left it unable to use technology from US-based companies.
What has been happening in the last two years has been a total restructuring in the company, which is now software-focused, instead of hardware-focused, offering its own array of mobile services, including e-mail, app-store, and access for developers to either port or create new apps for the platform. The MateBook 14s look a bit too similar to an Apple product, but we have heard that imitation is the greatest form of flattery.
Today we are presenting you with LaptopMedia's top 5 picks about the Huawei MateBook 14s.
Huawei MateBook 14s: Full Specs / In-depth Review
3 reasons to BUY the Huawei MateBook 14s
1. Design and build quality
As you can expect from Huawei, you get an aluminum chassis with all the bells and whistles to make it look like an Apple product. Thankfully, the device is also as durable as any MacBook out there, with little to no flex from both the lid and the base. The laptop comes in two colors, with Spruce Green, which you can see in the image above, and Space Grey, which we tested.

The lid opens with one hand and is quite stable, with only little wobbling. The bezels on the display are very thin, with the whole display also being covered in glass, which adds another layer of protection and rigidity. So you get a durable laptop that weighs only 1.43 kg and has a profile of just 1.67 mm.
2. Input devices
Going further down the base, we see a very comfortable keyboard, with well-sized keycaps, which bring decently-long key travel and clicky feedback, that feels great if you're typing. The unit also comes with a backlight, which is great if you're using your laptop at night. The touchpad is pretty big, accurate, and the glass surface is amazing to use.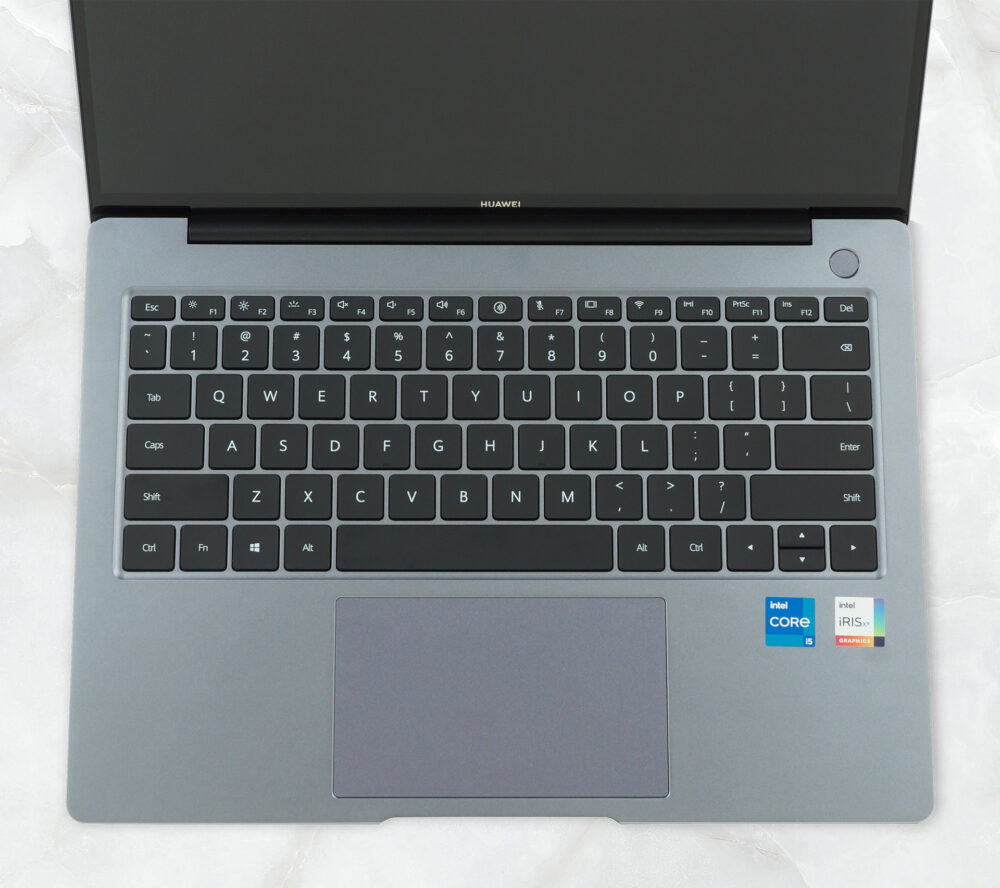 3. Battery life
You get a 60Wh unit, which is fine for a laptop of this size. It lasts for 12 hours and 30 minutes of Web browsing and 10 hours of videos, which is a respectable result and will last you for a whole day. Now, we conduct the battery tests with Windows Better performance setting turned on, screen brightness adjusted to 120 nits, and all other programs turned off except for the one we are testing the notebook with.

2 reasons NOT to buy the Huawei MateBook 14s
1. Upgradeability
What the MateBook does better than a MacBook, is to offer more upgradeability. The Huawei laptop offers soldered memory, that works in dual-channel mode, and a single M.2 SSD slot. Still, when compared to other Windows laptops, which offer RAM slots, along with storage expandability options, the MateBook looks pretty disadvantaged.

Here is our detailed teardown video, which shows how to access the single SSD slot.
2. I/O
The MateBook offers a total of two USB Type-C 3.2 (Gen. 1), one USB Type-A 3.2 (Gen. 1) port, an HDMI port, and a 3.5 mm audio jack. If you order the most specced out variant with a Core i7-11370H, 16GB of RAM, a Terabyte of NVMe storage, and a Space Grey exterior, the second Type-C port gets Thunderbolt 4 support.
All Huawei MateBook 14s configurations: