Huami Amazfit GTR is a high-quality feature-packed smartwatch at a very affordable price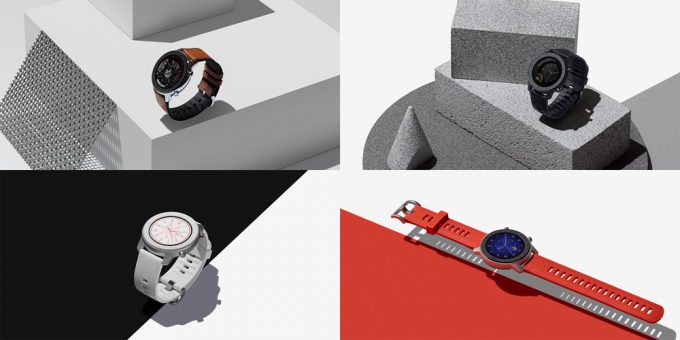 Huami is a subbrand of Xiaomi that is dedicated to smartwatch-making. In fact, the company specializes in biometrics and activity data analysis, which gives them the upper hand when it comes to wearable technology. One of their latest products is Amazfit GTR. It sounds amazing, doesn't it?
You can get the Huami Amazfit GTR at a great price ($149.99) from Geekbuying HERE. Additionally, you can use this [3LTYKZOY] coupon code for a $10 discount.
Let's put our pathetic humor skills aside and focus on the Amazfit GTR itself. It comes in two sizes – a 47mm and a 42mm one – dubbed for him and for her, respectively. The bigger one features a 1.39-inch AMOLED screen, while the smaller measures at 1.20-inches. Either of them has a 326 PPI pixel density, which will be perfect for your day-to-day usage, with the picture being just sharp enough.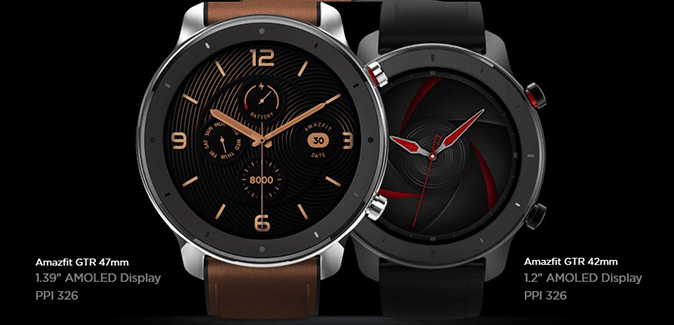 Additionally, the smartwatch is rated at 5ATM of water resistance, which in practice means that you can dive at depths of 50 meters, without risking water damage. One of the most important features of this device is the sensors, which work in tandem with the algorithm, developed by the company. They are able to track your heart rate continuously and give you an in-depth analysis of your condition.
The Amazfit GTR is also equipped with a GPS system and a total of 12 sport modes that can track different activities – from running to swimming, skiing and much more. With it, you can check your most recent messages, emails and even control your music.
Everything sounds great, but let's face it – almost every modern smartwatch has such features. However, the biggest problem for most of them is battery life (and the price). While most of these devices last a couple of days, Huami claims that their smartwatch can last for 24 days on a single charge. And we are talking continuous heart rate monitoring, push notifications and more. This is for the 47mm model, which has a bigger battery, of course. Despite the cut-in-half battery life for the more gentle model, 12 days is still not bad for a smartwatch. Moreover, if you use GPS, it lasts around two days, which is insane.

Guys, there is a lot more to talk about this piece of tech. If you are interested in it, you can pay Geekbuying a visit and if you are interested in buying the Amazfit GTR, you can do it from HERE. Don't forget to use this [3LTYKZOY] coupon code for a $10 discount.