HP ZBook Firefly 14 G8 is the workstation with the longest battery life we've tested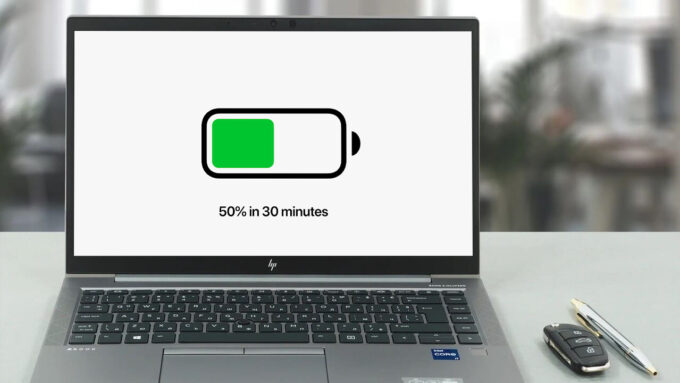 Workstation laptops have been getting really good in the past years, especially since laptop hardware is improving at a very steady pace. This means that with every generation, we have better performance and efficiency, which finally makes it possible to have a laptop that you can do some heavy loads, while also surviving through a whole day without needing a charger, which is important to some people.
One of the better families of laptop workstations is the ZBook-series from HP. One of them is the ZBook Firefly 14 G8, which focuses on efficiency and portability. Its Tiger Lake U-series CPUs and Quadro T500 graphics manage to deliver exceptional battery life, while not shying away when it comes to performance.
Today we are showcasing the battery life of the HP ZBook Firefly 14 G8.
HP ZBook Firefly 14 G8: Full Specs / In-depth Review
Battery life
The laptop uses a 53Wh battery unit which works like a charm when in tandem with the Core i7-1165G7. We tested the notebook using the Windows Better Performance setting, the brightness set to 120 nits, and all apps closed except the one we are testing with.

The laptop delivered over 16 hours of Web browsing, 14 hours and 17 minutes of video playback, which is very impressive and can last through a whole day and then some. When you're doing heavier work or have the display set at a higher brightness, it will go down a little, but you have so much room to play with that you'll hardly find any battery issues.
In order to simulate real-life conditions, we used our own script for automatic web browsing through over 70 websites.
For every test like this, we use the same video in HD.
All HP ZBook Firefly 14 G8 configurations: