HP Victus 16 (16-d1000) – Top 5 Pros and Cons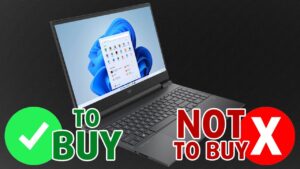 The Victus 16 is a new budget addition to HP's gaming arsenal, as the company's slowly phasing out the Pavilion Gaming series. The new model takes after its OMEN relative, offering a sleek approach to the design, trying to compete with the Legion 5's of the world in terms of looking like an office device as much as possible.
On the inside, we find 12th Gen Intel Alder Lake processors and RTX Graphics, however, the power limits aren't as high as we would like, considering the large 16.1-inch chassis.
Today we present you with LaptopMedia's top 5 picks about the HP Victus 16 (16-d1000).
HP Victus 16 (16-d1000): Full Specs / In-depth Review
4 reasons to BUY the HP Victus 16 (16-d1000)
1. Input devices
HP has done some good, giving the Victus 16 a great pair of input devices. The keyboard is great for typing and gaming, thanks to the long key travel and clicky feedback. It also has a backlight, so you're good even during nighttime. The touchpad is fast, accurate, and well-sized, which is exactly what we like to see. Also, while we're on the base, there is a pretty large grill on top, with a V-pattern on top, solely for ventilation.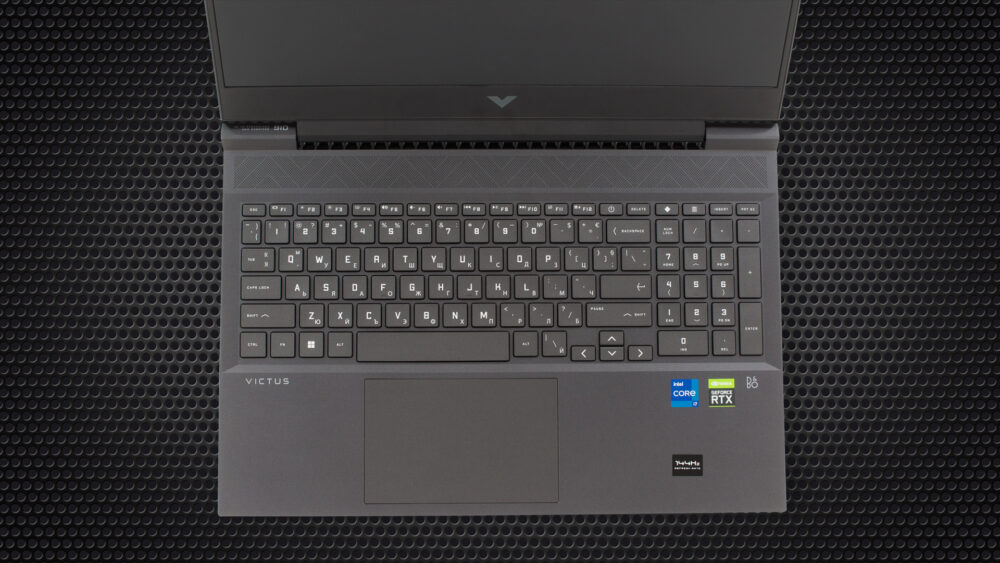 2. Upgradeability
With such a large footprint, you have to expect good access to slots for upgradeability. There are two SODIMM slots that pack DDR5 memory along with two M.2 slots, only one of which has PCIe Gen 4 support.

Here is our detailed teardown video, which shows how to access both the RAM and SSD storage.
3. Battery life
The battery capacity is pretty decent, as 70Wh is on the higher side. The laptop lasts for 9 hours and 40 minutes of Web browsing, or 8 hours and 49 minutes of video playback. Now, we conduct the battery tests with the Windows Better performance setting turned on, screen brightness adjusted to 120 nits, and all other programs turned off except for the one we are testing the notebook with.

4. I/O
While the I/O doesn't bring Thunderbolt support, the Victus 16 still presents a well-selected array of ports. There are a total of three USB Type-A 3.2 (Gen. 1) ports, one Type-C 3.2 (Gen. 1) port, a LAN port, an HDMI 2.1 port, an audio jack, and an SD card reader.
1 reason NOT to buy the HP Victus 16 (16-d1000)
1. Build quality
The Victus 16 has an all-plastic chassis which is all well and good, as most of its competitors come in the same outfit as well. What we don't like about it is the flimsiness of the lid and just how much it bends. It also wobbles like crazy, even with the lightest touch. The base isn't that sturdy as well, and you can feel it as you type on the keyboard. This is despite the laptop weighing 2.40 kg and having a thickness of 23.5 mm.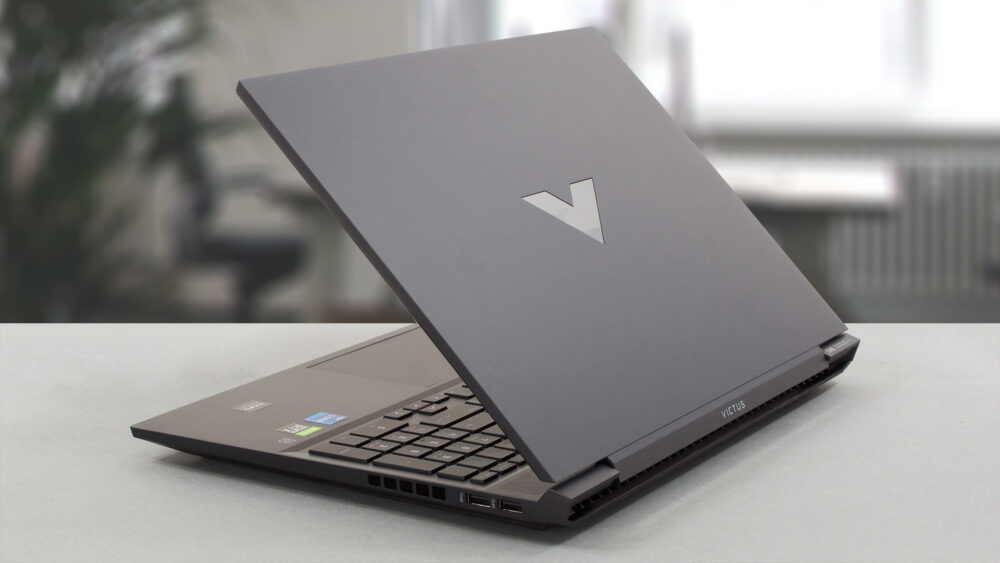 All HP Victus 16 (16-d1000) configurations: