HP 255 G9 – Top 5 Pros and Cons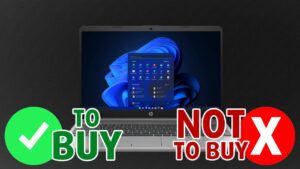 Business laptops come in all shapes and sizes, and while we enjoy the high-end ThinkBooks and ENVY laptops of the world, we have to take a look at what the regular Joes are going to buy.
The budget section has been getting better, and today we have one of the most affordable options for the office, which can also work great as a home device for the whole family. The HP 255 G9 has a lot of hardware options, both from Intel and AMD, so you can outfit it with whatever your heart desires.
Today we present you with LaptopMedia's top 5 picks about the HP 255 G9.
HP 255 G9: Full Specs / In-depth Review
3 reasons to BUY the HP 255 G9
1. Upgradeability
Honestly, we see more and more budget laptops offer better upgradeability than expensive flagship devices, and the HP 255 G9 backs up that claim by offering two SODIMM slots for up to 32GB of DDR4 RAM in total. There's plenty of storage upgradeability as well, with one M.2 PCIe x4 slot for Gen 3 drives, and space for a 2.5-inch SATA drive.
Here is our detailed teardown video, which shows how to access both the RAM and SSD slots.
2. Cooling
The cooling setup on the inside is made up of only one heat pipe and one fan. It connects to a pretty big heat sink, which is admirable on HP's part.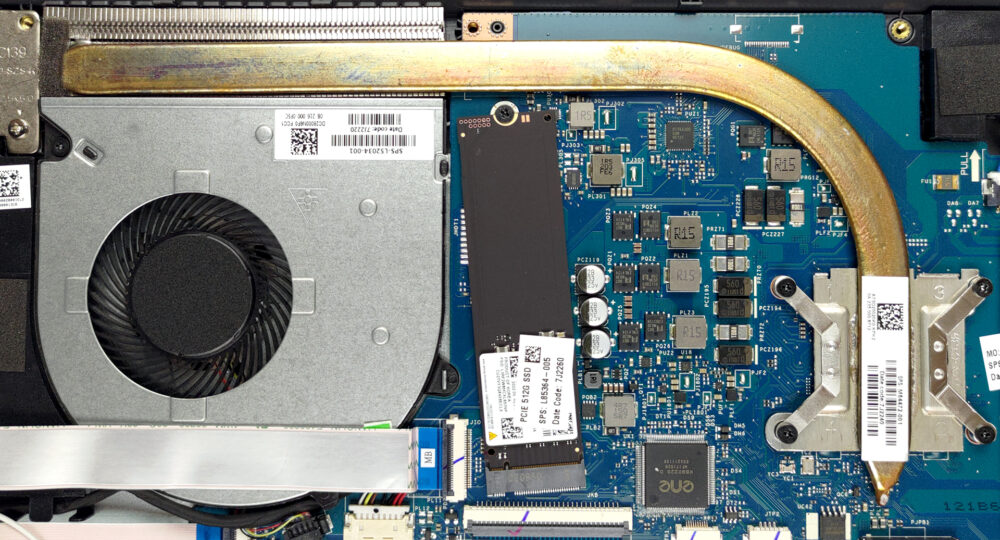 Max CPU load
| AMD Ryzen 5 5625U (15W TDP) | 0:02 – 0:10 sec | 0:15 – 0:30 sec | 10:00 – 15:00 min |
| --- | --- | --- | --- |
| HP 255 G9 | 3.00 GHz @ 72°C @ 28W | 2.84 GHz @ 80°C @ 25W | 2.54 GHz @ 69°C @ 18W |
| Dell Vostro 15 3525 | 2.88 GHz @ 76°C @ 29W | 2.70 GHz @ 83°C @ 25W | 2.70 GHz @ 88°C @ 25W |
| Dell Vostro 16 5625 | 3.06 GHz @ 66°C | 2.83 GHz @ 72°C | 2.67 GHz @ 67°C |
Compared to other laptops with the same Ryzen 5 5625U, the one inside the HP 255 G9 maintains good clock speeds and low temperatures throughout the entire stress test.

Comfort during full load
The base is exceptionally cool, reaching a hotspot of only 35°C. The fan produces some noise, but it's nothing serious.
3. Input devices
The keyboard lacks a backlight, so no nighttime typing. On the other hand, there is a NumPad, large keycaps, long key travel, and clicky feedback. It's one of the most comfortable units that we've tried out so far. The base hides other goodies, such as a large speaker grill and a fingerprint reader. The touchpad has a smooth cover while being very accurate and responsive. However, the physical buttons below are difficult to click.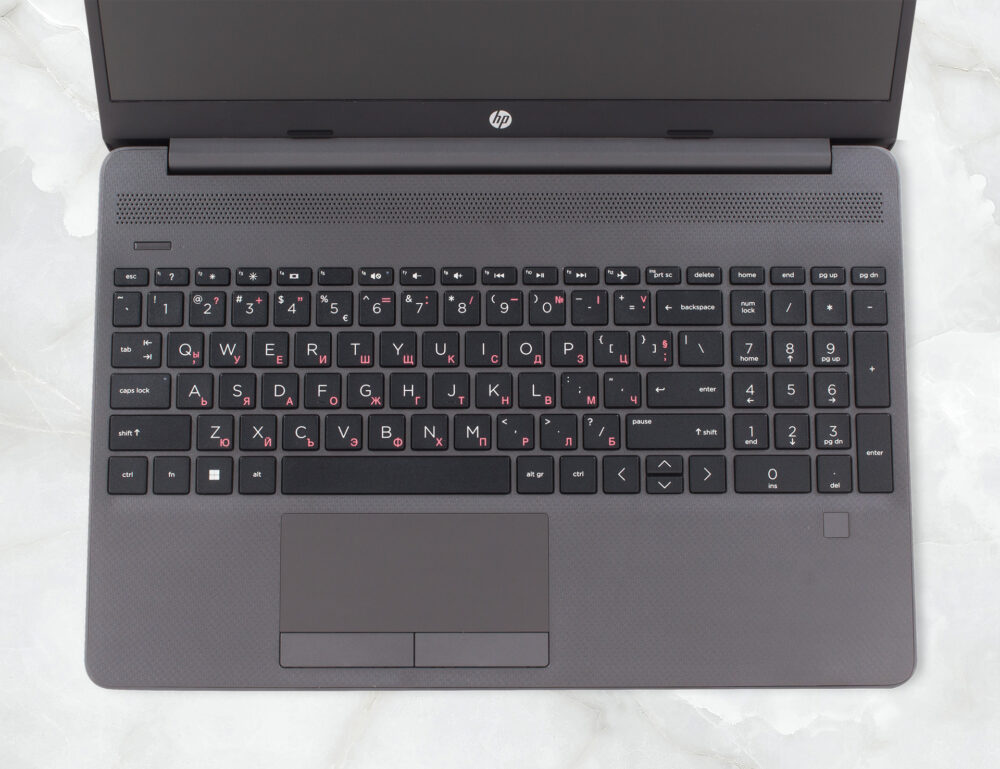 2 reasons NOT to buy the HP 255 G9
1. Display quality
The display selection is pretty bad, with two TN panels and one IPS option. We tested the FHD TN display, which comes with poor viewing angles, only 220 nits of brightness, and a 450:1 contrast ratio. We generally wouldn't recommend TN screens in 2022, as IPS panels are readily available and are much better at everything. The display here covers only half of the sRGB gamut.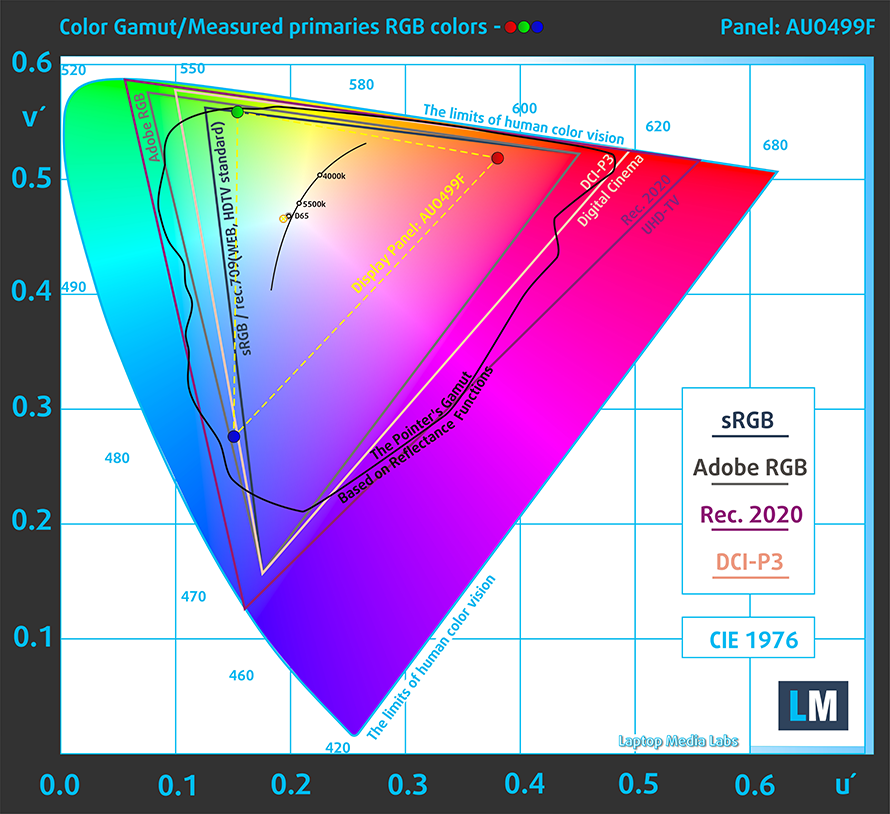 The color accuracy improves significantly, going from a dE value of 10 with the stock settings (left) down to 3.3 with our Design and Gaming profile applied (right).
Buy our profiles
Since our profiles are tailored for each individual display model, this article and its respective profile package are meant for HP 255 G9 configurations with 15.6″ FHD (TN, 1920 x 1080) AUO AUO499F.
*Should you have problems with downloading the purchased file, try using a different browser to open the link you'll receive via e-mail. If the download target is a .php file instead of an archive, change the file extension to .zip or contact us at [email protected]
Read more about the profiles HERE.
In addition to receiving efficient and health-friendly profiles, by buying LaptopMedia's products you also support the development of our labs, where we test devices in order to produce the most objective reviews possible.
2. Build quality
The plastic chassis certainly isn't a strength of the laptop. The lid doesn't open with one hand and manages to bend quite a lot. The base is a bit tougher, but still produces some squeaks when you attempt to twist it.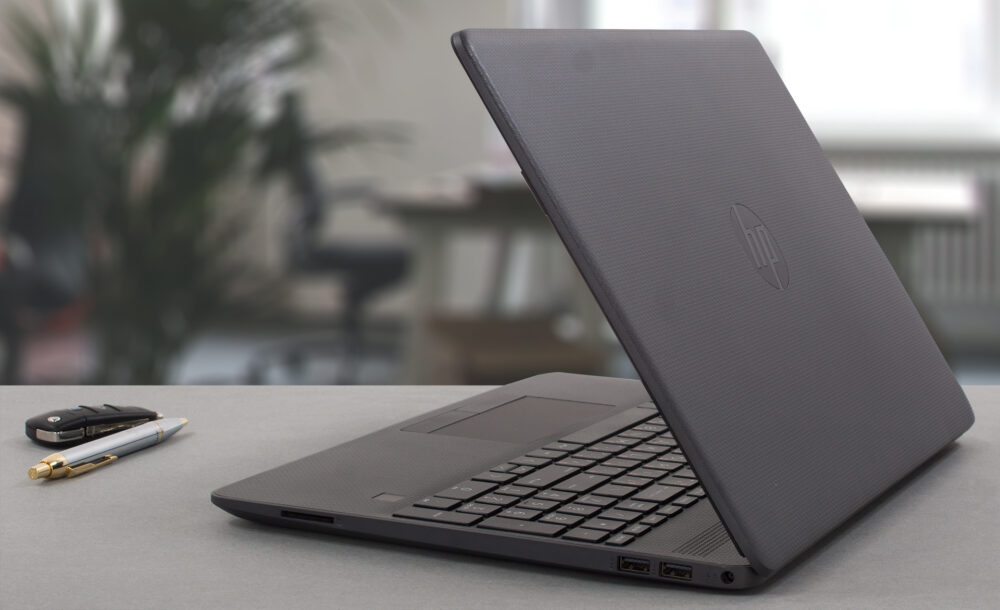 All HP 255 G9 configurations: