HP 255 G8 – Top 5 Pros and Cons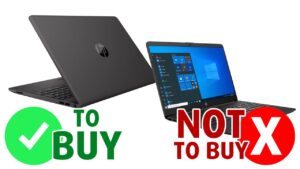 Inexpensive laptops have gotten really good. With budget hardware becoming more and more powerful, today's Core i3 or Ryzen 3 chips are good for a lot more than just browsing the web or checking your email, watching movies, and whatnot.
The HP 255 G8 is one such affordable laptop that can play high-resolution movies, videos, and even play some games like CS:GO, DOTA 2, League of Legends, or Valorant, which are among the most played games that you can enjoy with friends or by yourself. This is because the laptop is offered with many AMD CPUs, some of which are from the older Zen, Zen+, and Zen 2 families, that are still used to this day. They also bring decently powerful integrated Vega graphics.
Today we are presenting you with LaptopMedia's top 5 picks about the HP 255 G8.
HP 255 G8: Full Specs / In-depth Review
4 reasons to BUY the HP 255 G8
1. Input devices
The keyboard here lacks a backlight, but more than makes up for its with its typing experience. The key travel is long and the feedback is plenty clicky, ensuring comfortable use. The keys are well-sized and have a nice grippy texture. It even brings a NumPad, which is going missing on a lot of notebooks nowadays.
The touchpad has a decent size, but the tracking isn't that accurate, and the responsiveness needs improvement. Furthermore, it has two physical buttons, which we like to see, but their "click" is too short and feels numb, for the lack of a better word.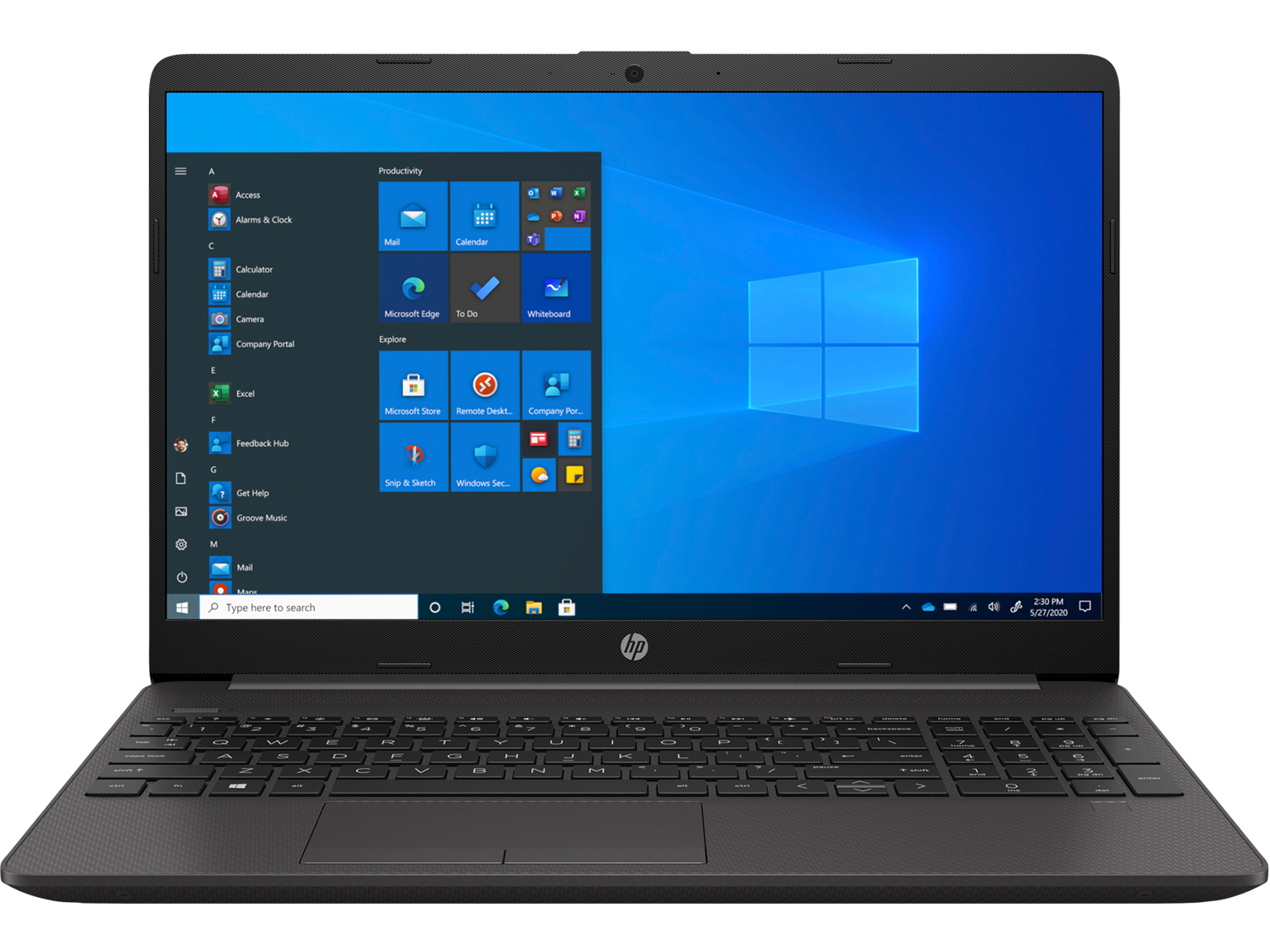 2. Upgradeability
The laptop offers more than decent upgradeability, for a budget device at least. We see two SODIMM RAM slots, along with a single M.2 slot and even space for a 2.5-inch SATA drive.
Here is how you can access the RAM and SSD slots.
3. Battery life
With a 41Wh unit and a power-efficient U-series chip, this laptop lasts for 9 hours of either Web browsing or video playback. Now, we conduct the battery tests with Windows Better performance setting turned on, screen brightness adjusted to 120 nits, and all other programs turned off except for the one we are testing the notebook with.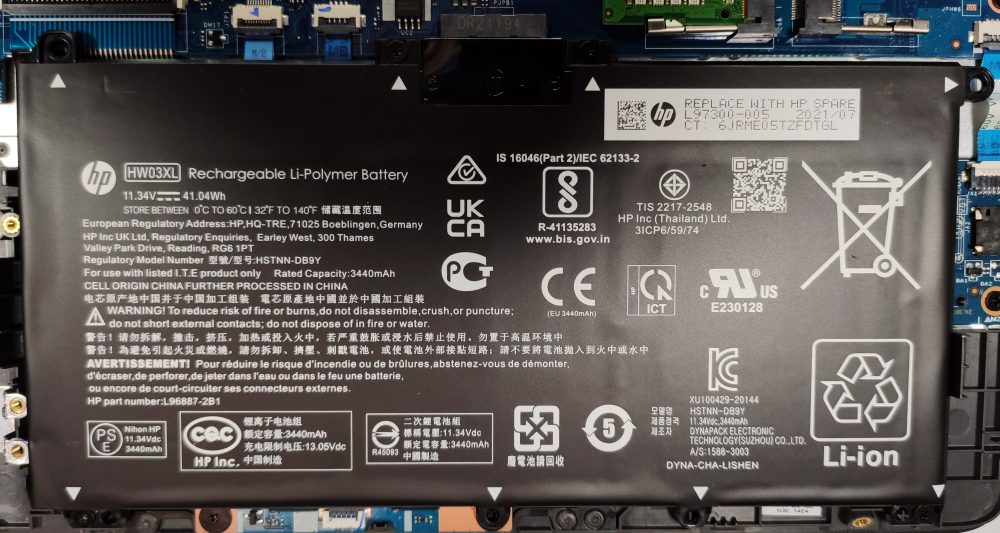 4. I/O
The laptop comes well configured when it comes to the I/O with a total of two USB Type-A 3.2 (Gen. 1) ports, one USB Type-C 3.2 (Gen. 1) port, an HDMI 1.4b connector, an SD card reader, an Ethernet port, and a 3.5 mm audio jack.
1 reason NOT to buy the HP 255 G8
1. Design and build quality
As with most budget notebooks, this one is made entirely from plastic. Usually, this isn't all that bad, however, here we have a body with the durability of a block of cheese (even less so). The laptop has a black exterior which has a unique pattern that resembles carbon fiber. The lid doesn't open with hand and is quite bendy. The base is significantly stronger but still suffers from some flex. The device weighs 1.74 kg and has a profile of 19.9 mm.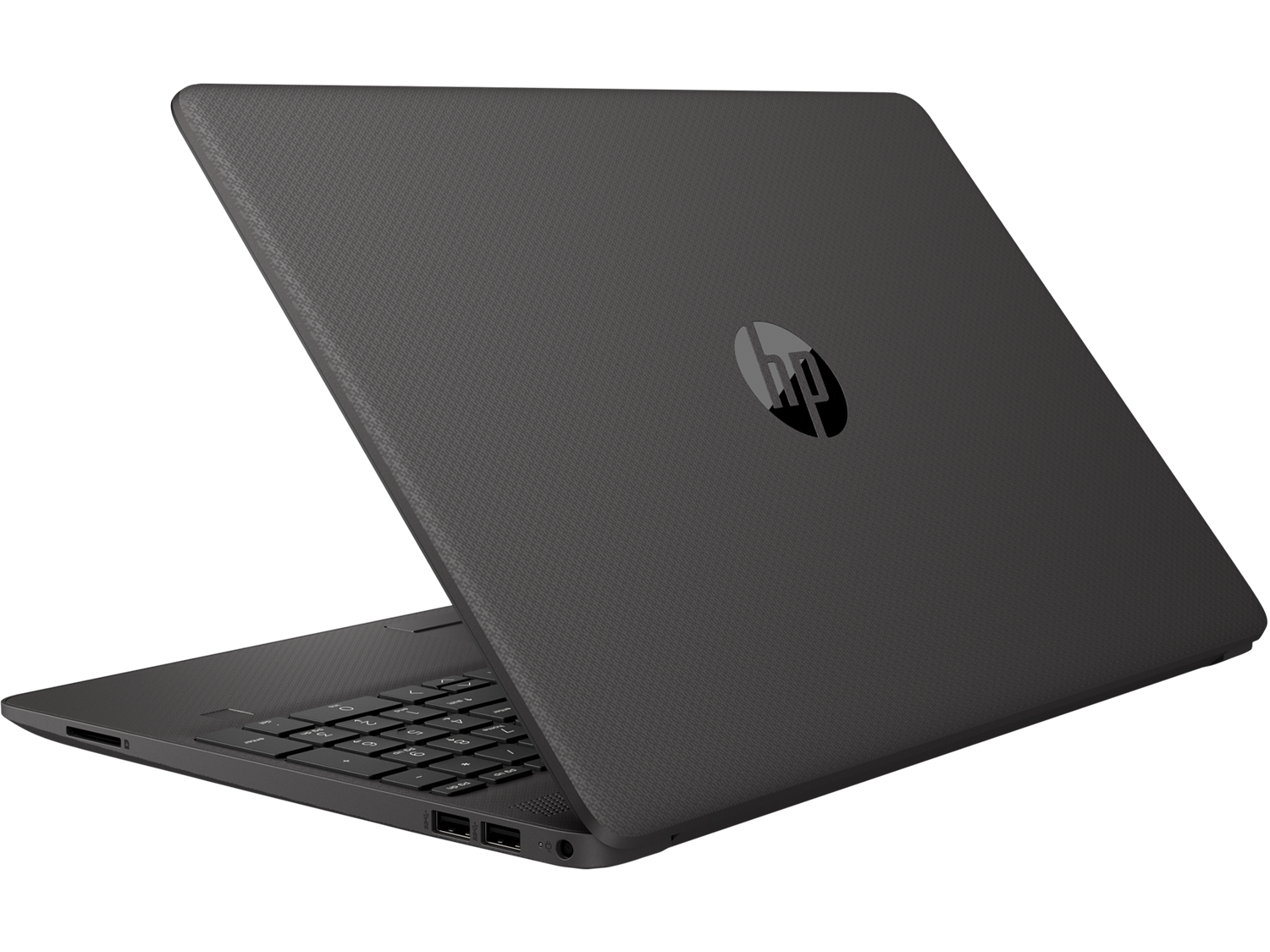 All HP 255 G8 configurations: