[Giveaway] XIDU is thinking about your health and well-being as it introduces its new PhilStand series of PC, laptop, and smartphone stands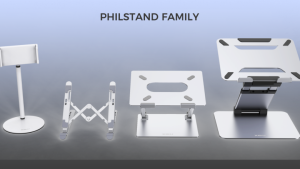 2020 was a rough year. As a big portion of the world downright lost their jobs, some were more fortunate and were able to transition to working from home. At first, this might seem like a great thing, as now you don't have any commute to work, thus saving time. However, working from home has its problems too.
For starters, you're isolated from your co-workers (some of you might like this), but you also are less active, thus straining your body. Sitting in front of a computer for a long time takes its toll on the body, so frequent exercise and proper posture are key. While XIDU can't help you with the first one, they have thought of a way to make your posture better, or at least incentivize it to be better. Their new PhilStand stands and holders are adjustable so that you won't ever have to slouch and instead can have a better posture, which will make you tire out more slowly, making you more effective at work.
Today we will take a look at XIDU's new PhilStand family of laptop accessories. They're also giving some away over at their FaceBook page, so go check it out if the accessories appeal to you.

PhilHolder 360
If social media is your thing, or you just like to film a lot on your phone, the PhilHolder is made for you. It gives your device a stable base, minimizing shaking, and freeing one of your hands, which is always appreciated. The stand base is made out of metal, so it's hefty and sturdy. The top portion is 360-degree adjustable, and so is the smartphone holder itself, so that you can clip your device from the top and bottom, or from the left and right sides. Also, the clips themselves don't block the charging and other ports, allowing you to plug in an external microphone or any other accessories. The holder surface is laced with silicone, eliminating the need to worry about your device slipping and falling.
You can purchase the XIDU PhilHolder from HERE.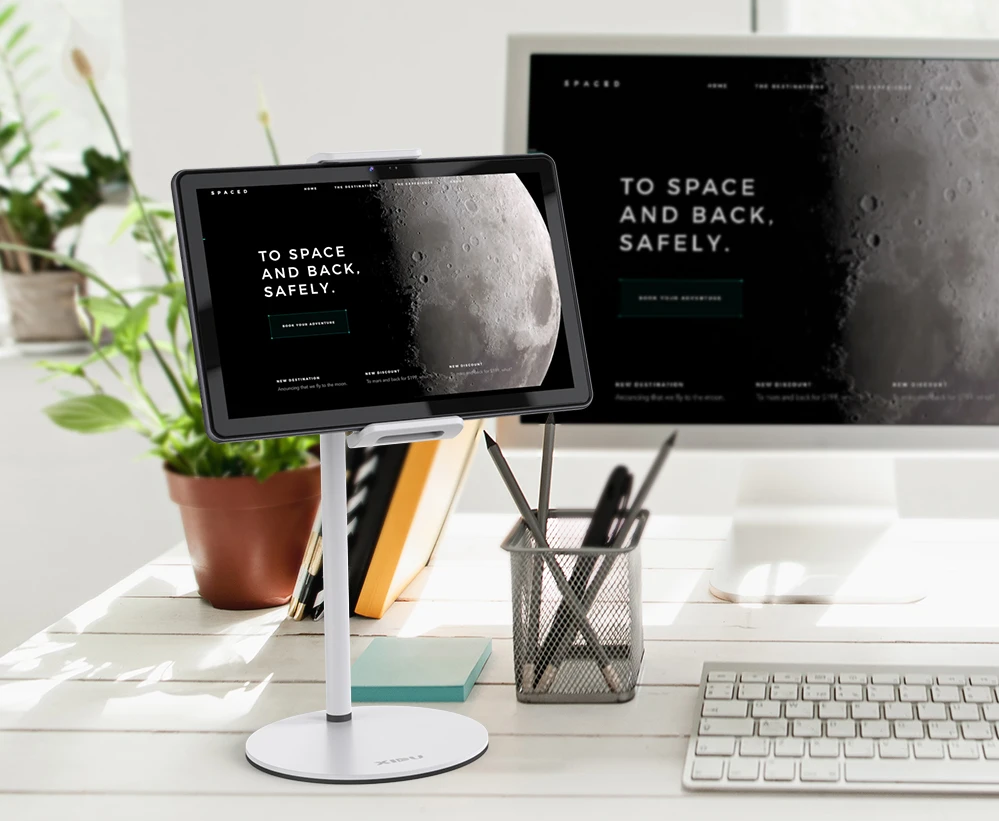 PhilStand
Every laptop can use a stand. It can improve the ergonomics, by lifting up the back, thus giving you a better angle to type on, which can be a wrist saver sometimes. It can also improve the cooling, especially on laptops, which have their air intake vents on the bottom, the same vents that we block off when we let it sit flat on a table. Some devices minimize this by implementing specially designed hinges, but for those who do not, the PhilStand offers great value. It is very compact, weighing only 280 grams. The fully metal construction makes it very sturdy and allows it to handle heavier laptops. Furthermore, the stand can fold, thanks to the double M-structure. The stand is also adjustable, giving you several angles to choose from. It comes with its own carrying pouch, so it remains scratch-free, and more importantly, doesn't scratch your other stuff. The rubber feet mean that your laptop is laying on a soft surface while not falling off at the same time.
You can purchase the XIDU PhilStand HERE.
PhilStand Pro
The PhilStand Pro takes things to the next level. The hinge mechanism reminds us a lot of the Surface Studio, which is a great thing. Giving the consumer the option to change both the angle and the height is something very useful so that he can work and be comfortable, while both sitting and standing up. The stand is quite strong, being able to withstand a weight of up to 20 kg. The whole structure is once again made from metal, with silicone pads on the laptop base which don't allow it to skid. This is further improved by the two metal feet. The base has holes, so heat can escape the laptop, bringing temperatures down.
You can purchase the PhilStand Pro HERE.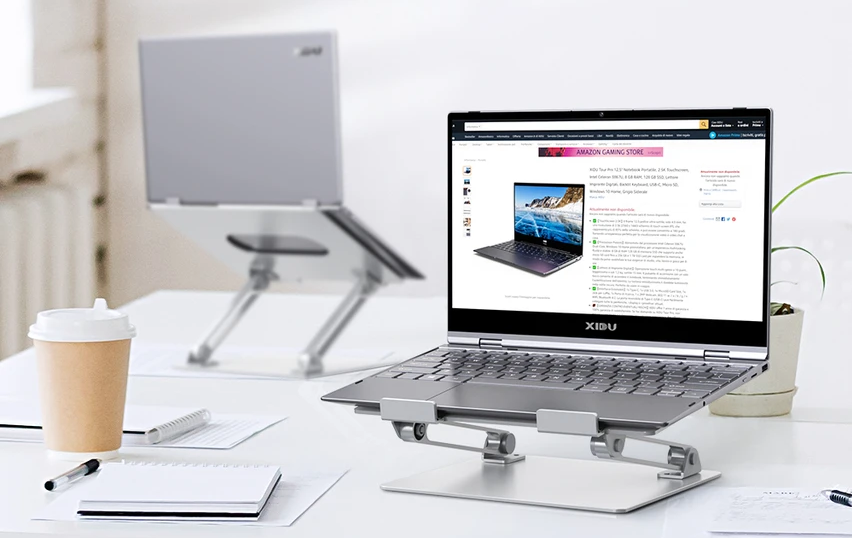 PhilStand MAX
Finally, we come to the best of the best. The PhilStand MAX gets the Pro and elevates it even further. It has the same all-metal construction as the Pro, with an additional height adjusting mechanism, increasing the length of the arm, allowing for an even better angle adjustment. With the increased length, however, you would also need a stronger arm, as the weight increases proportionally to the length that the arm has to support. That is why on the PhilStand MAX, there is a singular, thicker arm, which should do much better at supporting heavier devices. Both the Pro and MAX  support up to 17.3-inch laptops, which include heavy gaming ones. The stand allows you to work while both standing up and sitting down, which is a good way to keep your body active and not tire as much.
You can purchase the PhilStand MAX HERE.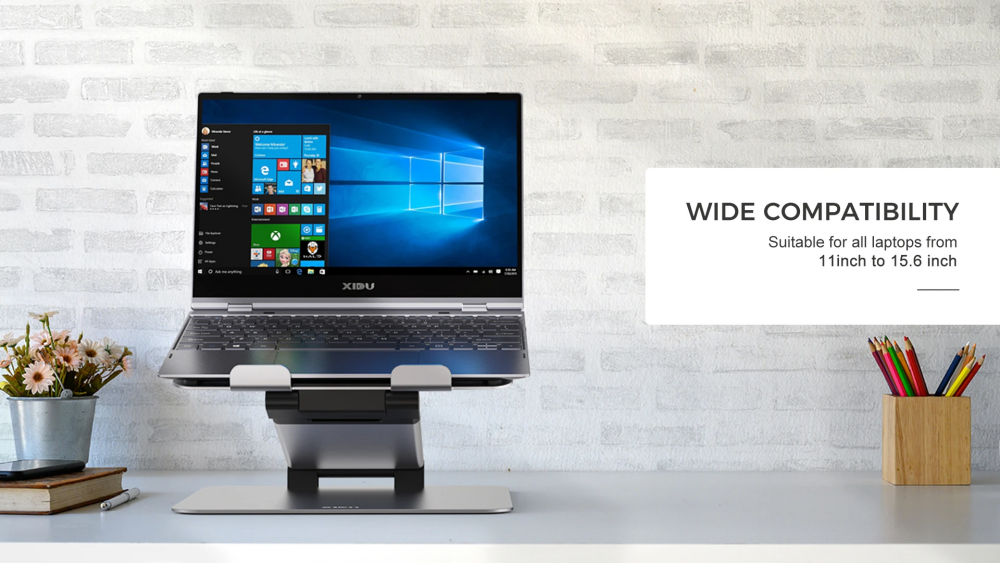 Once again, don't forget to enter the FaceBook GIVEAWAY, in order to win some sweet prizes, including the aforementioned stands.