Fujitsu Lifebook U939X has one of the best laptop displays we've ever tested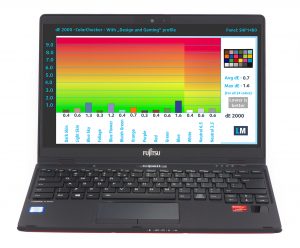 If you haven't checked our In-depth Review of the Lifebook U939X we strongly recommend doing so. However, if you already had checked it out, you know that its display is one of its strongest selling points. It is equipped with a 1080p IPS panel that is made by Sharp and has a model number LQ133M1JW35 (SHP14B0). As an IPS device, it has the usual good stuff – comfortable viewing angles and good contrast ratio.
What differs a budget IPS panel from a great one, on the other side, is the amount of color coverage it has and also the accuracy of the colors themselves. Well, the Fujitsu Lifebook U939X clearly doesn't disappoint with its sRGB gamut coverage, as it can display 97% of the colors you see on the Internet. More impressive, however, is their accuracy. It is measured as an average dE of a preset used as a standard for Web designers with values below 2.0 being considered as acceptable. Well, in its default settings we measured an average dE of 2.9, which is pretty close to the standard but still – just a shy off.
On the other side, things change pretty quickly when we applied our specially developed "Gaming and Web design" profile. The aforementioned average dE dropped to a value of only 0.7, which makes it one of the most accurate laptop panels we have ever tested. So, if you are a Web designer, the Lifebook U939X might just be the right 2-in-1 – it even has a stylus right out of the box, but you can read more on that in our In-depth Review.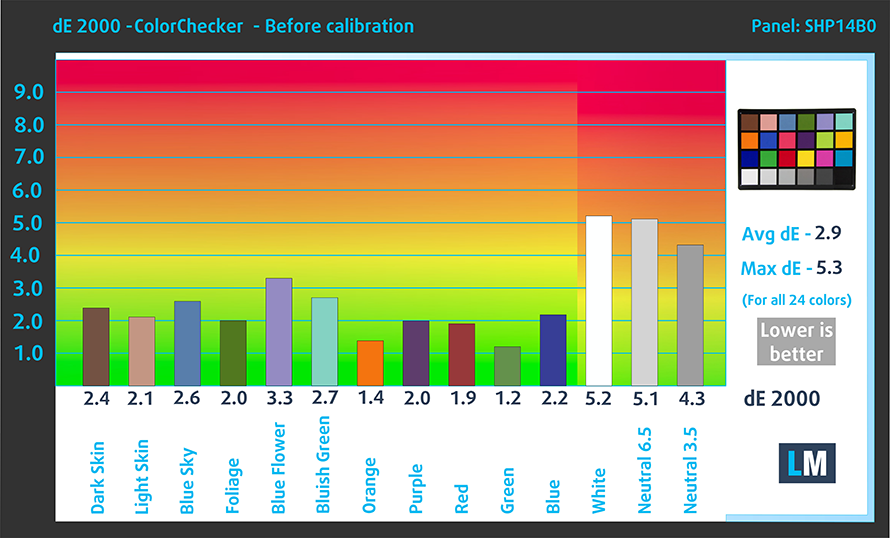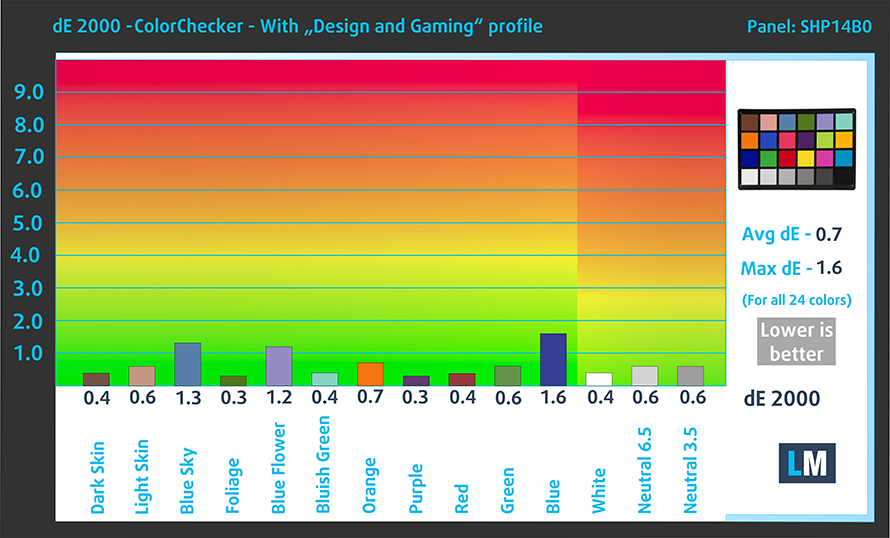 In addition to receiving efficient and health-friendly profiles, by buying LaptopMedia's products you also support the development of our labs, where we test devices in order to produce the most objective reviews possible.