Rockspace AC1200 quick review – good-looking Wi-Fi mesh at an affordable price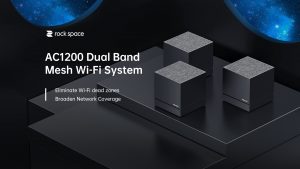 Wi-Fi has become a vital part of our lives. These days your microwave can have a wireless connection, along with some fully-fledged smart home systems, which need a stable connection no matter what. Today we will show you a way to combat the Wi-Fi dead spot problem, which can happen fairly often, as the signal gets weaker when it travels through walls.
The AC1200 Dual Band MESH Wi-Fi System from Rockspace, consists of three nodes, which spread the Wi-Fi signal evenly. You just place them around your home and you get well-balanced and stable coverage.
Today we are taking a quick look at the Rockspace AC1200 Dual Band MESH Wi-Fi System.
You can buy the Rockspace AC1200 from Amazon here: https://amzn.to/3ojWQZa
(Don't forget to activate the $20 OFF coupon)

Specs
| Brand | Rockspace |
| --- | --- |
| Control Method | App |
| Operating System | Android |
| Wireless Communication Standard | 802.11ac |
| Data Transfer Rate | 1200 Megabits Per Second |
| Product Dimension | 4 x 4 x 4 inches |
| Connectivity technology | Ethernet |
| --- | --- |
| Frequency Band Class | Dual-Band |
| Security Protocol | WPA2-PSK |
| Number of Port | 9 |
| Antenna Type | Internal |
| Item weight | 3.5 pounds |
Unboxing
We deem the unboxing experience worthy of calling itself premium. You get a white box, with the Rockspace logo and an image of the devices themselves. Inside that, you get another, more padded black box containing the mesh devices and some paper manuals.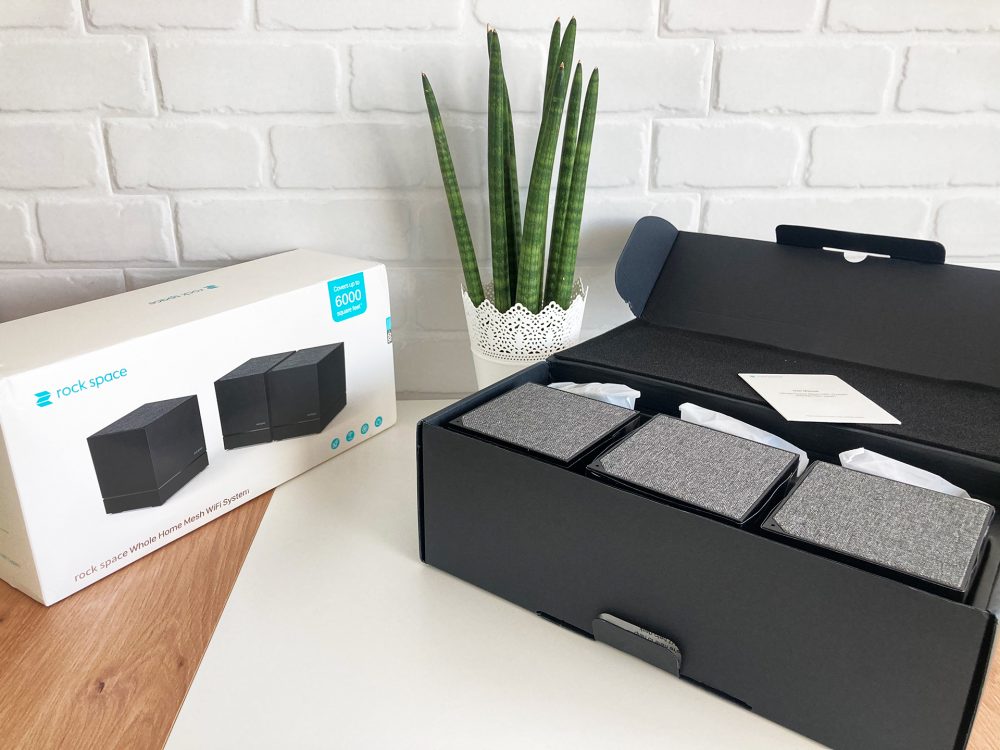 Features
The mesh nodes have a pretty good design, with a grey cloth material on the top, which compliments the black plastic exterior. The units are pretty good-looking and will mesh perfectly with your home, in your living room, or whatever you decide to place them. The system supports the latest Wi-Fi 6 standard and has its own app along with it, which makes setup easy and gives you a good level of control and monitoring. Rockspace advertises that the system can hold as many as 60 devices, which is quite a lot and overall for many households.
The app allows you to always monitor signal strength and set parental controls, limiting your kids' time on the internet. The system also has WPA2-PSK encryption, so your data is kept safe. You can also split a separate, temporary line for guests, which is neat.
You can buy the Rockspace AC1200 from Amazon here: https://amzn.to/3ojWQZa
(Don't forget to activate the $20 OFF coupon)