Five more notebooks added to our PWM ranking system including Lenovo Y900, ASUS ROG G552 and Dell XPS 13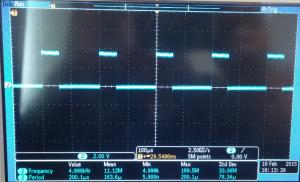 We try to clear out the confusion about the screen flickering issue, or in other words – pulse-width modulation by posting as many articles as we can, related to the issue. We were also able to make a ranking system that assesses the negative impact on one's eyesight and rank the screens accordingly. If you haven't checked our PWM ranking, be sure to do so here or of you still don't know what PWM is, read our dedicated article as well.
Anyway, the past 4 to 5 weeks have been great from PWM-free perspective. We were able to add some new notebooks to the ranking table that are either flicker-free or don't have such negative impact on your eyes. Let's start with Lenovo's latest gaming addition – IdeaPad Y900 – which boasts no PWM at all. Our oscilloscope wasn't able to detect any screen flickering regardless of the screen brightness level. The same goes for the Acer Aspire V17 Nitro Black Edition, which is a great reason to opt for the 17-inch variant instead of the 15-inch V15 Nitro since it uses PWM for screen dimming.
However, we came across notebooks that aren't all that good for your eyes as well. In this category, we put the new Dell XPS 13, the new ASUS ROG G552VW (or GL552VW as they both use the same panel) and the Toshiba Portege R30-A. Interestingly enough, Dell's offering has PWM across all brightness levels due to a system bug or faulty firmware, as our readers stated. The screen's brightness and PWM levels can be greatly adjusted if Dell releases a new firmware that fixes the issue, but for now, all we can do is wait.