FIIDO D2 is a cool fully electric bike now on sale – $426.99!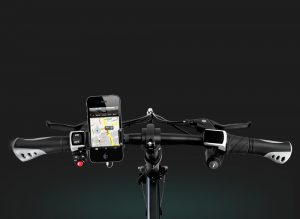 Bikes are never going to be outdated. Since the early 19th century people use them for free traveling (well, you have to buy it first), sports, and transportation. In 2019 bikes are different, of course you can buy a standard one but modern people (or at least a big part of them) are interested in electrical vehicles. FIIDO D2 is a very interesting electric bike with an autonomous range of up to 35 km. Now, you can have this thing at a decent discounted price.
Check out FIIDO D2 on Geekbuying HERE. You can use this [42N1UXCL] coupon code and save 33 bucks off the initial price tag.
What exactly the FIIDO D2 is? As we already said this is an electric bike with a decent autonomous range. It can do everything that a normal bike is able to offer. You can ride it just like a normal one – developing leg muscles, losing overweight, and riding for better overall condition. This bike can do much more. First of all, it is a very compact and light machine – just 19 kg and the dimensions are 135 x 40 x 110cm. If you think that it is big for transportation – its body can be folded in half so it can fit in most car trunks. No matter its compactness this bike can handle up to 120 kg person.
FIIDO D2 has three modes for riding. The first one is the standard mode where you have to use your own legs and strength to move around. The second one is the electric assist mode – if you are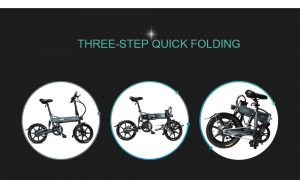 a bit tired the motor will ease the pedal rotation. When you are exhausted or you just want to enjoy your ride while looking around, the pure electric mode is the right one for those situations.
Now, let's talk about the electrical side of this bike. We have 250W motor that can reach 25km/h max speed and 30-degree steep slopes. Not bad at all. Its max speed is enough for slicing through heavy traffic in the morning on your way to work. Speaking of the motor, this one has a brushless and toothed motor. That means lower power consumption and better endurance than standard brushless and toothless motor – you can enjoy larger starting torque too. Yes, electric power is instant and maybe you can surprise some car owners with the acceleration of this bike.
Some info about the construction and handling. Safety first, right? The body is made of aluminum alloy which means light weight and no rust. If you use your bike during the night you can turn on the bright headlight and you will see where you are going, the others will see you too. Turned on light always means a safer way to travel. For the cars or people behind you, there are red taillights that flash while braking.
The tires are shock-proof and inflatable at the same time. The manufacturer says that they are also wear-resistant and have an anti-slip texture. We have front and rear brakes as well (with double disks) – that will lead to safer and more comfortable braking, especially in some situations when you have to brake hard and suddenly.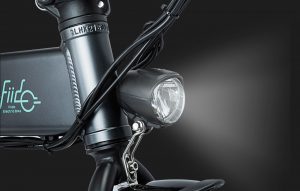 FIIDO D2 is a cool new generation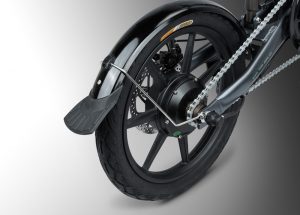 electric bike. You can fold it on half for easy transportation, it is light and compact, with three riding modes that can suit your instantaneous moods for riding. When you are tired after work just use the pure electric mode and enjoy the fresh air or during weekdays you can be more conditioned with the normal driving mode. This bike has passed FCC and CE verifications and it is safe to use in every part of the world. It also has good brakes, bright headlight, and red taillights for a safer ride on the road. The rear suspension will make the ride more comfortable (especially when you are riding on bumpy roads) and a built-in USB phone holder will allow you to use your phone for navigation, music or talk.
Check out FIIDO D2 on Geekbuying HERE. You can use this [42N1UXCL] coupon code and save 33 bucks off the initial price tag.