Dynabook Tecra A40-J – Top 5 Pros and Cons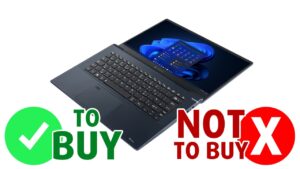 One of the low-key laptop brands that specialize in business devices is Dynabook. The previous laptop division of Toshiba is now its own thing, and they are doing a pretty good job. While most people haven't even heard the name Dynabook, they are quite invested in the corporate world, offering not only laptops but also smart glasses and accessories, all of which is meant to increase productivity.
The company goes as far as to offer custom-built laptops for larger enterprises, which is a nice gesture and shows just how much they care for their customers. Today we have their Tecra A40-J, which isn't the prettiest laptop in the world but offers a slew of features, which all around make it a great product, not just for businesses but also for the regular consumer, who wants a daily driver that won't fail them.
Today we are presenting you with LaptopMedia's top 5 picks about the Dynabook Tecra A40-J.
Dynabook Tecra A40-J: Full Specs / In-depth Review
4 reasons to BUY the Dynabook Tecra A40-J
1. I/O
The laptop has very wide I/O coverage, which includes two USB Type-A 3.2 (Gen. 1) ports, two Thunderbolt 4 ports, an HDMI 2.0 port, a MicroSD card reader, an Ethernet connector, and a 3.5 mm audio jack.
2. Upgradeability
In terms of preparing for the future, the laptop sports two SODIMM RAM slots memory expansion and a single M.2 slot for an SSD upgrade in the future.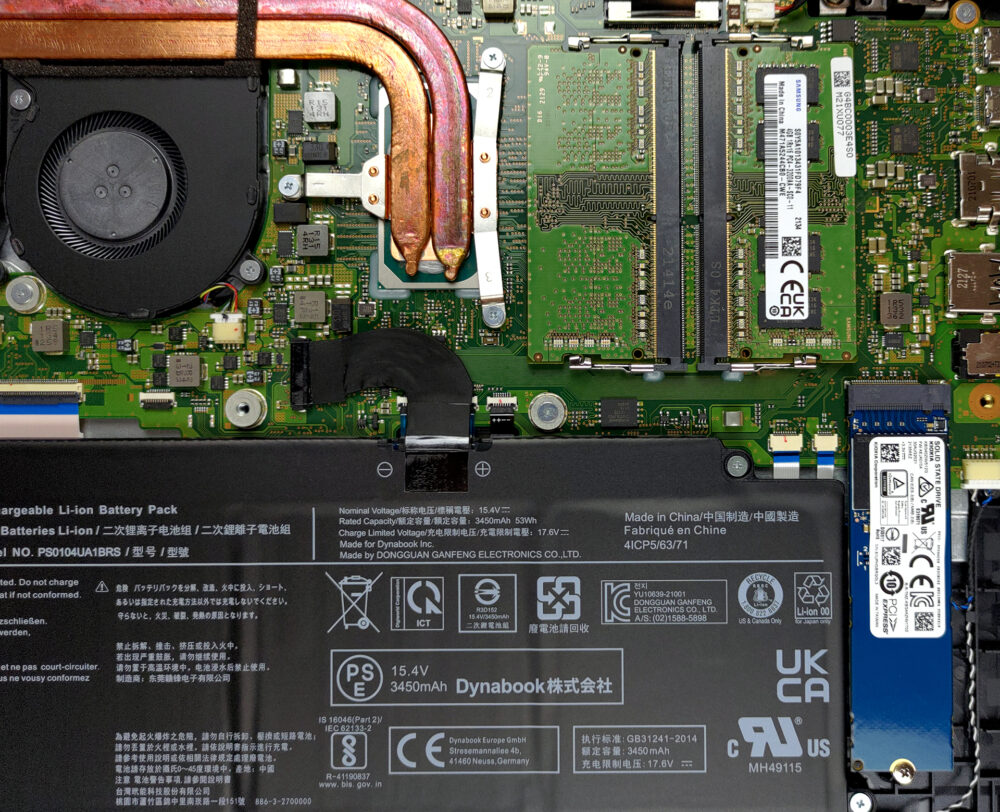 Here is our detailed teardown video, which shows how to access both the RAM and SSD slots.
3. Performance
CPU benchmarks
With a 4-core Core i5-1135G7, this laptop is able to provide some decent numbers in benchmarks, going toe-to-toe with other competitors in the business market.
Results are from the Cinebench R23 CPU test (the higher the score, the better)
Results are from our Photoshop benchmark test (the lower the score, the better)
GPU benchmarks
In terms of GPU performance, the integrated Iris Xe Graphics G7 does great both in benchmarks and in gaming tests. It is able to provide decent framerates at 1080p in most esports titles, such as CS:GO and Dota 2.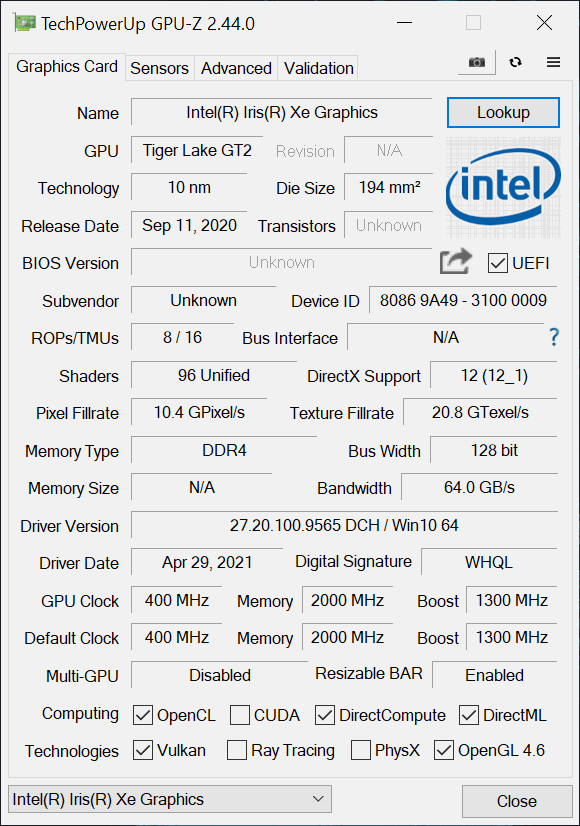 4. Battery life
The Dynabook has a 53Wh battery pack, which lasts for 10 hours and 10 minutes of Web browsing, or 7 hours of video playback. Now, we conduct the battery tests with Windows Better performance setting turned on, screen brightness adjusted to 120 nits, and all other programs turned off except for the one we are testing the notebook with. Here are the results both of the Dynabook and other business devices.
In order to simulate real-life conditions, we used our own script for automatic web browsing through over 70 websites.
For every test like this, we use the same video in HD.
1 reason NOT to buy the Dynabook Tecra A40-J
1. Speakers
The laptop has its speakers on the bottom, which isn't that bad, because thanks to the little rubber feet, the sound bounces off of the surface on which it's placed, and still comes to your ears relatively uninterrupted. In terms of the quality, there are deviations across the entire frequency range. Furthermore, the high tones are overexposed, while the mids and lows are muffled. There is also a lack of bass.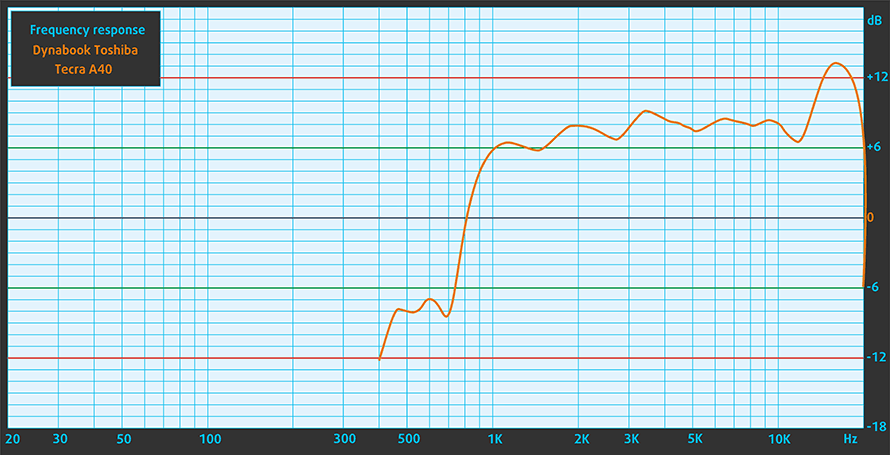 All Dynabook Tecra A40-J configurations: