Dell Vostro 16 7620 – Top 5 Pros and Cons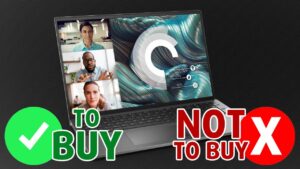 A single-digit change can make a world of difference. This is what we'll show today with the Vostro 16 7620. Compared to the Vostro 16 5620, the new device is equipped with higher-tier hardware that has the potential to perform much better.
However, certain criteria must be met, like a good cooling setup and proper thermal management, otherwise, we would have an underperforming device. The 16-inch displays are still here, while the weight has increased by 100 grams, something that we would gladly accept if performance is adequate.
Today we present you with LaptopMedia's top 5 picks about the Dell Vostro 16 7620.
Dell Vostro 16 7620: Full Specs / In-depth Review
3 reasons to BUY the Dell Vostro 16 7620
1. Design and build quality
The laptop comes with an aluminum lid and chassis, which unlike the Vostro 16 5620, offers great rigidity and is pretty resistant to flex. The dark exterior reminds us of a gunmetal grey finish, but just a tad darker, which looks good. In terms of weight, the laptop stops the scales at 2.02 kg, while the profile measures at 19mm at the thickest point. The lid has a lever mechanism, which lifts the rear end. The base has a large horizontal speaker grill.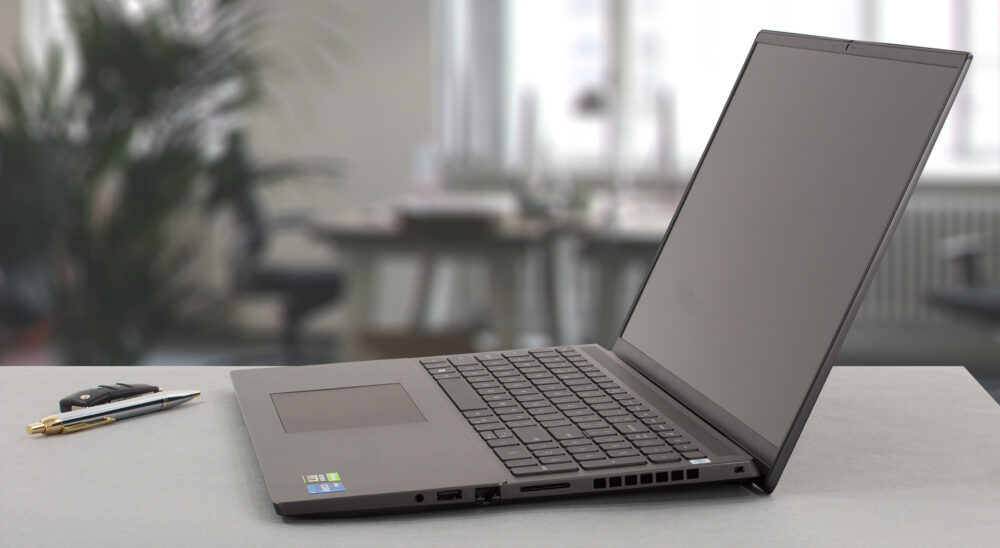 2. I/O
The sides of the laptop house the I/O, with two USB Type-A 3.2 (Gen. 1) ports, one Thunderbolt 4 port, an HDMI 2.0 port, an SD card reader, an Ethernet port, and a 3.5 mm audio jack.
3. Upgradeability
Upgradeability on the device isn't the greatest, with some soldered memory and only one SODIMM slot, with up to 8GB of soldered memory and 32GB RAM from the single slot. For storage, there's one M.2 PCIe x4 slot.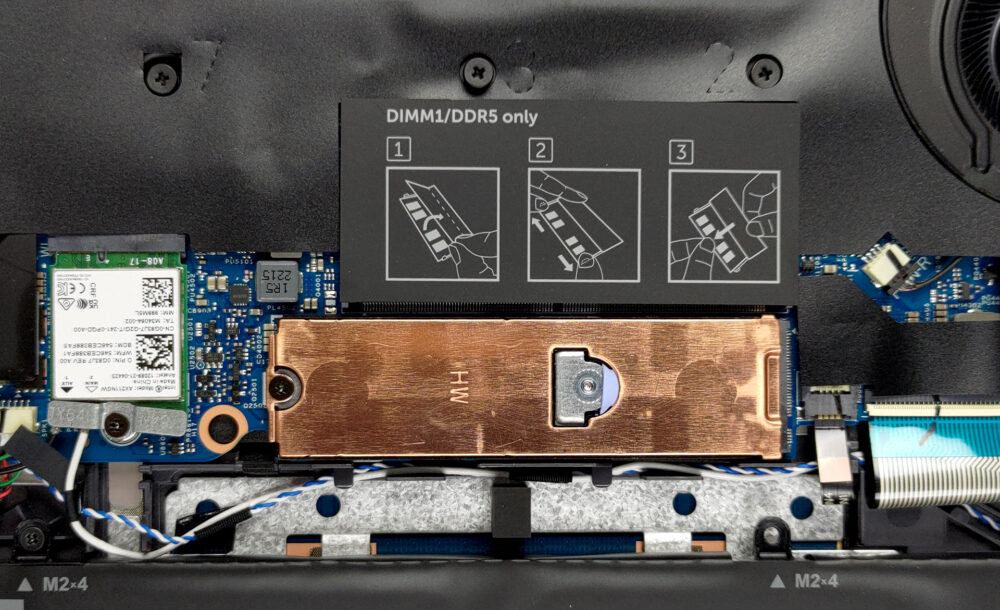 Here is our detailed teardown video, which shows how to access both the RAM and SSD slots.
2 reasons NOT to buy the Dell Vostro 16 7620
1. Battery life
The battery life with the 56Wh pack is average, lasting for 7 hours and 13 minutes of Web browsing, or 6 hours and 17 minutes of video playback. Now, we conduct the battery tests with the Windows Better performance setting turned on, screen brightness adjusted to 120 nits, and all other programs turned off except for the one we are testing the notebook with.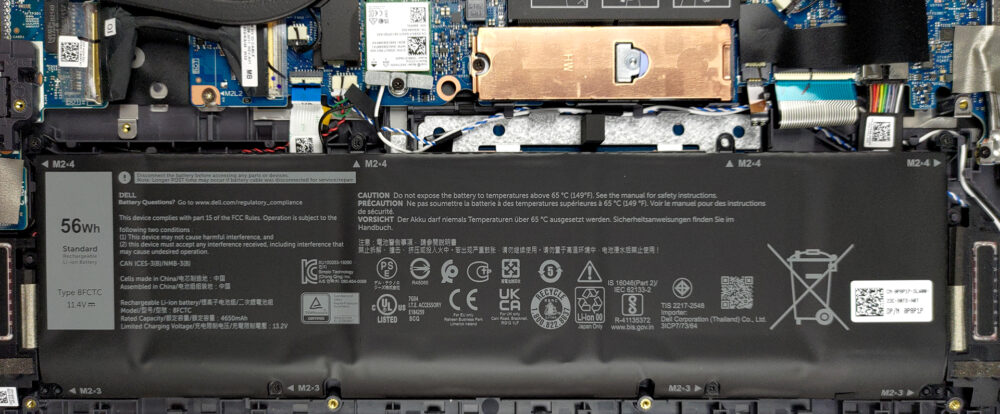 2. Thermal management
The cooling setup consists of three heat pipes, with one shared between the processor and graphics, and one separate for each of them. They connect to three heat sinks and two fans, which help to siphon the heat.

Max CPU load
| Intel Core i7-12700H (45W TDP) | 0:02 – 0:10 sec | 0:15 – 0:30 sec | 10:00 – 15:00 min |
| --- | --- | --- | --- |
| Dell Vostro 16 7620 | 2.83 GHz @ 2.38 GHz @ 64°C @ 71W | 2.73 GHz @ 2.24 GHz @ 70°C @ 66W | 2.42 GHz @ 1.80 GHz @ 72°C @ 52W |
The CPU is pretty conservative with its clock speeds and temperatures, which might be from the measly 130W charger, which doesn't supply enough power to the Core i7-12700H. Ultimately, it is good enough for a laptop of this size.

Real-life gaming
| NVIDIA GeForce RTX 3050 Ti | GPU frequency/ Core temp (after 2 min) | GPU frequency/ Core temp (after 30 min) | GPU frequency/ Core temp (Max fan) |
| --- | --- | --- | --- |
| Dell Vostro 16 7620 | 1631 MHz @ 76°C @ 63W | 1602 MHz @ 84°C @ 63W | – |
The clock speeds don't fluctuate at all despite the 30-minute stress test run. On the other hand, the GPU heats up to 84°C.

Comfort during combined load
The laptop gets very hot on the outside, reaching 50°C, while the noise levels were definitely high.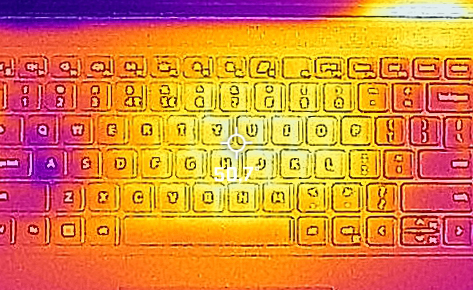 All Dell Vostro 16 7620 configurations: