Dell Vostro 14 5410 – Top 5 Pros and Cons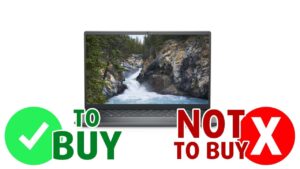 Dell is doing the right thing with its business notebooks, making them stand out. While most competitors go for the more power-efficient U-series CPUs from either AMD or Intel, Dell is doing something different by offering the Tiger Lake H35 processors, which offer a mix of performance and efficiency.
However, these CPUs are very dependent on cooling, so Dell really has to know what they are doing, otherwise, you'll have an underperforming laptop with unjustified power consumption.
Today we are presenting you with LaptopMedia's top 5 picks about the Dell Vostro 14 5410.
Dell Vostro 14 5410: Full Specs / In-depth Review
3 reasons to BUY the Dell Vostro 14 5410
1. Design and build quality
In terms of looks, the Vostro 14 5410 does no wrong, offering an aluminum lid and chassis, that offer the internal components a good degree of protection. What is more, the lid actually appears to be tougher than the base, which gives way to some cracks and pops when twisted. Nevertheless, you're getting a laptop made out of metal and has decent looks. The lid opens easily with one hand and has a base-lifting mechanism, which is great, as the cooling needs every bit as much help as it can get.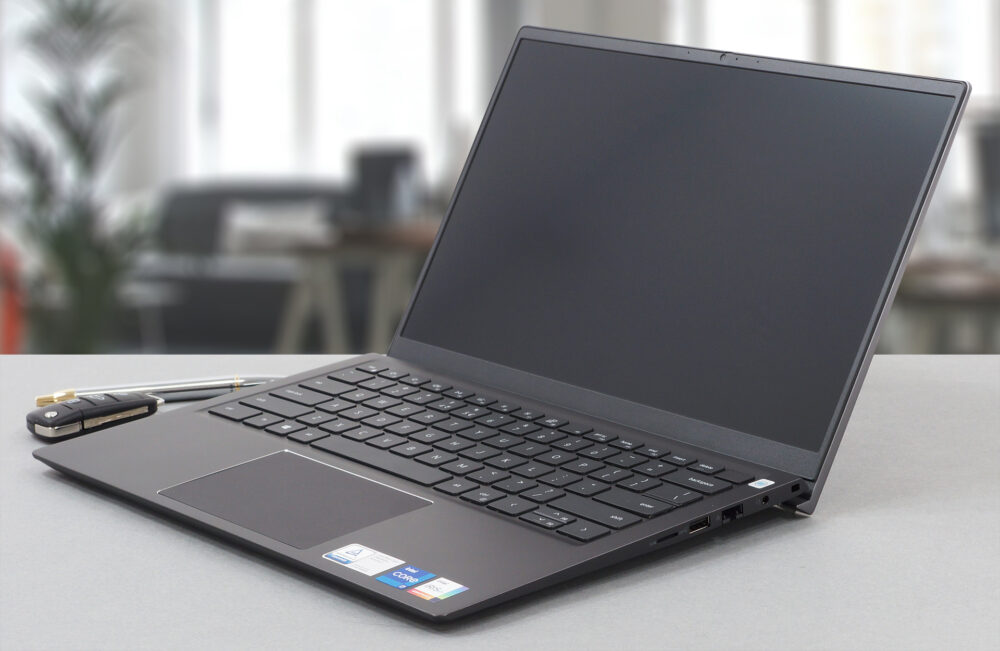 2. I/O
The I/O is full of ports, which is exceptional for a 14-inch device. There are two USB Type-A 3.2 (Gen. 1) ports, a single Thunderbolt 4 port, an HDMI 1.4 connector, a MicroSD card reader, an Ethernet port, and a 3.5 mm audio jack. It covers a lot of ground.
3. Upgradeability
The upgradeability is also on point, and it even puts to shame some more expensive laptops. There are two SODIMM RAM slots, which can fit up to 32GB of DDR4 memory. Storage-wise, there is a single M.2 PCIe x4 slot.
Here is our teardown video, which shows how to access all the ports, when it comes time for an upgrade.
2 reasons NOT to buy the Dell Vostro 14 5410
1. Performance
We said that the laptop's performance will live or die by the cooling, and we seem to be spot on. The Core i5-11300H shows horrendous 3D Rendering performance, having lower benchmark scores than even a Core i7-1165G7, which has a much lower 15W TDP. Even the 15W Ryzen 7 5800U completely stomps it, as you can see in the provided benchmark results. In 2D Rendering, we get much closer results across the board, so if your workflow consists mainly of 2D work, you will be satisfied.
Results are from the Cinebench R23 CPU test (the higher the score, the better)
Results are from our Photoshop benchmark test (the lower the score, the better)
2. Cooling
The cooling solution uses two heat pipes connected to a single fan through a heat sink. It's definitely not enough to keep the CPU in check.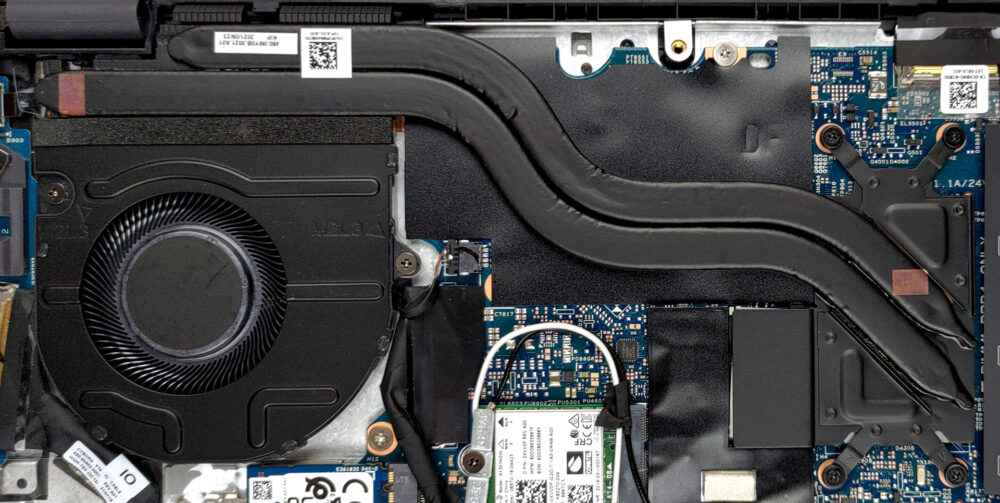 Max CPU load
| Intel Core i7-11390H (35W TDP) | 0:02 – 0:10 sec | 0:15 – 0:30 sec | 10:00 – 15:00 min |
| --- | --- | --- | --- |
| Dell Vostro 14 5410 | 2.65 GHz @ 91°C @ 26W | 2.43 GHz @ 91°C @ 22W | 2.34 GHz @ 91°C @ 21W |
| HP Envy 14 (14-eb1000) | 3.42 GHz @ 73°C @ 50W | 3.35 GHz @ 84°C @ 50W | 3.54 GHz @ 83°C @ 45W |
As you can see, the CPU sticks to its 91°C temperature across all three stages. This forces the clock speeds to drop, which causes the lack of performance.

Comfort during full load
The outside temperature is comfortable, with the hotspot of the unit occurring in the middle of the keyboard.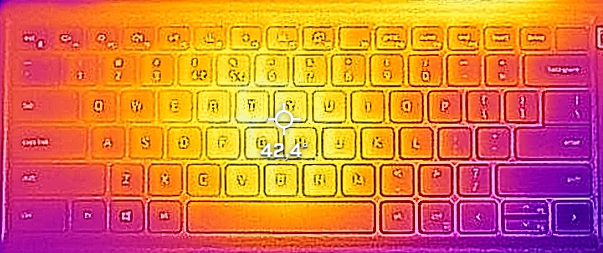 All Dell Vostro 14 5410 configurations: