Dell Precision 15 3750 – Top 5 Pros and Cons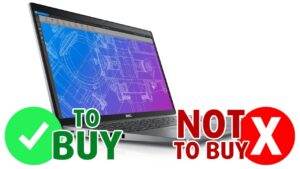 When it comes to workstation notebooks, you really have three solidified names in the space. There are the ZBooks from HP, the ThinkPads and ThinkBooks from Lenovo, and the Precision models from Dell. Today we are taking a look at one of the latter devices.
The Precision 15 3750 has a 15.6-inch display that uses several different panels. It is also highly configurable offering a total of seven CPUs from the Alder Lake P-series and U-series. There are also professional-level graphics in addition to the integrated Iris graphics.
Today we present you with LaptopMedia's top 5 picks about the Dell Precision 15 3750.
Dell Precision 15 3750: Full Specs / In-depth Review
4 reasons to BUY the Dell Precision 15 3750
1. Input devices
The laptop is good for prolonged work, with the keyboard offering a comfortable typing experience. The backlight is optional, while the key travel and feedback are decent. The arrow keys are on the smaller side, but these are just pet peeves. The touchpad, while being smaller, has good qualities, with a smooth cover, while the tracking is accurate.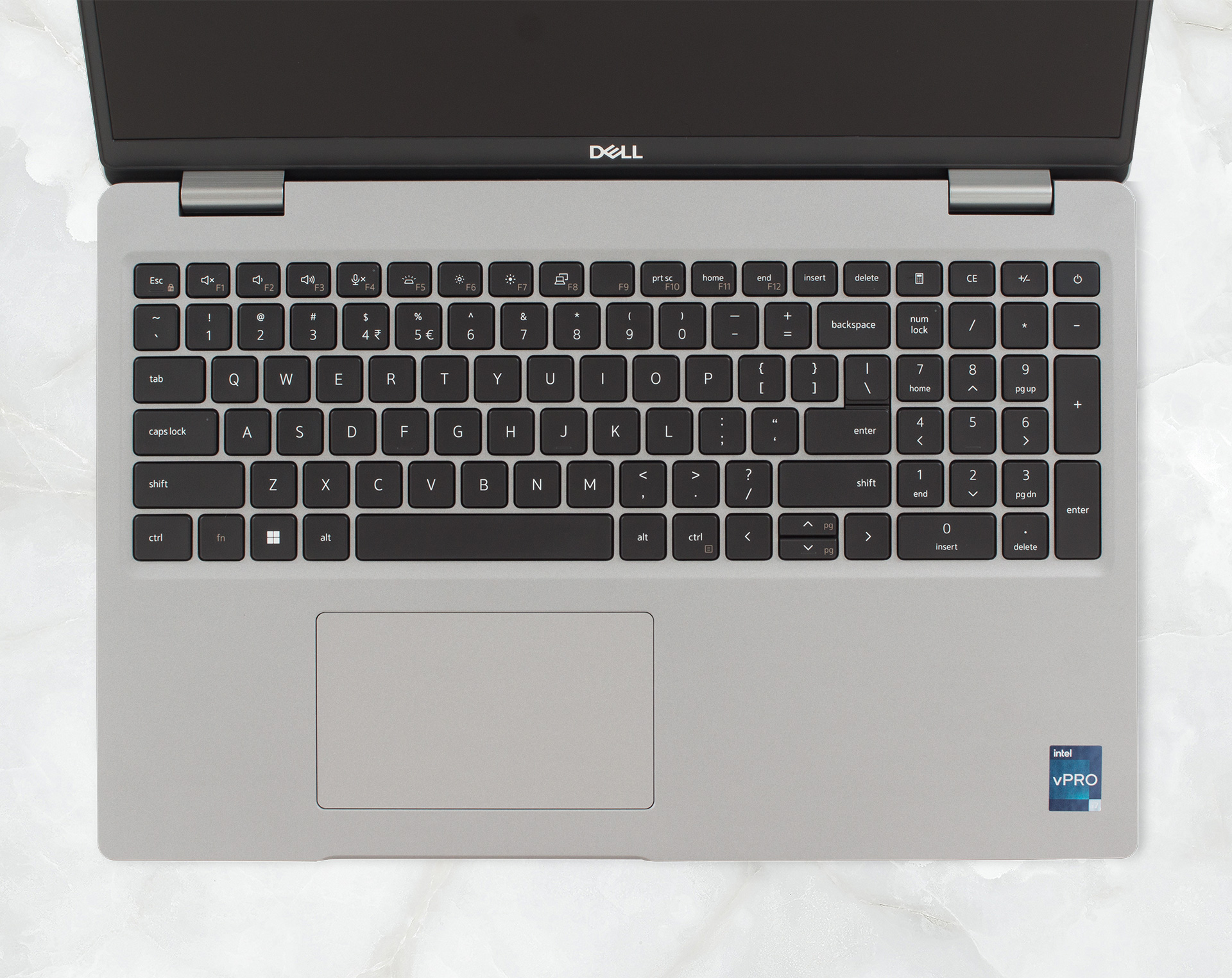 2. I/O
There are plenty of ports on the laptop, with two Thunderbolt 4 ports, a SmartCard reader, a LAN port, an HDMI 2.0 port, two USB Type-A 3.2 (Gen. 1) ports, a 3.5 mm audio jack, and a MicroSD card reader.
3. Upgradeability
Dell illustrates the types of slots pretty well once you remove the bottom panel. There are two SODIMM slots that support up to 64GB of DDR5 memory that work in dual-channel mode. In terms of storage, we have two M.2 PCIe x4 slots that fit Gen 4 drives.
Here is our detailed teardown video, which shows how to access the RAM and SSD slots.
4. Battery life
The 58Wh battery pack lasts for 12 hours and 14 minutes of Web browsing, or 9 hours and 43 minutes of video playback. This is with the configuration featuring a Core i7-1265U and the NVIDIA T550. Now, we conduct the battery tests with the Windows Better performance setting turned on, screen brightness adjusted to 120 nits, and all other programs turned off except for the one we are testing the notebook with.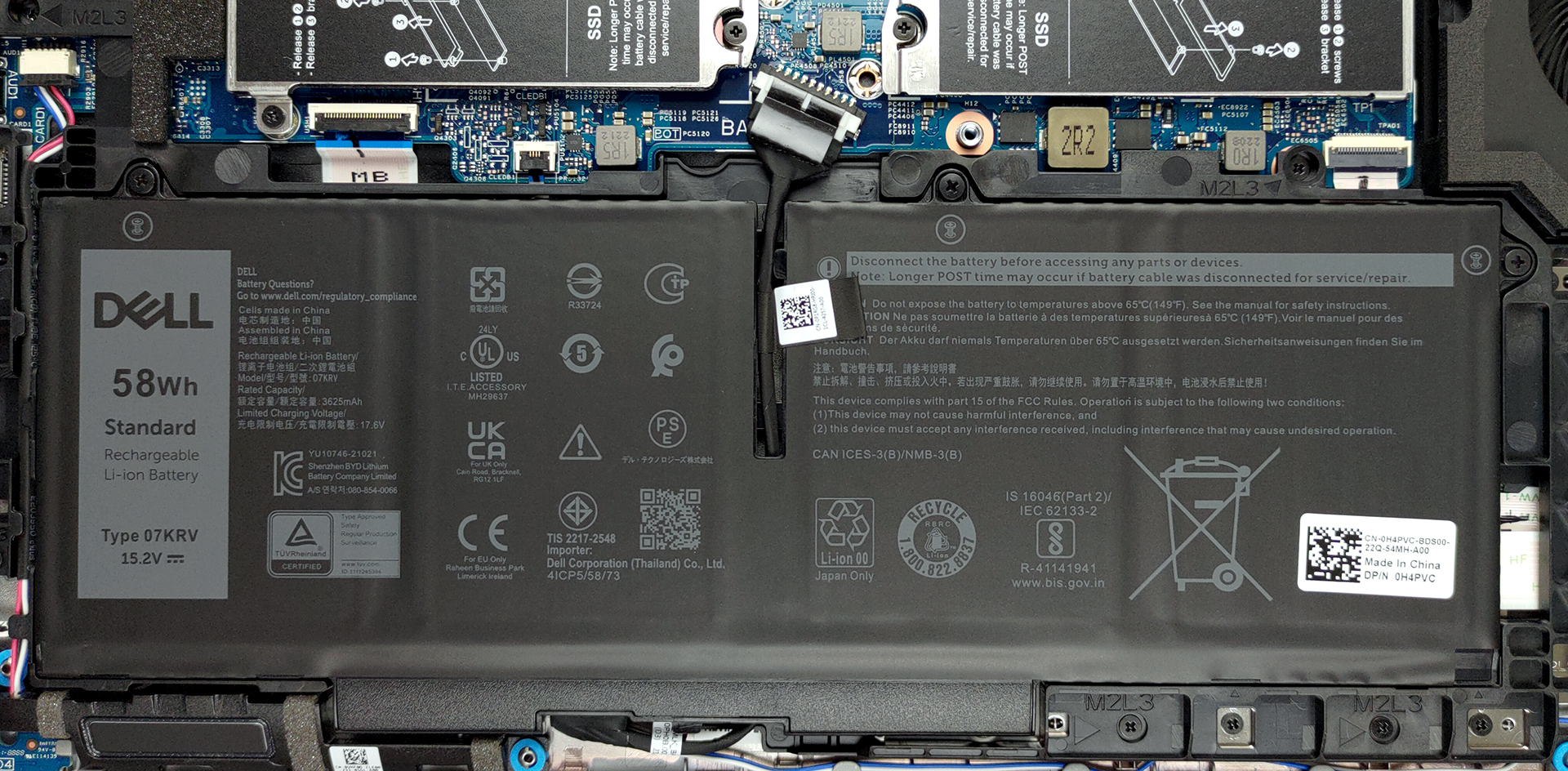 1 reason NOT to buy the Dell Precision 15 3750
1. Display quality
There are several display options, with either a 768p TN panel, which should be locked somewhere with the key thrown out. Then we have two IPS panels, with either an FHD or UHD resolution. We chose to test the FHD panel since it's what most people will select. The display has excellent viewing angles, a max brightness of 291 nits in the middle of the screen and 278 nits as an average for the whole area, a maximum deviation of 6%, and a contrast ratio of 1100:1.
However, since the device comes with a decent hardware selection, we would have loved to see a Creator-ready display, since most of the competition does. Sadly, what we get is only 53% sRGB coverage and a lack of accuracy that generally makes the panel unusable for professional work.
Here are the results of our color accuracy test with the factory settings (left) and with our profile applied (right).
Buy our profiles
Since our profiles are tailored for each display model, this article and its respective profile package are meant for Dell Precision 15 3570 configurations with 15.6″ FHD IPS LG PXGVC-156WFC (LGD0709).
*Should you have problems with downloading the purchased file, try using a different browser to open the link you'll receive via e-mail. If the download target is a .php file instead of an archive, change the file extension to .zip or contact us at [email protected]
Read more about the profiles HERE.
In addition to receiving efficient and health-friendly profiles, by buying LaptopMedia's products you also support the development of our labs, where we test devices in order to produce the most objective reviews possible.
All Dell Precision 15 3750 configurations: