Dell Latitude 15 7530 – Top 5 Pros and Cons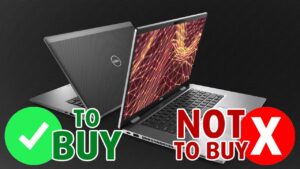 The Latitude 15 7530 is a rather expensive machine, but can it back up its hefty price tag and be a viable option for business people? The laptop is made for efficiency, with Alder Lake U-series processors and integrated graphics. It is also quite portable but manages to fit a large enough battery to sustain the power requirements of the U-series processors for quite a while. The display selection is also focused on productivity, with both FHD and 4K panels to choose from.
Today we present you with LaptopMedia's top 5 picks about the Dell Latitude 15 7530.
Dell Latitude 15 7530: Full Specs / In-depth Review
3 reasons to BUY the Dell Latitude 15 7530
1. Design and build quality
Dell gives you the choice of either a Carbon fiber body or an aluminum body. Keep in mind that the metal chassis is around 200 grams heavier. We opted in for the carbon fiber model, which is both light and durable. The lid has the traditional weaved pattern that is infamous with the material. The material on the base is also soft to the touch and comfortable on your wrists. It is also resistant to fingerprints, which is big if you always want a clean-looking laptop.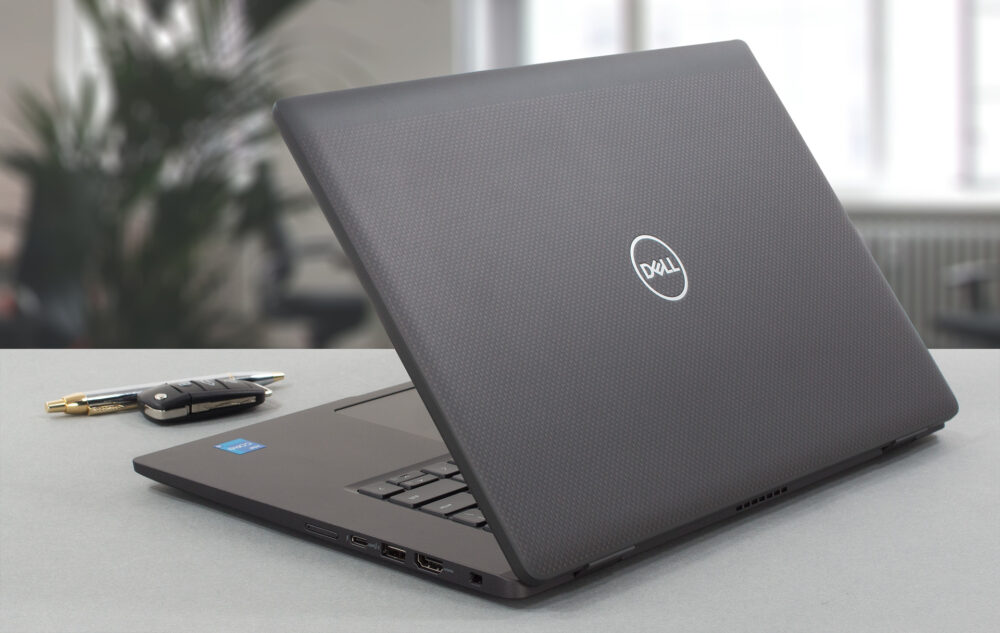 2. I/O
The port selection features a bunch of stuff, including two USB Type-A 3.2 (Gen. 1) ports, two Thunderbolt 4 ports, an HDMI 2.0 port, a 3.5 mm audio jack, a SIMcard tray, and a SmartCard reader.
3. Security
The laptop is full of features, which can increase the security and the difficulty of accessing the information inside it. The lid has a webcam with an IR face recognition sensor, a proximity sensor, and a privacy shutter. The SmartCard reader can be used for further authentication.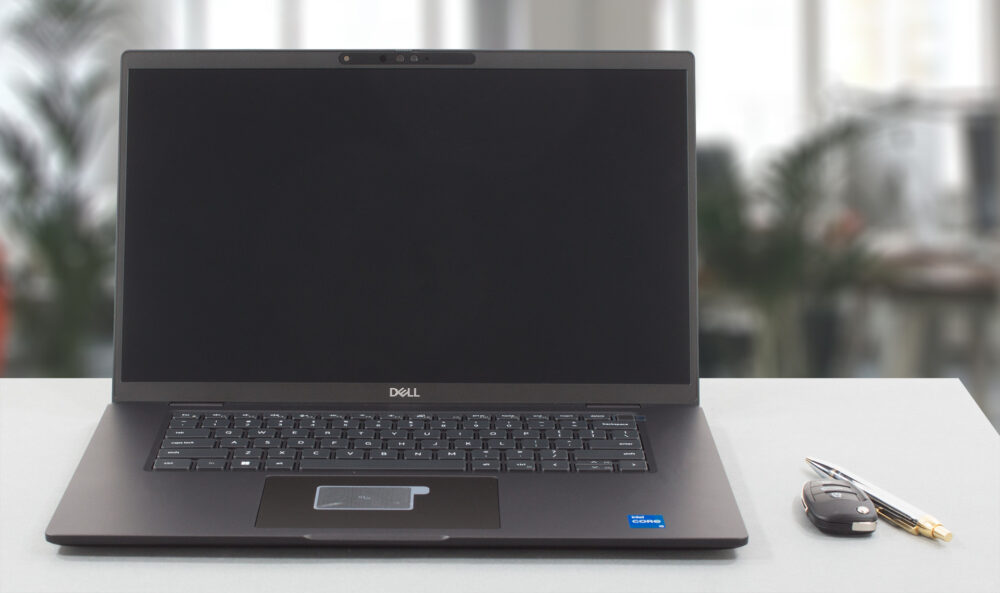 There is an optional fingerprint reader and an NFC coil below the touchpad, which can be used as another security wall.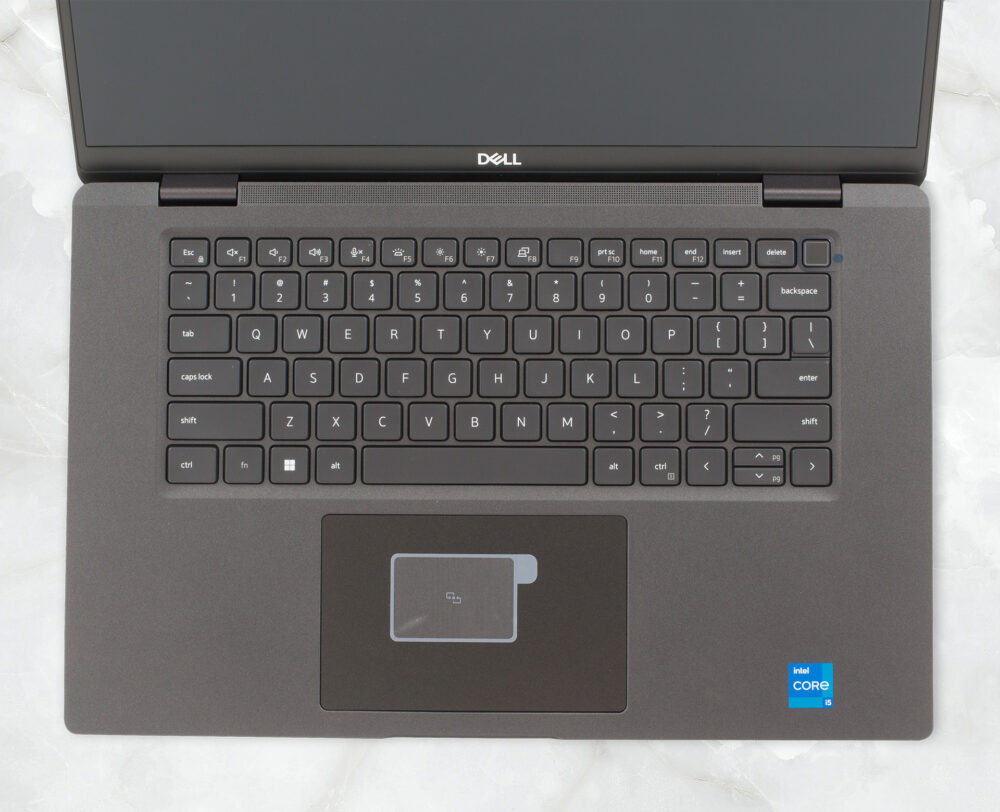 2 reasons NOT to buy the Dell Latitude 15 7530
1. Upgradeability
Despite the large 15.6-inch form factor, there's no RAM upgradeability, as all of the memory is soldered onto the motherboard. In terms of storage, the laptop comes with only one M.2 PCIe x4 slot which does support Gen 4 drives.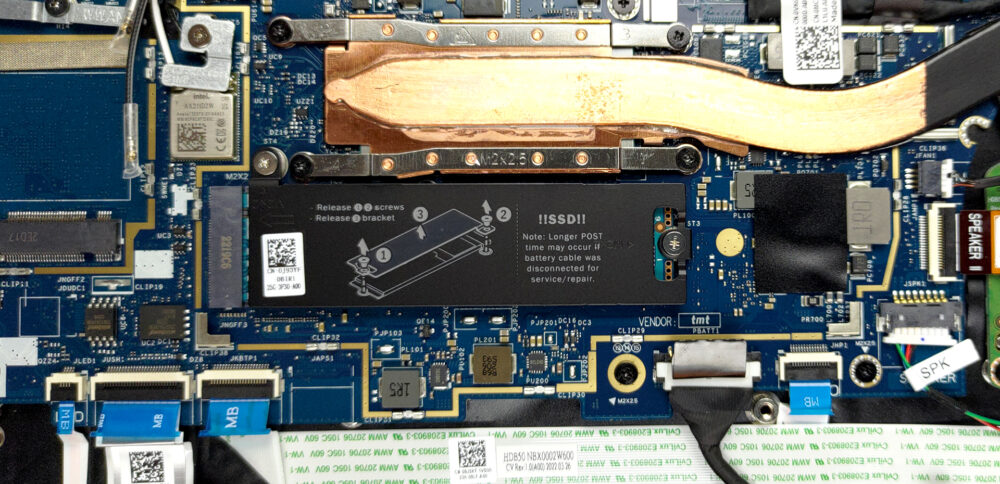 Here is our detailed teardown video, which shows how to access the single SSD slot.
2. Cooling
The cooling setup is incredibly simple, with one heat pipe, one fan, and a single heatsink.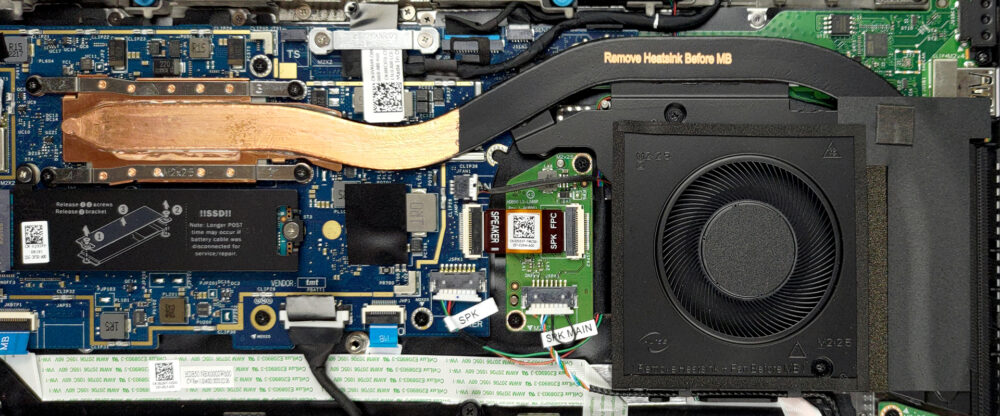 Max CPU load
| Intel Core i5-1245U (15W TDP) | 0:02 – 0:10 sec | 0:15 – 0:30 sec | 10:00 – 15:00 min |
| --- | --- | --- | --- |
| Dell Latitude 15 7530 | 3.07 GHz @ 2.68 GHz @ 96°C @ 40W | 2.45 GHz @ 2.39 GHz @ 96°C @ 30W | 2.09 GHz @ 2.09 GHz @ 97°C @ 23W |
The setup can't contain the Core i5-1245U, which keeps a temperature of 97°C, despite the clock speeds dropping like crazy. The P-cores and E-cores are also evenly clocked, which is even stranger.

Comfort during full load
The high internal temperature bleeds onto the outside, with the base's hotspot reaching 47.5°C. At least it's in an uncommon area and there isn't much noise.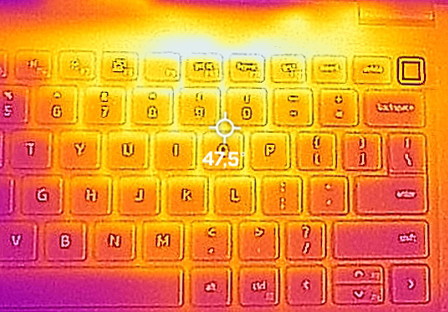 All Dell Latitude 15 7530 configurations: