Dell Latitude 13 5320 vs Dell Latitude 13 5310 – what are the differences?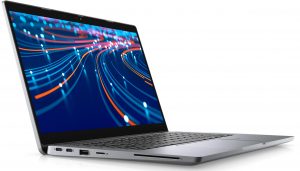 With CES 2021 being in our rearview mirrors, some people would expect that there wouldn't be new announcements of laptops. But it is actually fairly common for companies to do this because if you don't have something breathtaking that you can show off, you just get swarmed by announcements from other manufacturers and it is difficult to stand out. With the announcement of the new Dell Latitude 13 5320, we have to see what has stayed the same and what is new when comparing it to its predecessor. That is exactly what we are doing today.
Starting off from the design, things have changed, with the new laptop getting an improved exterior. The sharp edges remain, which is great, but now the bezels are thinner and the addition of Gorilla Glass for the screen cover really go a long way of making it more aesthetically pleasing, and structurally sound. The new laptop is also nearly 3 mm slimmer and 0.1 lbs lighter.
Moving over to the display, on the Latitude 13 5310 you had the choice between two 13.3-inch panels, one with a resolution of 768p and the other one having a Full HD resolution. For the Latitude 13 5320, you only get the Full HD option, which is standard practice for 2021 among many laptop manufacturers. The panel has many good features, including a blue light filter and narrow bezels.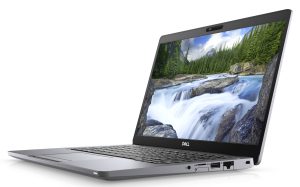 The specs are also different, with Dell relying solely on the Tiger Lake architecture from Intel. You get several choices for processors, which come with their own iGPUs. They start off with the Core i3-1125G4 and go as far as the Core i7-1185G7. This is a clear upgrade from last year's Comet Lake U-series chips, both in terms of computing power as well as power efficiency.
In terms of I/O, you get support for Thunderbolt 4, whereas on the older device you had Thunderbolt 3. Not only that but you also get two Thunderbolt ports instead of one, so I/O is definitely an upgrade. Other than that the rest of the I/O largely remains the same.

All Dell Latitude 13 5320 configurations:
All Dell Latitude 13 5310 configurations: