[Comparison] ASUS TUF Gaming A15 (FA506) vs ASUS TUF Gaming FX505 – a TUF upgrade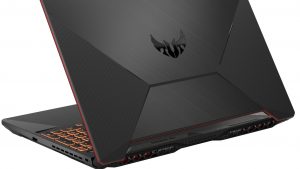 ASUS TUF notebooks are gaming machines with a good price tag and decent hardware. The 2019 model, FX505 is a nice device with thin bezels, NVMe support, and GPUs up to RTX 2060. It has its cons too and you can check our in-depth analysis of the FX505 here where you can have a look at the advantages and the drawbacks.
In 2020, the TUF series is divided in two – the FX models are Intel-based devices while the FA variants are AMD-based. The other specs are almost identical. The FA506 models can be configured with the latest Intel 10th gen Comet Lake Core H or AMD Ryzen-H CPUs. That means more power and efficiency as well. There are other new upgrades so let's check them all.
You can check the prices and configurations of the ASUS TUF Gaming A15 (FA506) devices in our Specs System: https://laptopmedia.com/series/asus-tuf-gaming-a15-fa506/
You can check the prices and configurations of the ASUS TUF Gaming FX505 devices in our Specs System: https://laptopmedia.com/series/asus-tuf-gaming-fx505/
Contents
Design: aluminum in the build and a bit additional weight
Aluminum has been used for the build, that adds a bit more weight (as well as the bigger battery too) – don't worry, it's nothing serious, 2.30kg for the new one vs 2.20kg for the 2019 model. As always, the design is gamer-oriented, with a backlit keyboard. The bezels around the display are thin, just like the FX505 model.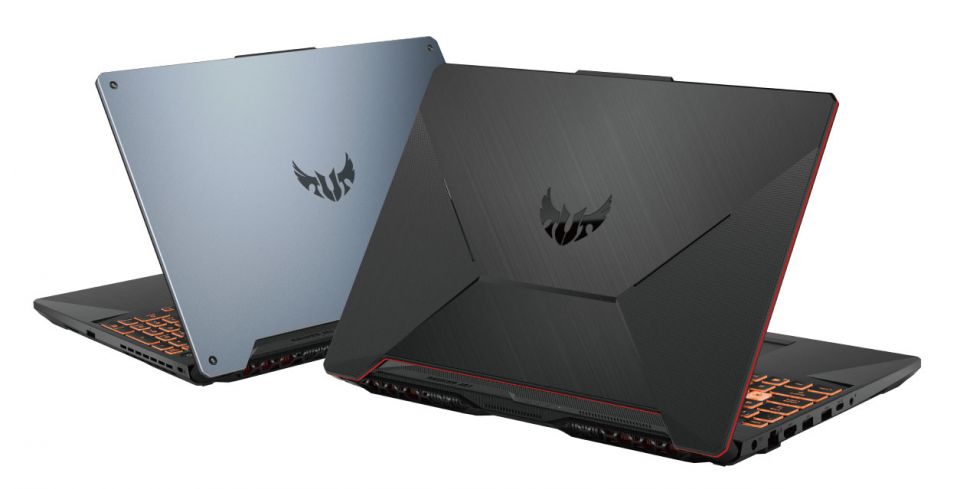 Display: IPS panels and 144Hz option
In terms of the display, there are no big changes here. Just like the 2019 model, you can pick a device with a 15.6″ 1080p IPS 60Hz panel or a fast 144Hz panel with a 1080p resolution too. We are not entirely happy with the display quality of the FX505 model so let's hope that the new panels will have better color coverage.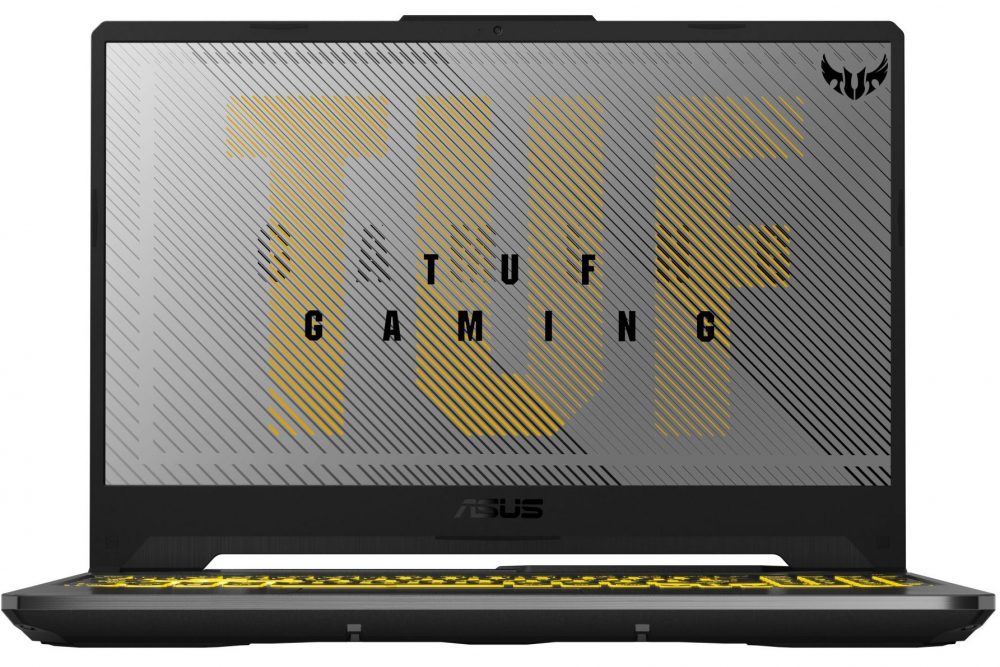 Hardware: Intel 10th gen Comet Lake Core H and AMD Ryzen-H CPUs
The FA506 models rely on the still unreleased 10th gen Comet Lake Core H, unfortunately, we don't have the exact specs of those CPUs. The FA506 variants have AMD Ryzen-H inside – up to Ryzen 7 4800H (8C/16T). The latter is a new-gen Zen2 mobile CPU from AMD, with 45W TDP, up to 4.2GHz boost clock, and a powerful AMD Radeon Graphics. That's a significant upgrade over the Ryzen 7 3750H and we really want to test those new AMD "beauties".
Maybe the newer and efficient CPU models will bring not-so-hot devices in our test lab because the FX505 is scorching hot during gaming.
The top GPU option is RTX 2060 (normal, those are not high-end devices) for both FA506. As for the memory – DDR4 3200MHz memory is available for the new models. For storage, we have two M.2 slots and if your device is configured with the smaller 48Wh battery unit you can have an optional 2.5″ bay.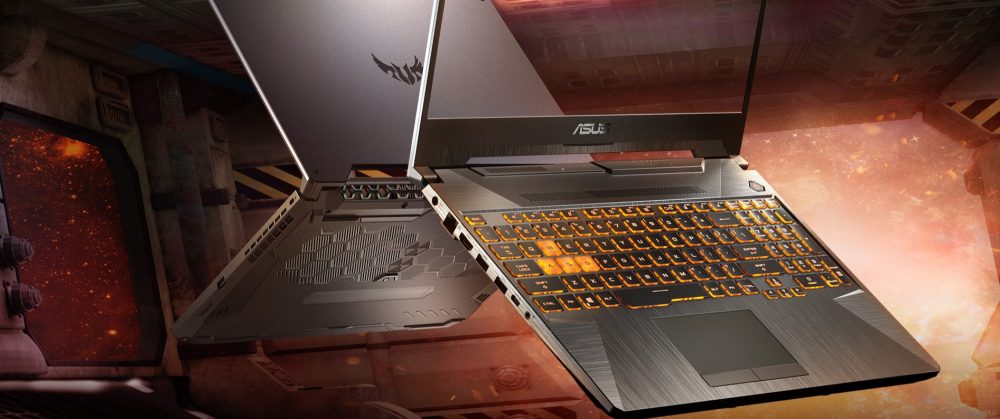 Connectivity and ports: a good amount of inputs
The I/O of the two new FX/FA variants is upgraded compared to the port selection of the old model. The ports are the following: a combo audio jack, two USB 3.2 Gen 1 (Type-A), a USB 3.2 (Type-C) with DP1.4 support, a USB2.0, a Gigabit Ethernet port, and an HDMI (2.0b).
For connectivity, as a lot of 2020 devices, the new TUF models will be upgraded with Wi-Fi 6 (for lower latency in games and faster Web access) and Bluetooth 5.0. Note that the AMD-based FA506 model has AC Wi-Fi (Wi-Fi 5), not AX (Wi-Fi 6).
ASUS TUF Gaming A15 (FA506)    |    ASUS TUF Gaming FX505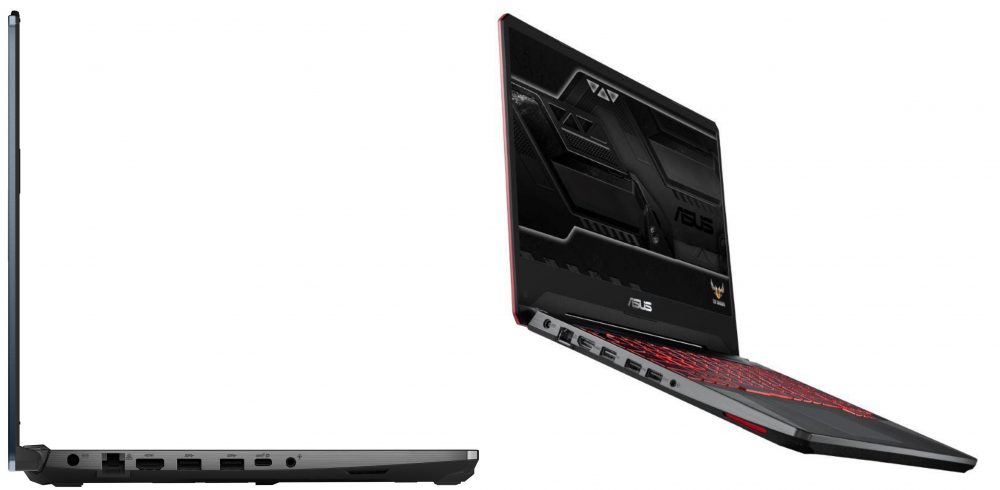 Other specs: bigger battery option, upgraded speakers and 4-zone RGB backlit keyboard
Two battery options are available – 48Wh unit and a huge 90Wh one. As we said, you lose the optional 2.5″ bay with the latter but if you love to game on battery only (what a strange taste) or you take your device out with you often, the bigger battery is a nice to have feature. ASUS claims that the new speakers have higher volumes and better sound quality – we have to check that. The keyboard is an AURA one, with 4-zone RGB backlit.
ASUS TUF Gaming A15 (FA506)    |    ASUS TUF Gaming FX505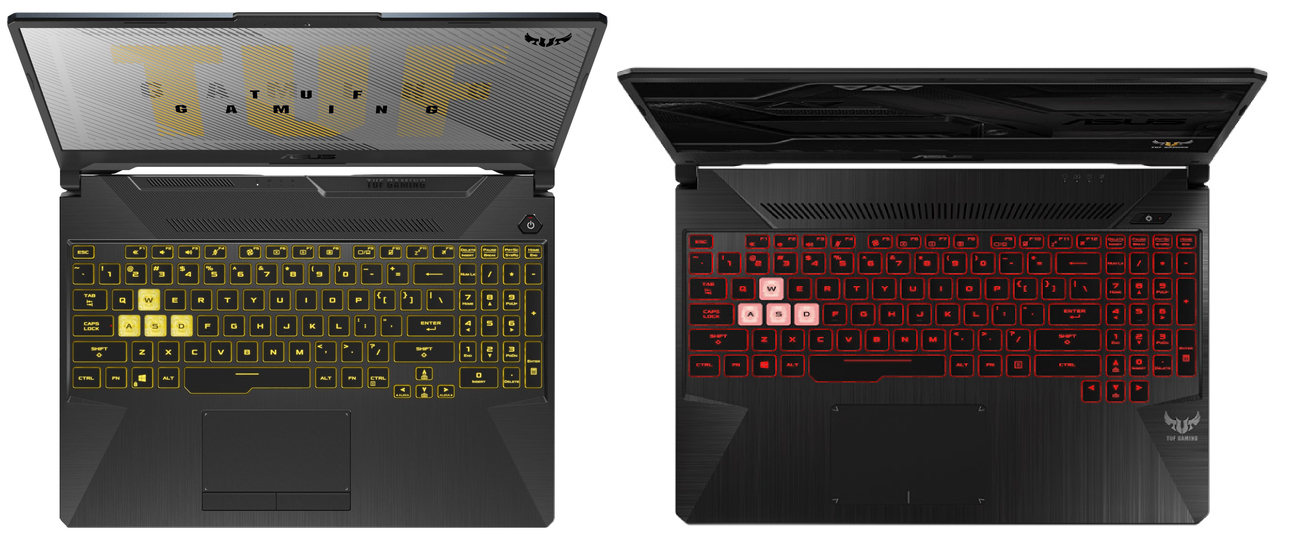 Specs Comparison
| | ASUS TUF Gaming A15 (FA506) | ASUS TUF Gaming FX505 |
| --- | --- | --- |
| Display | 15.6″, Full HD, IPS 60-144Hz | 15.6″, Full HD, IPS 60-144Hz |
| GPU | RTX 2060 – GTX 1650 | RTX 2060 – GTX 1050 / RX560X |
| CPU | Ryzen 7 4800H, Ryzen 5 4600H | Intel Core i7-8750H, i5-9300H, Ryzen 7 3750H |
| Memory | DDR4 | DDR4 |
| Storage | M.2 NVMe SSD | M.2 NVMe SSD |
| Gigabit WiFi | 802.11ax | 802.11ac |
| Battery | 90Wh / 48Wh | 48Wh |
| Thickness | 24.7mm | 25.8mm |
| Weight | 2.20kg | 2.30kg |
| Review | In-depth review | In-depth review |
Prices and Configurations
ASUS TUF Gaming A15 (FA506) configurations:

ASUS TUF Gaming FX505 configurations: