[Comparison] ASUS ROG Strix SCAR 15 G533 (2022) and SCAR 17 G733 (2022) vs SCAR 15 G533 and SCAR 15 G733 – what are the differences?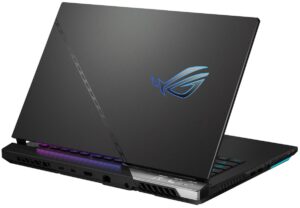 One of the more heavily changed notebooks from year to year is the ROG Strix SCAR series from ASUS. Not only have they dumped AMD as a hardware provider for their flagship gaming laptops, but they have also revised the design a little bit, introducing some more RGB, because it's a known fact that more RGB means more gaming performance.
Today we are comparing the new 2022 models of the Strix SCAR series against their predecessors to see what are the differences.
Full Specs: ASUS ROG Strix SCAR 15 G533 (2022) / SCAR 17 G533 (2022) / SCAR 15 G533 / SCAR 17 G733
As we said, we can see changes both on the outside and the inside. The design has been slightly revamped, with the lid now sporting an RGB ROG logo, of which only the outline illuminates. The lid also gets rid of the dotted pattern, replacing it with a strip of tiny ROG logos. The base and keyboard deck have the same strip separating it in two, with one hand having a different, lighter color and a bit of transparency, allowing you to see inside the system.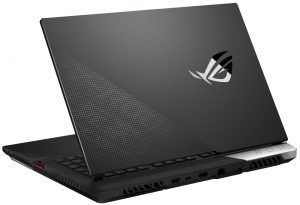 The display selection has stayed the same, with either 300Hz or 360Hz FHD IPS panels, or a 240Hz QHD IPS panel. These panels not only bring very quick refresh rates and response times, but they are also quite good for productivity and creativity, offering 100% sRGB or 100% DCI-P3 coverage for the FHD and QHD models, respectively.
The hardware comes last, but it is by far the most important. The Zen 3-based Ryzen 5000H-series is getting replaced by the Core i9-12900H, which is a total freak with 14 cores and 20 threads, packing both Performance and Efficiency cores.
In terms of graphics power, we have the same options on the lower end with the RTX 3060, while the top range gets replaced by the RTX 3070 Ti and the RTX 3080 Ti.
Dimensions
354 xx 259 x 22.6 - 27.2 mm (13.94" x 0.00" x 10.20")
Price
Starting at $1859.41
Dimensions
395 x 282 x 23.4 - 28.3 mm (15.55" x 11.10" x 0.92")
Price
Starting at $2919.99
Dimensions
395 x 282.1 x 23.4 ~ 28.3 mm (15.55" x 11.11" x 0.92")
Price
Starting at $2299.00
All ASUS ROG Strix SCAR 15 G533 (2022) configurations:
All ASUS ROG Strix SCAR 17 G733 (2022) configurations:
All ASUS ROG Strix SCAR 15 G533 configurations:
All ASUS ROG Strix SCAR 17 G733 configurations: