Check out our list of notebooks that feature NVIDIA's G-Sync technology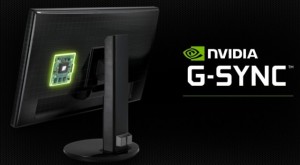 Lately, the so-called G-Sync technology has been sought after by a growing number of gamers and the same goes for the FreeSync technology developed by AMD. However, only the former is supported by the built-in displays on modern gaming notebooks so we've decided to make things easier for you when looking for a gaming laptop. We also have to note that the list includes only notebooks that support G-Sync on the built-in screen.
It has become an arising issue for some customers because there are tons of expensive gaming laptops out there that don't support the G-Sync technology unless you plug in an external monitor that has NVIDIA's chip, like the Acer Predator 15 and 17 notebooks, along with Alienware's gaming solutions. Other notebooks, however, have and edge over them in terms of immersive gaming experience and we are mostly referring to ASUS ROG G751, G752 and some popular MSI notebooks too. There is also a considerable amount of laptops from not so popular OEMs that are worth mentioning and they are also included in our list.
If you have insight about more laptops that boast NVIDIA's G-Sync technology, feel free to let us know in the comments below or in our G-Sync list.