[Black Friday 2018] Best GeForce GTX 1060 and GTX 1060 Max-Q laptop deals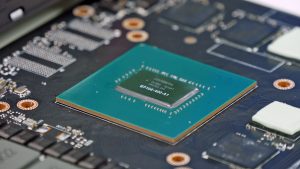 Today we begin a new series of articles on laptops with interesting GPUs some of you might be after. After all, this is probably the best time of the year to buy the gadget you've craved for. Anyway, now we are looking at some GeForce GTX 1060 and GTX 1060 Max-Q laptop deals.
You could also check our Top Laptop Graphics Rankings.
The former was introduced back in 2016 and is more of a mid-ranger, while the latter – last year and is a higher-end graphics chip. Both of them use a 16nm manufacturing process, a 192-bit memory bus and are offered in 3GB and 6GB memory variants. Of course, there are other similarities but most curious, perhaps, is the difference in frequencies. Te slightly older processor has a base frequency of 1404 MHz and max of 1670 MHz, whereas the newer option provides a 1063 – 1265 MHz base speed and a maximum frequency of 1341 – 1480 MHz.
When it comes to playing games, you can achieve enjoyable framerates with the two GPUs in games such as GTA V and Far Cry 5 at very high settings, and with ROTR too but you have to dial down a bit to high settings. Below you can find some gameplay recordings we have done.
Gameplay recordings with GeForce GTX 1060 Max-Q
The list and the prices are being updated daily.
Laptop Deals with GeForce GTX 1060 Max-Q (6GB GDDR5)
Laptop Deals with GeForce GTX 1060 Max-Q (3GB GDDR5)
Laptop Deals with GeForce GTX 1060 (6GB GDDR5)
Laptop Deals with GeForce GTX 1060 (3GB GDDR5)