Best ultra cheap laptops under $200 (Back to School 2016)
Time flies and the summer is nearly over. What comes now is school. Some are happy, other not so much. This is why we decided to share a few thoughts as to what affordable laptops you may buy for your kids (or yourself) to brighten up their days. This article may help both for those who are on a budget and those who don't want to spend too much because, as we know, children are not the most careful users of tech. For this reason, we have prepared five cheap and cheerful machines, so that you may have a wider variety to choose from.

1088 Netbook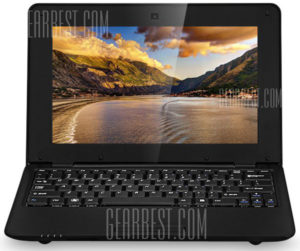 This is a fascinating 10.1-inch Android device that comes in two color versions – black or white. At the price of $84.71 one can't expect a lot but this little thing might surprise you. It uses a simple all-plastic design language and is quite compact – 16 mm at its thickest point, and weighs only 760 grams.
1088 Netbook has a 10.1-inch display (1024 x 600 p), which may not be the best out there but is good enough for a kid to carry around at school. Additionally, this little notebook has a dual-core CPU (1.5GHz, Cortex-A9) and a Mali-400MP GPU. These will ensure sufficient performance for the tasks a regular student might need. You also get 1 GB of RAM, and 8 GB of internal storage, which is expandable via a microSD card slot. Furthermore, the compact chassis incorporates a good number of connectivity options – two USB ports, RJ45 connector, HDMI, 3.5 mm headphones jack, and a DC charging port.
If you want to learn more about it or purchase, use the following link: http://goo.gl/5X9dKu

Sosoon I2000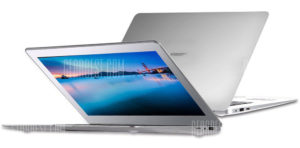 Sosoon I2000 is another decent machine pleasant design and good hardware. This notebook sells for $167.37 – a real bargain, considering the features you get. Sosoon is a 14-inch (1366 x 768p) laptop that comes with a quad-core Intel Z3735F CPU (1.33GHz – 1.83GHz), an Intel HD Graphics GPU, 2 GB of RAM, and internal storage of 32 GB. Indeed, a very appealing combination but there's more… The notebook comes with a pre-installed Windows 10 OS, and you won't have to bother installing one yourself.
More about this device and how to purchase, you can find here: http://goo.gl/spvox8

Onda oBOOK 11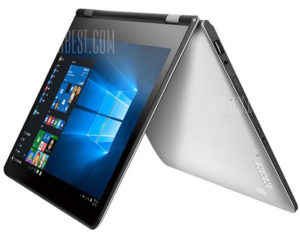 Onda oBOOK 11 is an 11.6-inch Windows 10 ultrabook that sells for $182.57 and has a lot to offer. Perhaps the most noticeable feature of this device is its 360-degree rotatable retina touch screen, which will surely appeal to your students. This laptop comes with a pre-installed Windows 10 OS, just like Sosoon I2000, and this is another very good selling point. Onda oBook 11 uses a stylish design language and has an attractive 11.6-inch Full HD IPS display that allows for a good multimedia experience.
Furthermore, the hardware in this ultrabook is pleasing for the asking price. You get a quad-core Intel Cherry Trail Z8300 (Intel Atom-X5 Z8300) 64-bit CPU,  Intel HD Graphics Gen 8 GPU, 2 GB of RAM, and 32 GB of internal storage. Also, there are enough connectivity options but to learn more about that or purchase, visit this link: http://goo.gl/zxJSd9

Jumper Ezbook 2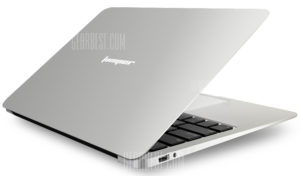 If bigger is better for you then you may very well want to consider this ultrabook. It's stylish and sells for only $191.71. If you decide to go with this one, you get a 14-inch Full HD screen, pre-installed Windows 10 and some really decent hardware components.
Jumper Ezbook 2 comes with a quad-core Intel Cherry Trail X5-Z8300 (1.34GHz – 1.84GHz, 2MB cache) CPU, Intel HD Graphics GPU, 4 GB of RAM, and 64 GB of internal storage. What's more, the battery on this device is huge – 10000 mAh (according to the manufacturer, 6 hours of video playback), and you get all necessary connectivity options.
To learn more or to purchase, you can check this link: http://goo.gl/tMuZBj

DAYSKY L7-J1900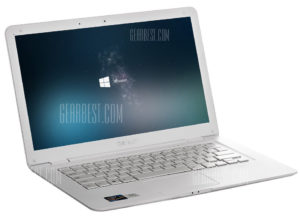 We conclude this publication with a device that is slightly above the $200 budget – it sells for $231.11. Among its most notable features are a 14.1-inch Full HD screen (1920 x 1080 pixels), a quad-core Intel Celeron J1900 processor, and 500 GB HDD. All this taken together with 4 GB of RAM and Intel HD Graphics GPU will be enough for a student to perform his daily tasks and enjoy some occasional gaming.
This device is also offered in several other configurations. If you want to learn more about the laptop and how to purchase it, use the following link: http://goo.gl/vTqVrQ
We decided to begin with the most affordable options that our partners from Gearbest have to offer, but you can also expect other articles of this kind that will feature devices from other price ranges.
Gearbest is running a flash sale with great promotions – check it out here: GEARBEST Flash Sale