Best gaming notebooks under $1600 November 2017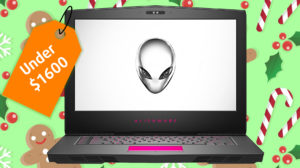 Welcome to another list of great notebook deals. Today we are going to take a look at some of the best gaming laptops considering price and performance when we set our budget to $1600. The holidays are near and with Black Friday being just two days away you can spot some very big discounts so keep an eye on your favorite models.
Note that the prices and availability change from day to day and sometimes even more frequently than that so the information we display might not be 100% accurate. We try to keep up and update daily.
You can check the detailed specs of the following and other notebooks in our Laptops Specs system.
15.6-inch models
MSI GE63 RAIDER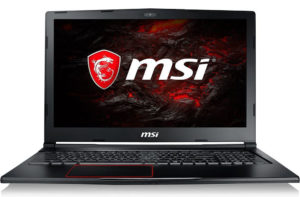 Back in the begging of 2017, a budget of $1600 could have got you a configuration equipped with up to a GeForce 1060 but now prices have dropped and many discounts are made so you can easily find a GTX 1070 notebook for the same amount.
A good example is the MSI GE63 RAIDER. It packs the GTX 1070 GPU combined with a 7th generation Intel Core i5-7300HQ. Other models could be found with the Core i7 within our budget but this one is well below it. It is a basic configuration with just 8GB of RAM and 256GB SSD but thanks to the GTX 1070 you can be sure that performance will be excellent.
Of course, MSI's models usually offer room for upgrading so you can tweak your configuration and add more value to it.
MSI GE62MVR APACHE PRO-041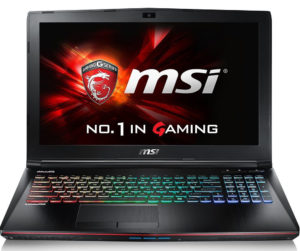 The MSI GE62MVR APACHE PRO-041 is another great deal. For about the same price as the GE63 RAIDER, you get the Core i7-7700HQ. You also double the amount of RAM to 16GB and add a 1TB hard drive to store mass media, however, the SSD on this configuration is lowered in capacity to just 128GB so you will have space for just the most important files.
Another good thing about the GE62MVR APACHE PRO-041 is the fact that it is equipped with an IPS panel rather than a TN one which is always a bonus and almost certainly deliver better viewing angles than the counterparts.
Another thing that not every model in this price range can offer is a USV Type-C port with Thunderbolt 3 support which the GE62MVR APACHE PRO-041 can boast with.
Acer Aspire V 15 Nitro Black Edition (VN7-593G)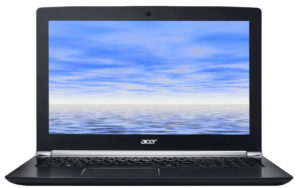 The Acer Aspire V 15 Nitro Black Edition (VN7-593G) downgrades the GPU to the GTX 1060 making it a more of an entry-level gaming notebook rather than the other two we have listed above which can be considered as powerful especially when running the Core i7-7700HQ.
The Aspire V 15 (VN7-593G) is indeed powered by the Core i7-7700HQ but as we said offers the GTX 1060 GPU instead. However, it is well below our budget of $1600 and it dropped the price just a little bit more it can even be considered a budget-oriented configuration.
It also features 16GB of RAM but this time no SSD is found. Of course, there is an M.2 slot that even supports NVMe drives. You can check out our detailed review for more information.
Alienware 15 R3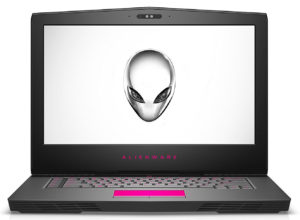 Next on our list is the Alienware 15 R3 which just like the Aspire V 15 (VN7-593G) is priced well below our set budget but equipped with the GTX 1060 GPU.
The Alienware 15 R3 is powered by the lower class Core i5-7300HQ but combined with the GTX 1060 you get enough power to run almost every modern game on high settings. The Alienware 15 R3 may not be a performance beast but it has some tricks up its sleeve.
First of all, you don't get to see G-Sync technology support on every notebook at this price range. Speaking of the display, you get a bright high contrast panel with 88% sRGB color gamut coverage which is a big step up from some other more generic TN panels that you frequently stumble upon.
The Alienware 15 R3 has a USB Type-C port with support for Thunderbolt 3 which is rarely seen on notebooks at that price. Another feature that is Alienware-exclusive is the External graphics port for Alienware Graphics Amplifier which can allow you to harness the power of a desktop GPU on your laptop.
17.3-inch models
ASUS ROG GL702VS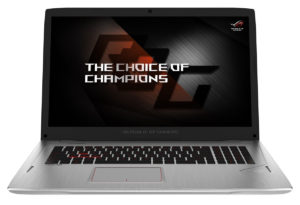 For the 17.3-inch category, we have picked only two models – one by ASUS and one by MSI. The first one is the ASUS ROG GL702VS which is equipped with the Core i7-7700HQ and GeForce GTX 1070 and 12GB of DDR4 RAM.
The most notable feature of this notebook is its screen. It uses a really good IPS panel with high contrast and 88% sRGB gamut coverage. We really appreciate that it is 100% flicker-free meaning it is very protective of the eyes. It is also very bright and has a bit higher refresh rate than the usual – 75Hz. Combined with the G-Sync technology it will deliver smooth visuals and reduce input lag. You can look up our detailed review for further information and analysis and a chance to purchase our custom-tailored display profiles which will further enhance your visual experience.
All this comes in a rather light for a 17.3-inch device package – only 2.90 kg (6.4 lbs)
MSI GE72 APACHE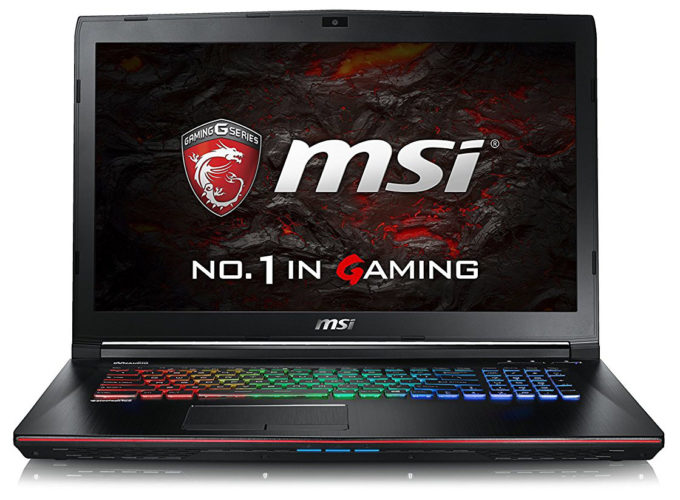 Our second and last 17.3-inch choice is the MSI GE72 APACHE. It sports the usual hardware – Core i7-7700HQ and GeForce GTX 1070 this time backed by 16GB of RAM. It is even lighter than the ROG GL702VS with its 2.70 kg (6 lbs). However, this is due to the lower capacity battery it features – 51Wh compared to 76Wh.
Unfortunately, it is only equipped with a TN panel (although a 120Hz one) but it features many of MSI's exclusive features. For instance, a programmable RGB-backlit keyboard by SteelSeries or Nahimic 2 audio offering virtual 7.1 surround sound through the four speakers and one woofer.
You can take a special advantage of a two-month free membership for WTFast – a gamers private network or a XSplit Gamecaster subsrciption to easily record and stream your gameplay. Contact the manufacturer for details on these promos.