ASUS Vivobook Pro 15 OLED (M3500) – Top 5 Pros and Cons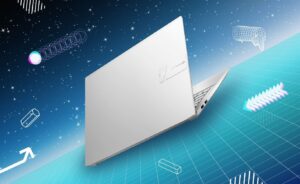 Another VivoBook Pro model, today we have the 15-inch OLED version, which sports the Zen 3-based Ryzen 5000H series processors. This means that you can do some serious work on it, provided that ASUS has done its job when it comes to optimizing the cooling and performance.
The OLED panel is also a thing of beauty both to use for work and to just look at when you're enjoying a movie. While most people will want the Ryzen 9 5900HX, we will have to disappoint you, the model that we bought features the Ryzen 5 5600H, along with its corresponding iGPU, the Radeon RX Vega 7 (35/45W).
Today we are presenting you with LaptopMedia's top 5 picks about the ASUS Vivobook Pro 15 OLED (M3500).
ASUS Vivobook Pro 15 OLED (M3500): Full Specs / In-depth Review
3 reasons to BUY the ASUS Vivobook Pro 15 OLED (M3500)
1. Design and build quality
While the other smaller members of the VivoBook Pro family get fully aluminum chassis, the VivoBook Pro 15 OLED has an aluminum lid and a plastic base. Nevertheless, the build quality is good, as the lid can be opened with one hand and the base is sturdy even when you're typing more harshly. The design itself has smooth edges and a protruding ASUS badge on the lid. In terms of dimensions, the laptop weighs only 1.65 kg and has a profile of 19.9 mm.

The keyboard and touchpad on it are also quite good, with the former bringing adequate key travel and feedback. It also has a backlight, which is very useful. Being a 15-inch device, you get a NumPad. The touchpad, has good size, a plastic cover, smooth gliding, and accurate tracking.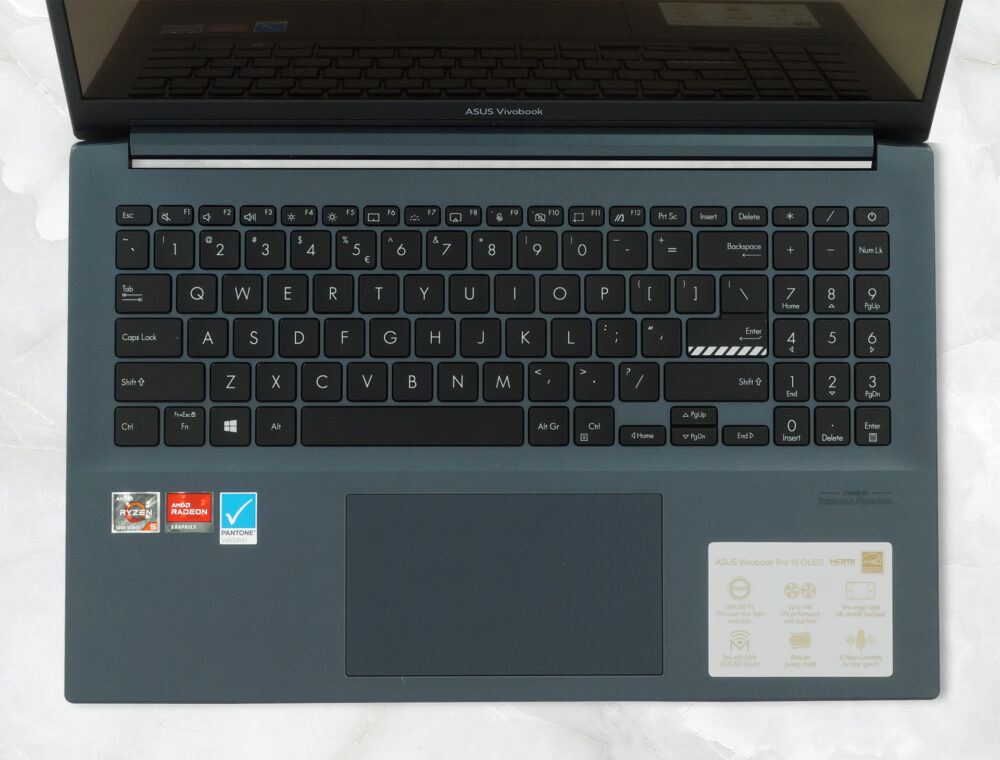 2. Battery life
The device comes with a 63Wh unit, which shows good results, lasting for 11 hours and 7 minutes of Web browsing and 7 hours and 42 minutes of videos. Now, we conduct the battery tests with Windows Better performance setting turned on, screen brightness adjusted to 120 nits, and all other programs turned off except for the one we are testing the notebook with.

3. Sound quality
The Harman/Kardon sound system, which can be seen on the bottom panel. The two speakers provide great quality audio that is clear of deviations across the entire frequency spectrum. One negative about it, however, is that the max volume is lower than we would have loved.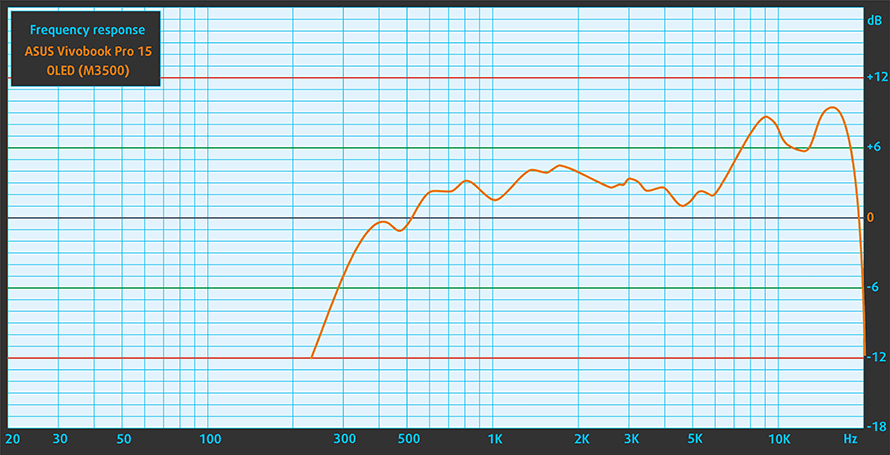 2 reasons NOT to buy the ASUS Vivobook Pro 15 OLED (M3500)
1. I/O
The I/O is split between the left and right sides, with the left getting two USB Type-A 2.0 ports, which is a headscratcher if we've ever seen one. On the right side, we have a MicroSD card reader, a 3.5 mm audio jack, a USB Type-C 3.2 (Gen. 1), a USB Type-A 3.2 (Gen. 1), an HDMI connector, and the power plug.
2. Upgradeability
Similar to the rest of the VivoBook Pro laptops, this one offers a single M.2 slot for NVMe drives. There are either 8GB or 16GB of soldered DDR4 RAM.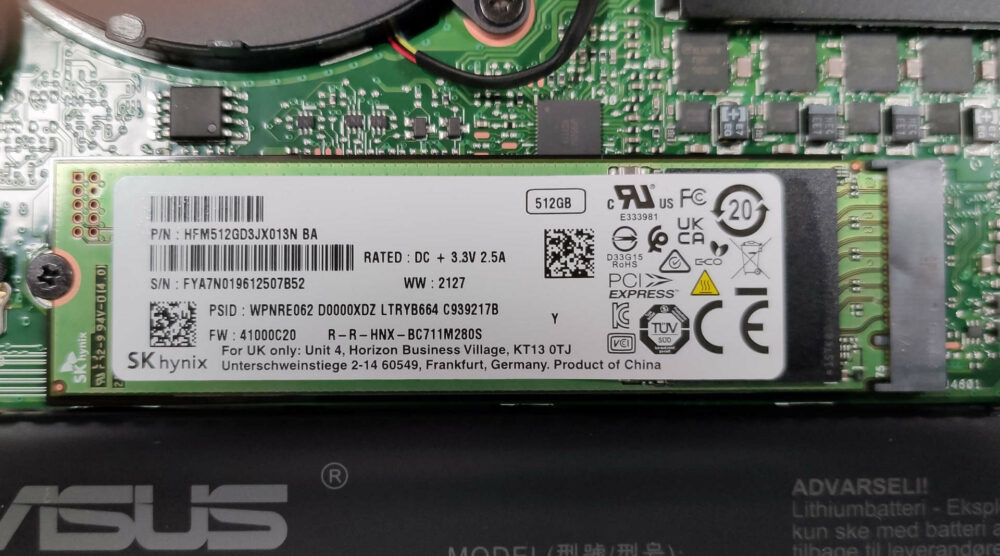 Here is our teardown video, which shows how to access the single SSD slot.
All ASUS Vivobook Pro 15 OLED (M3500) configurations: