AORUS 15P is the cheapest high-end gaming laptop with RTX 3070 ($600 discount!)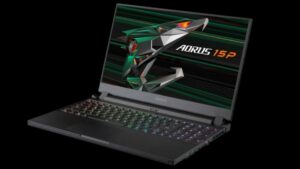 If you're on a hunt for a powerful gaming machine, there is one particular AORUS 15P device that looks like a wet dream for many gamers, and this machine can be picked with a massive $600 discount. The configuration features an Intel Core i7-11800H which is a fast 8-core CPU, 16GB of DDR4 RAM, and the 130W version of the RTX 3070 which is a powerful GPU with 8GB video memory, and its TGP is heafty as well. Oh, yes, and the screen is a swift 240Hz unit with a 1080p resolution which sounds great for fast-paced games.
The prices are going up and down all the time so check out our current Top 100 Best Gaming Laptop Deals page and take a second look before buying!
You can easily check the performance of this GPU thanks to our playlist which includes 41 gameplay videos with benchmarks:
https://www.youtube.com/playlist?list=PL5tfZxOrEucFaLWyNeRIGB8hRsMCy8zUJ
All laptops equipped with the NVIDIA GeForce RTX 3070 (130W)

All laptops equipped with the NVIDIA GeForce RTX 3070 (130W)