AMD showcases Vega + Ryzen 4K VR ready setup – runs Doom at 75 fps on 4K Ultra settings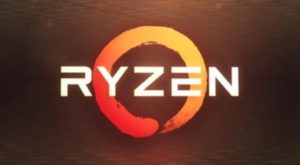 There is a lot of hype around the new Vega graphics card and Ryzen CPU and it is for a reason. As we mentioned earlier this week, AMD was teasing the showcase of its new products for the 5th of January at the CES 2017 convention. Well, the time has come and what they showed us today was just incredible.
If you wish to upgrade your gaming rig you can check some of the available graphic cards HERE.
So what was the demo all about? We saw DOOM running at 75 frames per second in 4K resolution and Ultra preset. The average fps was around 70 with a maximum of 75 and some dips to 60-something. That performance can easily challenge the one of NVDIA GeForce GTX 1080. Note that with a GTX 1080 the average fps in 4K Ultra settings is about 68 so Vega was actually a little bit better. However, there were some fps drops when effects were triggered where the rate fell below 60, but they were fairly exceptional. Here is the actual footage:
And to make the hype even bigger we have to mention that this might not be Vega's full potential as we do not know if the sample Ryzen CPU is overclocked or not. If the case is that it's not overclocked making it so could potentially lead to a great performance boost and lack of most of the fps dips. However, we can't know for sure what the case was and if the fps dips were CPU or GPU driven.
So what is going to be the brand name of the Vega graphics card? We already know that it is codenamed 687F:C1 and has 8GB of memory. Most leaks point towards it being called the RX 490 graphics card so we will go with that name.
RX 490 graphic card will be AMD's 4K ready flagship and a direct competitor to NVDIA's GTX 1080. The current available models of AMD are Polaris based and max out at RX 480 which is approximately equivalent to the GTX 1060 in terms of graphics performance.
So in conclusion, we see a pretty aggressive competitor to the GTX 1080 in the eyes of the new Vega based GPU. Will that lead NVIDIA to  rush a release of the GTX 1080 Ti? We are about to see in the following months.
Meanwhile, you can check this quick comparison of some of AMD's graphic cards:
 Graphics card
 R9 Fury X
 RX 480
 TBA
TBA
 GPU
 Fiji XT
 Polaris 10
 Vega 11
 Vega 10
 Process node
 28nm
 14nm
 14nm
 14nm
 Performance
 8.6 TFLOPS
8.6 (FP16) TFLOPS
 5.8 TFLOPS
5.8 (FP16) TFLOPS
 TBA
 12.5 TFLOLPS
25 (FP16) TFLOPS
 Memory
 4GB HBM
 8GB GDDR5
 TBA
 Memory bus
 4096-bit
 256-bit
 TBA
 2048-bit
Bandwidth
 512 GB/s
 256 GB/s
 TBA
 512 GB/s
 TDP
 275W
 150W
 TBA
 <300W
 Launch
 2015
 2016
 2017
 2017
If you wish to upgrade your gaming rig you can check some of the available graphic cards HERE.