AMD Radeon RX 6800M in 39 gameplay videos with benchmarks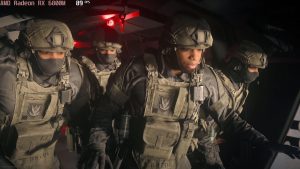 Finally, we got our hands on a laptop with the AMD Radeon RX 6800M. It's been a long time since AMD was able to offer a top-tier mobile GPU and this one is definitely a powerful piece of hardware. Performance-wise, it's close to the GeForce RTX 3070 and RTX 3080 and we are talking about the versions with big TGPs – like 130W or more.
Heavy games like Cyberpunk 2077 or Call Of Duty: Warzone aren't a problem for this fella – it'll do the job even if you have a 1440p or 4K display because of the big memory capacity (12 GB).
https://www.youtube.com/playlist?list=PL5tfZxOrEucHVEHXq5BA0FnCKuB4onODN
As always, if you like our videos, please subscribe, hit the notification bell, leave a comment, a thumb up, or share whatever you like.
More great videos are about to come so stay tuned:
LM Benchmarks YouTube channel
All laptops equipped with the AMD Radeon RX 6800M