AMD Radeon RX 6600M in 35 gameplay videos with benchmarks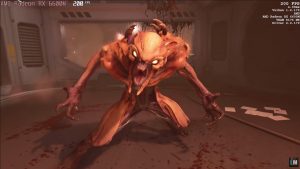 After the test of the Radeon RX 6800M, now it's time to see what its smaller sibling is capable of and yes, that's the AMD Radeon RX 6600M. The performance of this thing is on par with the bigger TGP variants of the GeForce RTX 3060 but the AMD GPU has a bigger VRAM buffer – 8GB compared to RTX 3060 that has 6GB video RAM.
This makes the Radeon RX 6600M more future-proof than the GeForce RTX 3060.
https://www.youtube.com/playlist?list=PL5tfZxOrEucE4ISosWtPIMN81oy9_HVNq
As always, if you like our videos, please subscribe, hit the notification bell, leave a comment, a thumb up, or share whatever you like.
More great videos are about to come so stay tuned:
LM Benchmarks YouTube channel
All laptops equipped with the AMD Radeon RX 6600M