AMD officially launched its Ryzen processors – providing great performance at a fraction of the price of Intel's CPUs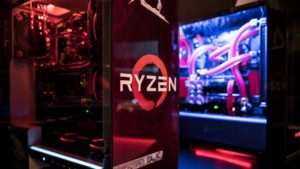 Ok, where do we start? Today AMD officially announced its new architecture – the highly-anticipated Ryzen processors that could potentially revolutionize the CPU market. The Ryzen family is based on the 14nm manufacturing process which is today's standard. This is the first new architecture that we see from AMD in the past six years so basically it's like a rebirth for the company. Now when AMD is back in the game what does it actually offer?
The Ryzen processors will be available for pre-order as of today and officially launching on March 2nd.
Today only three models were showcased with more to come in the future. The three that were shown today are the top tier models – the flagship Ryzen 7 1800X and the more modest Ryzen 7 1700X and 1700. All three model are equipped with eight physical cores and are 16-threaded. But what's amazing is that their prices start from $329 which is almost a third of Intel's sub-$1000 eight core models.
Now let's talk about what we actually get for the price. The flagship Ryzen 7 1800X is priced at $499 which is half the price of the Intel Core i7-6900K. Its right cores are clocked at 3.60GHz and can be overclocked to 4.0GHz but with the new XFR (Extended Frequency Range) technology from AMD you will be able to overclock even further as long as the cooling system allows. L2 cache is 4MB while L3 is 16MB (a total of 20MB). All of this comes with a TDP of just 95W which is considerably less than the 140W that Intel's eight core models draw.

In terms of performance AMD compared the 1800X with the Core i7-6900K. The 1800X scores 1601 in Cinebench R15 multi-threaded and 162 in single-threaded test. The i7-6900K scored the same in single-threaded and 1474 in multi-threaded which is actually lower. So for half the price you get the same or even a little higher performance – now that's what yo call amazing!
You can order yours from here: http://amzn.to/2mg8kw4
Next up is the Ryzen 7 1700X. This eight core bad boy has a base clock speed of 3.40GHz and turbo frequency of up to 3.80GHz again with AMD XFR technology available to further boost the speeds is the cooling can handle it. Cache is still 20MB (4MB L2 + 16MB L3) and TDP remains the same – rated at 95W.

The 1700X is price at $399 and it is compared to the Core i7-6800K and the i7-6900K. In the Cinbench R15 multi-threaded test it scored 1537 which blows the 6800K away which managed the mere-looking 1108 points. The 1700X is even a tad better than the 6900K which scored 1474 in the comparison configuration at the presentation. A great deal we could say especially when taking the $399 mark in consideration.
You can order yours from here: http://amzn.to/2l3oUNL
And now it's time for 1700X' little brother – the Ryzen 7 1700. This processor is priced at just $329 which is as we wrote above almost a third of some of Intel's models and it's still an octa-core CPU. It's base clock is of course significantly lower than the other to – 3.0GHz and the boost frequency is on par with 3.70GHz. Cache is again 20MB shared but this time the TDP is significantly lower at 65W.

In terms of performance, it surpasses the similarly priced Core i7-7700K ($350) with a nearly 50% increase – 1410 vs 967 score (+46%) in Cinebench R15 multi-threaded test.
You can order yours from here: http://amzn.to/2lcKfW0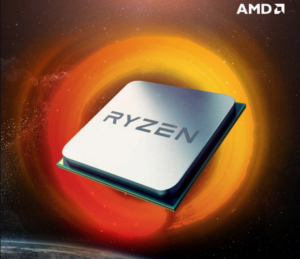 A part from the announced Ryzen 7 models there will also be a Ryzen 5 and 3 series with six and four core models.
The Ryzen 5 series are mid-range models with SMT (Simultaneous multithreading) technology available (AMD's version of Hyper-Threading). The fastest six core model is the Ryzen 5 1600X which has a base clock speed of 3.30 GHz and turbo frequency of 3.7GHz and 95W TDP. The fastest four core model is the Ryzen 5 1400X which is clocked at 3.5GHz and can be overclocked to 3.90GHz but this time with a lower 65W TDP.
Then there is the Ryzen 3 series which consists of four core CPUs without SMT. This is the lowest class of processors which resembles Intel's Core i3 models. The fastest of them in the Ryzen 3 1200X which cores are clocked at 3.40GHz but could be overclocked to 3.80GHz. TDP is 65W again.
These models should hit the market short after the Ryzen 7 models.

AMD also showed a roadmap of their future plans. As we can see from it we will get Ryzen CPUs for mobile devices too so maybe at the end of 2017 or sometime in 2018 we will see Ryzen-powered notebooks. After the big release of Ryzen up next is the official Vega graphics cards release. Judging by all this 2017 looks like a notable year in AMD's history.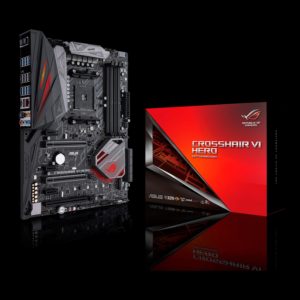 AMD is also preparing a working infrastructure for Ryzen. At the launch of the new processors there will also be a total of 42 new AM4 motherboards from various manufacturers including MSI, GIGABYTE, BIOSTAR, ASUS and ASRock. They will be available in five SKUs – X370 for enthusiast, B350 for the mainstream user, A320 for the low-end, X300 which is for SFF (small form factor) enthusiast builds and the A300 which is a low-end SFF model.
You can pre-order some of them from here:
ASUS ROG Crosshair VI Hero: http://amzn.to/2lznTyF
ASUS Prime X370 Pro: http://amzn.to/2lOCzg6
ASUS Prime B350-Plus: http://amzn.to/2mbvQgY
ASUS Prime B350M-A: http://amzn.to/2lODw8a
So what do you think of the new AMD Ryzen processors? Are you hyped? Do you think you'll go for them or you will stick with Intel? Share with us what you think in the comment section below.